Chainsaws are indispensable tools if you like to maintain your yard regularly. Often tree branches fall during harsh weather conditions and chainsaws come in really handy in removing them. It can also clear thick bushes which are harder to remove by other tools. Chainsaws come in a variety of options ranging from electric(corded and cordless) to gas-powered variants. Finding the right model for yourself can be a little tricky and will depend on your needs and requirements. This article will help you make an informed decision highlighting all the essential things you should keep in mind while shopping for a chainsaw. Before you decide on a chainsaw, make sure to take a look at our top recommended chainsaws, that are known for their effectiveness. First let us focus on some basics.
How to start a chainsaw?
You should make sure that your Chainsaw stands on a flat surface, preferably ground level. Push the handle of the chain brake to release it. Turn the Chainsaw on and open the choke to regulate the fuel and air mixture. Then pull the starting cord repeatedly. After everything is done, lift your Chainsaw to start the sawing process.
How to cut down a tree with a Chainsaw?
The uses of a Chainsaw are innumerable, but people majorly use chainsaws to remove fallen trees during storms by cutting it into smaller pieces for convenience. The branches could be harmful and cause accidents, so it's integral to remove such trees. The process of cutting a tree with a chainsaw is simple. You've to make oblique cuts known as notches. There are three types of notches- open-faced, conventional and humbolt. The notches are carved on the side towards which you want the tree to fall. It is recommended to make cuts 25 inches from the ground with a depth of around 25% of the tree's diameter. After the front cuts are done, it's time to cut the tree from the back so that it disconnects from the stump.
How to cut wood slices with Chainsaw?
Before operating your Chainsaw, it's crucial to be careful as the vibrations and the power of the chainsaw might make it difficult for you to manage it. It is recommended to take all the necessary precautions before using it. Put the log you want to cut slices from in an upright position. Be wary of the tree knots and do not cut them as it can be bad for your Chainsaw blade. Decide the thickness of your slices and mark them with a measuring tape for precise cutting. Holding the Chainsaw firmly, finish the cuts to obtain the slices. Now that we know what to do, let us take a look at the various chainsaws that are available. One of the best in this category is 'Greenworks 12- Inch, 40V Cordless Chainsaw' that is not only easy to operate and powerful but is well recommended by users too.
Types of Chainsaws
Gas-powered chainsaws cut quickly and they are designed in a way that requires little or no effort from the user. They can be used for heavy-duty work and for chopping large branches and limbs. But as all good things come with some cons, these chainsaws are noisier and heavier than its counterparts. They also emit gases like carbon monoxide and require regular fueling and servicing. They cost ranges from USD 140 to USD 400.
Electric Chainsaws are mainly subdivided into categories named Battery-Powered and Corded Chainsaws. Battery-powered variants are easy to carry around and are very portable as they are cordless. Corded Chainsaws are light weighted and start effortlessly but you can move around only till the length of the cord. They vary from USD 70 to USD 300. The Cordless version costs the same as Gas-Powered Chainsaws and their performance is excellent.
Features to consider while buying Chainsaw
Although the operation sounds easy, the actual application isn't. But to make your whole experience simpler, if you consider a few factors while investing in a chainsaw, you should be good to go.
Go for a chainsaw that has rubber or metal springs as it dampens the vibrations between the handle and the engine. If you are using a chainsaw for a longer time, it might get really tiring to use one with strong vibrations.
Most of the chainsaws these days come with an automatic chain oiler. The oiler is responsible for preventing overheating of the Chainsaw, that can further lead to a broken chain.
Chainsaws with a designed case or cover are very helpful. An added case makes the storing the chainsaws easy. A case also prevents oil leakages and can be great while transportation.
Chainsaws come in different sizes like small chainsaws, mini and pocket chainsaws which are very easy to carry around. Pocket chainsaws are majorly used by hikers and can be used to cut small chunks of wood. These compact versions are mainly used for personal uses and to accomplish small tasks.
The Bottom Line
Chainsaws are a useful tool but need to be operated carefully with protective gear. Maintaining your Chainsaw is also necessary for it to last long. For more on the maintenance of a chainsaw, take a look at my blog, 'Know how's of a Chainsaw' that explains on how to take care of the integral parts of a chainsaw. A Chainsaw that's properly oiled and sharpened prevents kickbacks and wear and tear on the chain. Variants with a high star rating are easy to handle and stay stable during the cutting process causing you no injury. We hope our blog helps you in in finding the perfect chainsaw.
Stay up to date
Want to be the first one to know about the latest product reviews, subscribe now.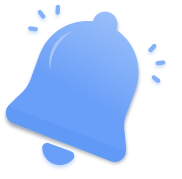 ---