Chainsaws are very useful to cut trees and branches obstructing the path. Also used for carving and timber construction, people often use chainsaws for cutting wood for fireplaces. Experts can use a chainsaw in a plethora of ways making it a highly sought after product. With so many uses, the chains often get old and need to be replaced. Take a look at the top recommended chainsaws that are reviewed by us and trending the market for 2020. However, the process isn't as easy as it looks and involves some minute details to be taken care of. Let's see how we can deal with these things!
How to measure a chainsaw bar?
To replace your bar or blade, the first step would be to measure the length. A new bar can cost around USD 30 to USD 50. In case you're looking forward to buying a new chainsaw altogether, read my blog 'Everything about Chainsaw'.
Electricity powered chainsaws cannot have a blade longer than 18 inches. Gas Chainsaws have the capacity of handling up to 72 inches of bar length! Using a measuring tape you can start your measurement from the tip of the blade till the base. To measure the exact length, you will have to take the bar out which might get a little tricky so it's recommended to rather round off the length you've measured. For instance, if the length measured was 16 ¾, it's recommended to round it to 17 for the approximation of true length.
How to sharpen a chainsaw?
Sharpening a chainsaw might take as less as 10 minutes. The process can be done by a filer, bench-top sharpeners and portable power sharpeners too. By the means of the other two appliances, your process might get over quickly. But today we will mainly understand how to sharper a chainsaw with the help of a filer. Before beginning the process, you need to know the diameter and pitch of the cutting edges. Use a marker for marking the first cutting tooth which you want to shape in. Maintaining an oblique angle, push the file towards the mark. Repeat this process slowly and steadily. Maintain the same angle so that you don't have to work your way back again. By the means of the other two appliances, your process might get over quickly.
How to clean a chainsaw?
Chainsaws can get easily dirty and for maintenance, it's recommended to clean them often. The blade can be cleaned after disengaging it and running it through soap and water. To clean the 'chain pile oiler hole', use a screwdriver to remove the debris. The chain can be washed with a mixture of one cup of ammonia with one gallon of water.
Conclusion
It's very essential to ensure that your chainsaw is getting regular maintenance. Proper cleaning and replacement of parts can increase the lifespan of your chainsaw. It's recommended to replace the parts when their performance falters for safety. We hope this blog helps you to identify the key areas where your chainsaw might require replacement or repairing. Happy sawing!
Stay up to date
Want to be the first one to know about the latest product reviews, subscribe now.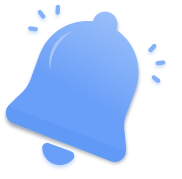 ---