Fall brings amazing weather, a fun-filled holiday season and delectable food. It comes as a relief after heavy rains, bringing positivity and calmness around. Who doesn't love the color-changing trees and its leaves? The falling leaves indicate new beginnings and the inevitable change. But with this, comes the yearly issue of the leaves filling up our porches, backyards and lawns. This is where Leaf Blowers come handy for cleaning our porches and backyards. The best part is that these blowers aren't meant for leaves only. They can clear snow in the winter season and dirty walkways in summers.There are mainly two categories of Leaf Blowers that you can find in the market today, gas-powered and electric lawn blowers. Within them many types like Walk-Behind Leaf Blowers, handheld Leaf Blowers, wheeled, and backpack Leaf Blowers exists Depending upon your usage and requirement, you can go for the blower which suits your style more. Take a look at the most recommended and popular Leaf Blowers in our exclusive selection to get more clarity.
Types of Leaf Blowers
These blowers are very useful for piling up the leaves and cleaning your space. They either operate using electricity or petrol.
Electric Leaf Blowers are suitable for domestic uses. These blowers are generally quieter, easy to carry around and ergonomic.
They are majorly mains or battery powered. The battery-powered ones are cordless and easy to handle. The kick start very easily and is convenient to use because of a powerful motor. Cordless models are preferred more over the corded versions for easy maneuvering. One of the best in this category that is very popular with the people is the 'Cordless Leaf Blower'. It is lightweight in nature and can even reach hard to clean corners.
Gas-powered Leaf Blowers are massive and powerful as compared to their electric counterparts. They can be used to manage bigger fields and lawns. But few downsides while using them is the pollution they create while cleaning. their need to be refilled with oil and fuel in calculated proportions regularly and getting them started takes a lot of time. If you already own one of these or even an Electric Leaf Blower, make sure to read my blog on, "Mechanics of a Leaf Blower"
Backpack Vs. Handheld Leaf Blowers
As the name suggests, a Backpack Leaf Blower is worn on your back with the hose held in your hand pointed towards the leaves and debris. Making a decision between the two is based on the weight of the blower, the power of the motor and the usage of the appliance.
Handheld Leaf Blowers are easy to move around and can be used to manage small heaps of debris.
If you want a longer run-time combined with efficiency, these blowers are your best mate. They can be used to manage large heaps of leaves and debris easily.
These are majorly bought for commercial purposes. They require a lot of power and perform their job quickly. They're heavy-duty and are used by professionals.
Other things which need to be kept in mind while buying a leaf blower.
If you're going for handheld models, it's crucial to check the grip for better access and maneuvering. .
Some blowers come with speed control features so that you can manage the speed as per the size and area of the field. A field with gentler flowers would require lesser force as compared to hard surfaces.
A heavier blower would be difficult to carry around and would complicate the cleaning and blowing process. Moreover, the vibration can make it even tougher to manage heavy blowers. Hence, it's advised to buy lighter blowers with damped vibrations.
The bottom line
A leaf blower involves substantial investment and can make your life easier. The recommended products mentioned in our website are the best under this category. Therefore, take a thorough look before investing. After all, an informed choice is a good choice. Leaf Blowers are the best in what they do and we hope this blog helps you in finding the right Leaf Blower for yourself.
Stay up to date
Want to be the first one to know about the latest product reviews, subscribe now.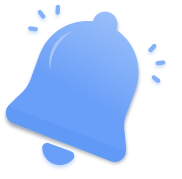 ---