An air purifier is a device that is efficient, robust, and can clean the air inside your home. The compact device can remove dirt, smoke, pet hair, and various other pollutants. You can use it in small areas, such as your car, preventing the inhalation of polluted air The right air purifier for dust fits inside your rooms conveniently and comes with a capacity of purifying up to 1100 sq. ft. of the area every thirty minutes.
Good home air purifiers are usually noiseless, so you can sleep peacefully while they filter the air. Read our blog to know more about air purifiers.
Why Should You Buy an Air Purifier for Dust?
Odorless Atmosphere
Air purifiers give you an odorless atmosphere and clean air to breathe. These devices eliminate unwanted smells and keep your area free from kitchen smells, outdoor smells, and odors coming from other dirty sources. You can also keep your home smoke-free by using a purifier like the Coway AP-1512HH.
Protection from Volatile Organic Compounds
The size of harmful allergens or compounds can be tiny. Pollutants such as these can cause cancer and other health problems. The air purifier can remove particles as small as a micron. They safeguard you against harm-causing elements in the air.
Energy Efficient
Getting purified air while saving on your energy bills can be a great benefit. Several air purifier models, including Pure Enrichment®️ PureZone™️ are energy efficient. Their energy consumption is considerably lower.
Kills Allergic Microorganism
Allergic microorganisms can enter your house through air and dust. An air purifier is best for removing such particles. Having an air purifier like AZEUS H13 True HEPA air purifier for dust will let you breathe freely, especially if you are asthmatic. It will benefit your pets, as they will not be a host to any microorganism. 
Does an Air Purifier Need to be in Every Room for Dust Removal?
The answer is NO. You do not need a separate purifier for every room. You can use air purifiers in the rooms you spend most of your time in. The room where your pets play and the areas which are more prone to exposure from outdoors. An air purifier usually lists the estimated room size it can purify. The best solution is to keep a single air purifier in the most habituated parts of your home according to its CADR (Clean Air Delivery Rate) rating.
Some consumers feel that buying 3-4 cheap air purifiers will be more practical. This is a wrong idea. Having more air purifiers doesn't mean more clean air. We recommend you go for a decent air purifier like Blueair Blue Pure 211+ Air Purifier that comes with a good star rating and air-quality certificate. 
How Long Does it Take an Air Purifier to Clean the Dust of a Room?
A room air purifier can clean a room in around 45 minutes to 2 hours, but you can tell a big difference in air quality after 15 or 20 minutes. ACH (Air Changes per Hour) is the key factor that determines the actual cleaning time. The other factors are model type, room size, filter type, and power settings.
Does Air Purifier Kill Coronavirus Along with Dust?
The probability is less. An air purifier can kill coronavirus, but only to some extent. Air purifier devices can dispose of 0.5 to 3-micron molecules. The coronavirus molecule can vary from 20 to 500nm and this is because this virus breaks into multiple parts after it is released from a human body. If the coronavirus molecule is already broken down and has not settled on the ground, the air purifier can remove it from the air. Currently, this system is not 100% effective at protecting against Coronavirus, but it can be of some help to reduce the risk of its spreading.
Conclusion
The domain for air purification appliances is vast with products like air purifiers, air cleaners, and air filters. Air purifiers are great for filtering fumes and other similar harm-causing pollutants. Models like Winix 5500-2 Air Purifier have carbon filters that are meant for gases and should target smoke. These devices are a great purchase for people, prone to respiratory diseases.
BestViewsReviews rates and ranks hundreds of air purifiers and parts based on build quality, size, and noise levels.
Stay up to date
Want to be the first one to know about the latest product reviews, subscribe now.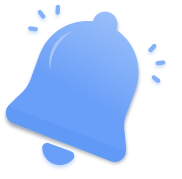 ---