Air purifiers are appliances that help improve the quality of indoor air. They clear out the impurities like dust, smoke, molds, bacteria as well as other pollutants. Our indoor air is more polluted than the air outside. It is because of the air in confined spaces remains stagnant.
Air purifiers can absorb pollutant particles in the air. Dust particles cannot absorb pollutants once they touch the ground. This is due to the existing humidity levels. To buy the best air purifier read through our informative guide on air purifiers.
Why Should you Have Air Purifiers?
Gets Rid of Volatile Organic Compounds (VOCs)
VOCs are a group of chemicals that you will find in products like paints, plastics , and pesticide as well. They can cause health problems if you inhale in large quantities. Majority of air purifiers contain HEPA and carbon filters that can absorb VOCs. Air gets cleaner because of this.
Gets Rid of Particulate Matter
An air purifier with HEPA technology can remove 99.97% of germs. Molecular air filters are effective as well in removing particulate matter.
Removes Odor
There is more to air purifiers than removing odors. They remove tiny particles of air pollution. The devices remove odors with the help of electrostatics and activated carbon.
Promotes Good Health
Using air purifiers can enhance good health and reduce the risk of disease as well. These devices feature air filters, UV lights, and ionizing light, which all improve the air quality. They can keep the air around us fresh, as well as prevent illnesses, molds, and viruses.
Air Purifiers: Frequently Asked Questions (FAQs)
Where to Place Air Purifiers?
Place it in a room where you stay frequently. These type of spaces generate stale air due to the high levels of sweat, bacteria, and humidity. An air purifier is most often found in the bedrooms. This appliance is needed in the basement as well. The lack of sunlight can encourage the growth of mold and bacteria in the basements. Clean air and fewer chances of illness can be ensured by having a filter installed there as well.
How Often Should you Run Air Purifiers?
You should run it 24 hours a day. If you leave it turned off, the clean air will become contaminated in 3-4 hours. This will not remove the particles. If you are thinking about the electricity costs, then look for energy star ratings as well.
How Long Should you Run Air Purifiers?
The frequency of running depends on your need. Remember to not expect a cleaner air with a couple of hours every day. To get most results, you need to keep it operational for at least between 7-8 hours every day.
How Long Does Air Purifiers Take to Clean a Room?
Filters and the rate of air changes per hour affect time required to purify the air. It takes about 45 minutes to 3 hours to purify a room.
Do Air Purifiers Use a Lot of Electricity?
Good quality air purifiers do not use much electricity. Many air purifiers after running the entire night overheat and consume significant energy. It is important to look at its power consumption levels. You should check the condition of the filters for constant effectiveness as well. The same filter can run for as long as 20 hours and increase by one unit, if it has 50 watts.
Best Air Purifiers to Buy
Pure Enrichment®️ PureZone™️ True HEPA Medium-Large Purifier
The ultra-sleek Pure Enrichment®️ PureZone™️ purifier comes with UV light purification and true HEPA filtration. It cleans and freshens with the touch of a button. This air purifier boasts an elegant design that can complement any room in the house. You can choose from a wide range of features and at an affordable price too. A UV (ultraviolet) light sanitizer is included in the air purifier as well. It's an important feature for people with allergies as well as asthma. It takes up to 700 square feet of space and is easy to move around the room.
Winix 5500-2 Air Purifier with True HEPA
The Winix 5500-2 Purifier is one of the best in the market. It has three modes of operation: air purification, odor elimination, and ionizer. Each has their own separate filter. You can see the air cleaning process through the clear top case.
The Winix 5500-2 is the ultimate air purification system. It provides true HEPA filtration along with PlasmaWave technology. The purifier offers odor reduction washable AOC carbon filter as well. This keeps the air clean and fresh.
AZEUS H13 True HEPA Air Purifier for Home
The AZEUS H13 HEPA is an efficient product that helps purify the air in rooms up to 430 square feet. This award-winning purifier removes up to 99.97% of airborne particles for cleaner air. It works constantly to purify the air in your home. It removes microscopic particles including pet dander, smoke, dust, pollen, and other allergens.
Coway AP-1512HH Mighty Air Purifier with True HEPA and Eco Mode
The Coway AP-1512HH Mighty is a good-looking and compact air purifier. It has a permanent, washable, pre-filter to reduce dust and allergens. It also has a activated carbon filter to capture volatile organic compounds.
Blueair Blue Pure 211+ Air Purifier
Blueair's Blue Pure 211+ Air Purifier is a top-of-the-line purifier that offers superior air purification. It has a True HEPA filter, an activated carbon filter and a pre-filter. This purifier is simple to operate and maintain as well. It strikes a balance between sophistication and style. The purifier has a simple design, compact size and a clean, crisp white color. You can switch between a night mode to help you fall asleep as well as a day mode to help you stay productive.
LEVOIT Air Purifier for Home Allergies and Pets Hair
The LEVOIT Air Purifier is a 3-in-1 solution for your home. It has a HEPA filter which captures 99.97% of airborne particles. It has two activated carbon filters, and removes odors and smoke to improve the quality of air. This purifier also comes with an advanced air quality monitor. This feature helps you understand the quality of air in your house.
Takeaway
Air purifiers are a must in every household today read our blog to know the reason. We are living in post COVID times and keeping the air clean will keep us healthy. Go for air purifiers that have washable filters. They are efficient as well as economical as you can reuse the filters. BestViewsReviews rates and ranks hundreds of air filters and air purifier parts and accessories. The reviews are based on purifying speed, noise levels, and performance. Browse through us to know your buying options.
Stay up to date
Want to be the first one to know about the latest product reviews, subscribe now.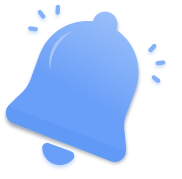 ---