Buying a Home Theatre is not enough. There should be a suitable place to keep it too. Designing your home theatre room can get a little tricky after you have bought the system home. Once you've gone through the basic setup and other elementary processes, it's time to dig a hole into your pocket to achieve your cinematic experience. The small details mentioned here can make your room perfect by setting the ambience for your viewing experience. If you're still unsure of buying a home theatre, read my previous article, "Home Theater: A Complete Buying Guide". In this article, I'll walk you through a few tips which can help you build the perfect home theatre room.
Factors to Consider while Creating a Space for Home Theatres
Deciding the Room and Space
Go for an area that is large and solely dedicated to the purpose of elevating your sound experience. With streaming services like Netflix, Hulu and Amazon Prime, watching your favorite series will become almost surreal. Having your theatre room near the kitchen is a good idea if you are popcorn and a snack person who frequently needs a refill. Some bedrooms can be converted into a Home Theatre space, only if they meet the requirements of the area. However, we recommend you to transform your basement to accommodate your movie buff tendencies as they are large, sound resistant and tends to be the least interrupted area in the house.
Ambience
You would want to make your ambience perfect for a better experience. It's advised to buy light-blocking or dark curtains. Excess light can kill the images on the screen. You surely do not want the light from the windows or other external sources to pop on your screen and make your experience bitter.
Soundproofing
Choosing a room away from the usual hustle and bustle, you might want to make your space fully soundproof. This is because Home Theatres come with amplified speakers and placing them in a common area might disturb others. Soundproofing can be achieved by adding layers of drywall or by installing sound-absorbing panels. Thick curtains are added for blocking sound and light both.
Component rack
This rack should contain all your video and audio sources. Components like DVD players, cable boxes or streaming boxes like Roku should be placed in the rack. The component rack should be sturdy and open on the sides and back to ensure proper ventilation. All these components produce heat, and it's imperative to reduce it for the system to function and perform better. You can also place you Home Theatre wires here to avoid any tangled mess, unlike Wireless Home Theatre. If you are still deliberating on which system to go for taking a read of my blog, "Home Theatre- Wired Vs. Wireless" for more clarity.
Seating
It's essential to go with comfortable seating at an appropriate distance from the screen. Sitting too close to the screen is never recommended for safety reasons. People usually go with tiered seating for a better experience with family and friends.
Dark paint for the interiors
Just like the conventional theatres, it's recommended to go with dark ceiling and walls. Grey color can control the light and put your focus solely on the screen. This not only makes your viewing experience cinematic but also keeps you focused.
Now that you know all the basics, setting up your theatre room shouldn't be a difficult task. Follow these steps and you'll be amazed at the transformation. Once you're satisfied with the results, it's time to grab your popcorn and snacks. Sit back and enjoy your movie in your new Home Theater room.
Stay up to date
Want to be the first one to know about the latest product reviews, subscribe now.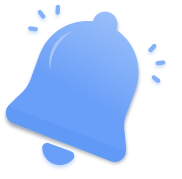 ---