Everyone loves to have an amazing sound and movie watching experience while watching their favorite movie. Whether you want to play loud songs and groove to the beats or you want to simply hold a fun karaoke session, Home Theaters are meant for it all. Imagine being able to get the experience of theatre at your place. There are innumerable variants of Home Theaters in the market today. In this article, we will walk you through everything that you need to know about a Home Theater. For your convenience, we have listed down a few variants of Home Theatres that are recommended and reviewed based on their design, performance and durability. By the end of it, you'll be able to make a wise decision and enjoy a fantastic sound system at home.
Components of Home Theater
Having a good projector and Home Theater system makes your whole viewing experience a cinematic one. A Home Theater typically requires a TV or a screen, a receiver and speakers. Most Home Theaters have five speakers: two in the front, two in the back and one in the center. Good speakers amplify the sound, providing better quality. The receiver is majorly responsible for acting as a connection between the speakers and the display with the video input.
How to Set Up a Home Theater System?
Now that you know about the basics and the components, this question can arise naturally. Let's follow the steps below to set your system up.
Home Theater systems are big and require a spacious room for installation. Basements serve as an ideal area as they come with a larger space with fewer interruptions.
Decide the appliance you want your Home Theater to connect to. Usually, Gaming consoles or DVD players are used for this since they are easily compatible with Home Theatres.
Home Theaters come in channels of 5.1 and 7.1. Containing 5 and 7 speakers respectively, these have one subwoofer each. You can go for more speakers if you're looking forward to covering a large area.
Connect an HDMI cable to your video input and receiver.
Switch on your Home Theater after connecting your speakers to the receiver.
Just connecting a Home Theatre won't complete your set-up Have a designated place for the Home Theatre to set up is also important. If you are deciding to invest in a Home Theatre system, but not sure on where to place it, take a look at my blog, "How to Design Home Theatre Spaces" for ideas.
How to Connect Home Theater to a TV?
Connecting the HDMI cable to your Home Theater and TV port would do the job. HDMI cables are responsible for both audio and video transmission of a Home Theatre.
How to Connect a Microphone to a Home Theater System?
Connecting the microphone to your Home Theater system might sound a bit unconventional but is pretty easy and it will give you a chance to invite your friends over for a fun karaoke session. Connect the microphone with the 'Mic In' input on the AV receiver of your system and your Home Theatre will be ready to use for the karaoke nights.
How to Connect Xbox to the Home Theater System?
The basic setup requires 2 HDMI cables. One HDMI cable is used to connect your Home Theatre with the cable or set up box. The other cable connects your Xbox to the Home Theatre.
Factors to Consider while Buying a Home Theater System
Home Theaters are a hefty investment and can scale around a few thousand dollars approximately. If you've already made up your mind, we recommend that you go for the 'Sony 5.1 channels Home Theater for your home'
The wireless versions are becoming popular because of the portability and mess-free arrangement. However, one can face problems of distortion in the wireless setup. Wired setups cost less than wireless ones.
Home Theatres come with innovative designs and a sleek finish. But it all comes down to your preference as the features offered may vary as per the design.
The warranty of a product that demands a significant investment must be verified at the time of the investment. Warranty will not only protect you from unforeseen damages but also says a lot about the quality of the product
Conclusion
We hope that our article can help you make the right decision if you are planning on buying a home Theatre for yourself. Regardless of being an expensive investment, Home Theaters can be great for your homes. Now, your entire family can sit together and have a memorable and cinematic experience while watching movies.
Stay up to date
Want to be the first one to know about the latest product reviews, subscribe now.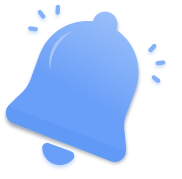 ---