With the marketplace getting revolutionized by Bluetooth and Wifi, the concept of having multiple wires for connectivity is getting old. Wireless Home Theatres are slowly finding their feet in the stores and homes because of their sleek design and without their mess of tangled wires. However, wired variants still dominate because they have been around for longer and has a larger market share.
Are you confused because of these available two options?
Don't worry. We are here to make things better. Read this comparison guide to clear all your doubts. After you read through this blog, you can take a look at more variants in our featured section. We have recommended a few products that are currently trending the market with their sleek finish, durability and interesting features.
Pros and Cons of Wired Tv Theatres
Apart from the messy network of wires, wired systems have many advantages. The high-quality sound of Home Theatres is usually not affected by any interference or external factors. You do have to worry about any disruption as long as the wires are connected and working properly. The worry of replacing batteries with wired systems is also gone. To top it all, wired systems are lower in cost. However, as mentioned before, the network of wires might depreciate the overall appeal of your home. There's also the issue of portability but wired systems are still very prevalent in the market because of the higher acceptability among the buyers.
Pros and Cons of Wireless Systems
Wireless systems provide you with hassle-free transportation. You don't have to worry about so many cables and wires in your way. You don't have to monitor your kid or pet constantly so that they don't trip or worse chew on the wires. Higher on the cost front, these are slowly finding their place in the market. Their installation process is a cakewalk and you do not have to worry about any loose wires. You can have multiple speakers in different corners of the house connected through Wifi or Bluetooth. The gap of sound quality is getting narrower between wired and wireless systems because of the updated technology. But on the downside, wireless systems do not provide you with precise control over the amplification.
Things to Consider while Buying Home Theatres
Segregating Home Theatres on the basis of picture and sound quality should be of the utmost importance. Ease of use should come next where the wireless systems are clearly the winner here. If you want to know more about home theatres in-depth, I recommend you go through my article, "Home Theaters- A Complete Buying Guide". We hope this comparison guide will help you make the right choice. Some prior research though goes a long way. Once you have your favorite system installed, your movie-watching experience isn't going to be the same as before. Now, you can add the extra bass and groove along with the beats to experience a truly cinematic atmosphere. Your friends and family are going to love you for your decision.
Stay up to date
Want to be the first one to know about the latest product reviews, subscribe now.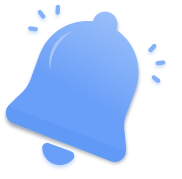 ---