A smart watch is a gadget that looks and works like a traditional watch. It combines features like health monitors and sleep trackers to watch over your health. The smartwatch and smartphone communicate via the wireless technologies based on GSM standards. Connecting the watch to a smartphone lets you control many of its features from your phone. Smartwatches also act as health monitors. They come with features that can track heart health, pulses, and calories you consume. They are versatile and multifunctional.
Is a Smart Watch Worth it?
Smartwatch as a Health Companion
A smartwatch acts as an ideal fitness companion. It monitors pulse rates, heartbeats, and calorie count. It also tracks the number of steps we take so that we can stay motivated enough to live a healthy lifestyle. BestViewsReviews is an honest platform that rates and ranks top-rated smartwatches. The reviews are based on various parameters. Browse through to check out some of the reviews.
Notifications Access
Smartwatches allow you access notifications that your phone receives. You don't have to keep looking on the phone for alerts. The smartwatch stores and displays information like text messages, emails, and social media notifications.
Convenience
The smartwatches are mostly easy to use. The devices are compatible with a wide range of software, such as Android and iOS. Their compatibility with other software makes them very popular with users. Many come with NFC (near field communications) that allows you to make cashless transactions. They are convenient for this reason.
Access to Entertainment
Smartwatches allow you to access media and entertaining videos from the internet. The application "Video for Android Wear & YouTube" offers you access to unlimited entertainment.
How Does a Smart Watch Work?
Install the smartwatch app on the smartphone, which is either Android or iOS.
Once the software installs, the smartwatch and the phone will prompt pairing.
It will sync with your phone and you will start receiving updates from the phone.
Keep the phone in the 'on' mode for the smartwatch to function. The smartwatch display allows you to read text messages, emails, and other notifications.
Some smartwatches feature audio that help you to receive calls. You can also install third-party apps like WhatsApp and Spotify in them.
If you are new to using a smartwatch, read our beginner's guide for more clarity.
How Long Should a Smart Watch Last?
A smartwatch contains a Li-ion battery that will last anywhere between 2-3 years. Such batteries can offer 200-300 cycles post which they usually fail.
Which Smart Watch is Best?
Fitbit Versa 3 Health & Fitness Smartwatch
This Fitbit Versa Smartwatch features a high-resolution touchscreen display. It has interchangeable bands, and a 4+ day battery life. The smartwatch tracks your steps, distance, calories, active minutes, heart rate, and sleep quality. It also includes a new female health tracking feature and on-screen workouts from Fitbit Coach.
The Versa features 15 preloaded sports apps. You can also track your favorite activities like running, biking, and swimming. The watch offers real-time stats on your phone. You can find your friends and family using the Fitbit app's location tracker and let them see your stats as well.
Tinwoo Smart Watch for Men
The Tinwoo smartwatch for Men is the best-selling smartwatch on Amazon. It supports wireless charging, pedometer, sleep tracker, sedentary reminder and heart rate monitoring. The smartwatch has advanced call reminder, reminder, camera, music control, and anti-lost alert. It is compatible with Android 4.4 and above, iOS 8.0 and above.
Popglory Smartwatch with Health Monitors
The Popglory Smartwatch is a revolutionary smartwatch. It comes with a blood oxygen monitor, blood pressure tracker, and heart rate monitor. It gives you a precise measurement of your health and fitness parameters. Popglory smartwatch fitness tracker also offers IP67 waterproof and dustproof protection. That is why it is an ideal wearable for all kinds of intense exercise.
Motast SmartWatch 2021 Ver Watches for Women
Motast SmartWatch 2021 Ver has an elegant appearance. This trendy smartwatch is compatible with both Android and iOS phones. It has a 1.5 inch round touch screen and 240 x 240 p resolution. The smartwatch can receive calls and come with a SIM card slot. It supports both 2G and 4G LTE connections.

SAMSUNG Galaxy Watch 3
The Samsung Galaxy Watch keeps you active, informed, and connected. It comes with enhanced fitness tracking and an integrated heart rate sensor. The Galaxy Watch empowers you to achieve your health goals. You can also access information on your wrist. You can do it with apps including weather, a stopwatch, and a compass. The smartwatch also allows you to respond messages, hear incoming calls, and monitor activity levels.
Tinwoo Smart Watch for Android / iOS Phones
The Tinwoo for women smartwatch has a 1.3 inch HD touch screen. It has a Bluetooth 4.0, heart rate tracker, pedometer, sleep monitor, sedentary reminder, alarm, and call reminder. It supports Android 4.3, iOS 7.0, and other gadgets like tablets. The smart watch also features a touch screen and wireless charging.
Takeaway
A smartwatch is capable of more than telling time. It allows users to track their fitness, monitor their health, and receive notifications. The benefits outweigh the drawbacks. It's well worth the money, especially if you're concerned about your fitness and health. BestViewsReviews rates and ranks leading smartwatches based on connectivity, compatibility, smartwatch band quality, and user satisfaction.
Stay up to date
Want to be the first one to know about the latest product reviews, subscribe now.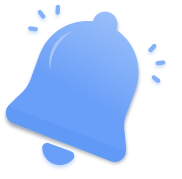 ---