You might've bought a smart watch recently or are planning to buy one. What after you actually bring it home? Smart watches can be really useful if you know how to work your way around. While customizing and setting up your new device might not seem like a big task, knowing a few things in advance can be really helpful. In this smart watch guide, we'll help you navigate your way easily so that you can utilize your smart device fully!
Setting Up Your Smartwatch
Probably the most important part involves turning on your smartwatch and pairing it with your mobile phone. This should be done as soon as you get it. If your watch is an Android Wear Watch, you would like to pair it with the compatible App. Brands like Michael Kors and ASUS have their own apps. Watches like Michael Kors Access Gen 5 Lexington comes with their individual App that allows you to sync your details easily. It also allows you to connect to external devices like Bluetooth earbuds conveniently.
Your watch will come with a plethora of apps with the OS and you might want to customize your display and add the ones which are the most important to you.
You can add widgets that will show you the weather, your daily activity, and other details like calendar appointments. Customize your watch in a way that helps you navigate effortlessly and quickly without having to figure out the intricacies each time.
Payments Using Your Smart Watch
With contactless payments, the ease is much more. Be it Apple Pay, Android Pay, Samsung Pay, Fitbit, or Garmin Pay, setting a default mode of transactions can help you immensely while you're traveling. Today, most stores accept smartwatch directed payments. One of the best models offering easy to use payment process is Garmin Vivoactive-3 GPs smartwatch with a contactless payment solution
Smart Home Controls
If you have smart lighting or other automation at your home, you can use your smart watch for simple controls like turning the lights on or off. Using your phone can be a huge inconvenience at times and controlling Apple TV via your smart watch can be relatively easier. Remember, to use a smartwatch to its maximum potential, it is important to understand what all can a smartwatch do first.
Set Goals and Reminders Using Your Smart Watch
Depending upon your need, you can tweak your goals. Your watch will most likely come with a step counter as the default tracker but you can also add functionalities like calories burnt and distance traveled. You can also modify the reminders and their frequency effortlessly to meet your goals. One of the models that offer an excellent user experience and easy navigation is Ticwatch S2 waterproof smartwatch.
Music Preparation
With a smart watch, it's very easy to run errands and listen to your favorite music in style, without having to carry your phone. You can download your playlist to minimize battery usage as well. Downloading some third- party apps lets you stream podcasts as well.
Conclusion
Setting up a few things sorts you for a long period. Doing the basic setup of your watch will make your life easier and will help you use it efficiently. However, before buying a smartwatch make sure to consider the important factors for a better buying experience. We hope our smart watch guide helped you understand your newly bought smart watch & how to use it.
For more buying options, head over to Bestviewsreviews.com. They review & recommend some of the best products based on their quality, performance, and durability to simplify your buying process. So don't forget to take a look, before you get hooked. Happy shopping to you!
Stay up to date
Want to be the first one to know about the latest product reviews, subscribe now.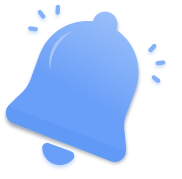 ---