A built-in microwave is installed within a cabinet space over or under the kitchen counter. It functions like a traditional microwave and can cook food and reheat leftovers efficiently. This appliance comes in elegant designs and color combinations. It blends effortlessly with your kitchen set-up and makes your counter look mess-free.
Smaller kitchen counters and less functional space have increased the demand for a built-in microwave. Its sleek appearance, space-saving concept, and easy-to-use design appeal to many people. There are multiple reasons why you should invest in a built-in microwave oven.
Advantages of a Built-in Microwave
Saves Kitchen Counter Space
If you have a small kitchen or limited counter space, a built-in microwave is ideal for you. It sits in the cabinet with the body tucked inside. This saves precious kitchen space.
Convenient to Use
A microwave built into cabinets are usually at an eye level. With them around, you don't have to bend down to pull out the dish every time the 'Finish' indicator dings. This makes them convenient to use.
Offers a Great Look
Most of the built-in microwaves offer the kitchen a modern and stylish appearance. These appliances have an attractive appearance and can improve the overall look of the kitchen.
7 Things to Consider When Choosing a Built-In Microwave
1. Your Kitchen Aesthetics
Your microwave should blend in with the rest of the kitchen. Aesthetics are important and you should consider how the microwave will look in relation to the rest of the kitchen. For example, if the rest of your kitchen appliances are stainless steel, get a microwave that matches the décor. If your kitchen walls are colorful with glass components, go with a microwave that comes in vibrant colors like mint green or buttercup yellow.
2. Size of Microwave vis-a-vis Your Kitchen
When purchasing a microwave, one of the essential factors to consider is the size. Make sure you know how much space you have and what sizes will work best for you. Consider the types of foods you prepare in the microwave. Will the plates you use regularly fit in the chosen microwave? Think about the size of the pans you will use for your favorite dishes. Considering the above factors will help you choose a suitable microwave.
3. Safety of Your House
The actual safety concern with a built-in microwave is the chance of catching fire, especially when kids are using them. If the installation is above the cooking range, reaching over the stove and removing warm items becomes difficult and involves a certain risk level. Many newer models come with safety features like auto-shutoff, safe cavity design, sensor technology, and dynamic software. It is also advisable to check a model's reviews to see any warning signs before the purchase.
4. Pre-programmed Settings to Make Your life Convenient
The new models of a built-in microwave come with pre-programmed settings to make cooking easy and simple. For example, popcorn setting allows you to cook popcorn based on bag size while the defrost setting is for frozen food. Setting like baking, reheating and warming are some of the common pre-programed functions you can see.
5. Reliability
A microwave usually have a shelf life of 10-12 years, with the average lifespan being 9. If finding a durable microwave is vital to you, spend some time reading reviews where you can explore the built-in microwave options you're considering. You're likely to replace your microwave within a few years, so it makes sense to prioritize other features over durability.
6. Ventilation
It's essential to have enough ventilation, especially if the microwave is integrated into a cabinet wall. The manufacturer's instructions will tell you how much cabinet depth you'll need for a built-in microwave. It is essential to allow at least 1.5 inches of open space around the unit for ventilation.
7. Price
A built-in microwave usually cost more than a conventional microwave, simply because the newer models have more features in them. The average cost of a built-in model is about $400 to $2,000, depending on the type, size, model, and brand. It also come with an upfront installation cost but are worth the purchase and use. We have highlighted a blog with the best microwaves that you can go for this year. They will give you a gist of what to expect in terms of price with different microwaves.
Built-in Microwave FAQs
Does a Built-in Microwave Need Ventilation?
Yes, proper ventilation is a must when installing built-in microwaves. The vent for external exhaust is located on the back of the microwave's top, so that it can vent out the roof. The grease screens are included with the pickup, which is located beneath the unit above the range. Without proper ventilation and outlets, a built-in microwave can pose a safety hazard.
What are the Advantages of a Built-in Microwave vs. Countertop Microwave?
A Built-in and a countertop microwave differ in their build and few other features, although the cooking mechanism remains the same. Read this blog about different types of microwaves to explore more about them.
Is a Built-in Microwave more Expensive?
Yes, a built-in microwave is expensive to install and maintain. A countertop microwave is relatively affordable and features similar functions. Visit BestViewsReviews to explore leading countertop microwaves that we have shortlisted along with their pros & cons.
Is a Built-in Microwave Portable?
The advantage of a countertop microwave over a built-in microwave is their portability. While you can move the countertop microwaves as per convenience, the latter cannot be moved once installed.
What is the Suitable Space Required for Installation?
The countertop microwave occupies counter space, while the built-in microwave can be mounted within cabinets or walls. This allows the user to save on the much-needed counter space, making built-in microwaves convenient for smaller kitchens.
Can you Use a Countertop Microwave as a Built-in Microwave?
We can use only selected models of countertop microwaves as a built-in model. Most countertop microwaves have their fans on the back. These vents may get blocked when installed inside a cabinet or wall. You can convert specific models like Sharp Matte Black Carousel Convection Microwave Oven from countertop to built-in with trim kits.
Does Built-in Microwaves Come in a Standard Size?
Built-in microwaves are usually installed in a 24-inch oven column or a 24-inch base cabinet. They fit standard cabinet widths of 24, 27, and 30 inches, which are the exact dimensions of traditional wall ovens.
Conclusion
If you want to maximize the utilization of space in your kitchen, especially your counter-space is, a built-in microwave is an excellent choices. Its compact size, functionality and sleek features has made it a popular choice among urban households with small counter spaces . BestViewsReviews rates and ranks 100s of Microwave Ovens and recommends them based design, build quality, size and user satisfaction.
Stay up to date
Want to be the first one to know about the latest product reviews, subscribe now.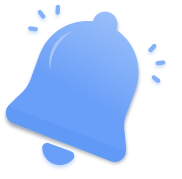 ---