Microwaves have been around for many decades, yet they continue to evolve. The technology often changes resulting in better versions. They allow us to make food and turn it into delicious recipes. In the past, they were popular for cooking, heating food, defrosting and more.
Today, microwaves are more versatile. They allow you to whip recipes, defrost and offers many preset program buttons. If you've ever used a microwave, you will know that what you use is just a kind. There are many kinds available with sleeker looks and ergonomic functions.
Countertop Microwaves 
This capacity of countertop microwaves range from 0.5 to 2 cubic feet and is suitable on any corner in the kitchen. These freestanding models are portable, affordable and offers a wide range of colors. The Farberware stainless-steel microwave, is easy to move around, affordable and comes in a wide range of colors to choose from.
Over-the-Range Microwaves 
You can install Over the range microwaves above your cooking range or cooktop. Their functioning is the same as the countertop ones. They also have a built-in ventilation system that removes smoke and steam. They're available in a wide range of sizes and wattages. They offer different venting options for convenience too. A good example under this can be GE Over the Range Microwave.
Built-In Microwaves 
You can install built-in microwaves inside a cabinet or the wall to save more counter space. They are also known as electric wall ovens and are high maintenance. They also need professional installation. Their exterior dimensions are like countertop microwaves of a similar capacity. A good example of this is the Advent MW912 series that comes in a compact and comfortable design.
Microwave Drawers 
You can install microwave drawers below a wall oven or countertop micorwaves. These models pull out like a drawer and need significant investment due to their initial set up. They offer a sleek, modern look while holding the microwave and blending in with the rest of the decor. These microwaves come with a safety lock feature to prevent children from opening and operating it. They are easy to operate and offer single-hand operation. This makes them convenient to use. A good example can be like Sharp Microwave Drawer,
Solo Microwaves
A solo microwave oven is a simpler version of a microwave oven. It's ideal for reheating, cooking, and defrosting, but it doesn't have functions to grill or bake. A solo microwave oven suffice for individual cooking needs, but it lacks special features. Galanz GSWWA12S1SA10 3-in-1 SpeedWave is a perfect exapmle of an efficient solo microwave.
Grill Microwaves
Foods that you would cook on the stovetop can also be cooked in a grill microwave. Grilling, searing, and browning dishes are all possible with grill microwaves. Some also include a convection oven feature, allowing you to bake. This makes them convenient and handy. For example, Samsung Electronics MG11H2020CT Countertop Grill Microwave acts great appliance.
Convection Microwaves
Convection microwaves combine cooking and convection heating to expand your cooking options. Hot air circulates and helps achieve crispier and cooked dishes. The speed of cooking is faster and you can cook a variety of food items. The power generally varies from 600 to 1300 watts.  For example, Sharp R1874T 850W Over-the-Range Convection Microwave is a great choice to go for in convection microwaves.
Conclusion 
We hope our blog will help you identify your needs and bring a suitable variant home. Features like defrost, nonstick coating, power and preset levels, child lock, and timer are handy features to look for in a microwave. BestViewsReviews reviews & recommends leading microwaves based on their quality, performance, and durability.
Stay up to date
Want to be the first one to know about the latest product reviews, subscribe now.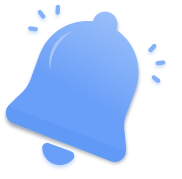 ---