Indoor Games have always been a favorite for all, irrespective of their age. Outdoor games have their own importance and nothing can compare the benefits it has on or kids. But, indoor Games like board games and card games have their own charm that cannot be matched. This blog will talk about everything that you know or seem to have forgotten about board games. Let us start from the basics first.
What are Board Games?
Board games belong to the domain of traditional countertop games that have counters or objects that can be moved around, based on some rules. The players make their moves on a board that is pre-marked with certain markings. Thus any games played on such boards are known as board games. Take a look at some of the most popular board games in my next blog, "Top 10 board games of all times".
Where to Buy Board Games?
Board Games can be bought online or in stores at your convenience. Although, if you ask us, it is better to go for board games from online platforms like Amazon as they offer exciting deals and easy return policies.
Additionally, you can also find a variety of board games that otherwise might not be available in the store near you. If you are new to gaming and want to know more about the trending games currently,  do take a look at our featured section where we have recommended and reviewed some of the best board games for you.
Now that we know the basics, let's talk about some categories of board games that are available for all age groups. Be it, kids, couples, or just you, we have something for everyone. Those mentioned below are just a few of them.
Board Games for Adults
These games draw their concepts from topics that capture the interests of adults. It is advisable that you can take at our blog 'Family Board Games: Building Memories Together'
that illustrates about Family Board Games, and how they help you create beautiful memories. Some of the ideas behind these games are derived from pop culture, nature, etc. Let us get to know in detail about some of them.
The most popular board game that has been dominating our lives since 1992 is 'Articulate'. It can be played with a large group, possibly 20+ players, and is quite competitive. It involves players of one team describing the topic while the opponents have to answer them within 30 seconds. The topic could be nature, hobbies, or anything else. The one answering the most wins. Wild card surprises are usually part of this board game to create that twist, everyone loves.
Pandemic is more of a war game where two teams come together to save the world from a deadly disease. It comes in the form of a puzzle of varying difficulty levels and if the group is large, it can be played over multiple sessions. This game here has been recommended as one of the most popular among adults.
Ticket to Ride is an exciting game, not because it involves trains, but because you are required to create one of the longest continuous train lines between cities, by knocking your competition out. The real test of this game is the strategies that are used to make the train lines. The main game is set in North America, followed by different versions for Asia, Europe, and other locations.
Other board games like Blockbuster, Catan, Scrawl, Codenames are some of the best party games that are suitable for a fun game night together.
Board Games for Couples
Board games for couples are intended to provide fun as well as some quality time. Some of the most popular games under this category are as below.
This is a very exciting game meant to explore the relationship angle for various couples. Based on the hints given, various questions can be asked about how a relationship began, how it developed, and sometimes the game can end in dramatic ways. This game is sought-after for its high engagement level between couples as they get to know more about each other.
Star Crossed, $30
Star crossed is one of the most romantic games in the history of board games. It contains two players that are unconditionally drawn towards each other but have many barriers between them, like countries, or even planets. A tower of Jenga, create situations that weaken these barriers and bring the lovers together. An interesting game to play, this is a favorite among many due to its storyline.
Hive, $25.49
Hive is more like Chess but in a love-struck manner. Two players will have their own tiles that contain images of insects like beetles or spiders. Each of the players has to play their own tile and try to surround the Queen bee before the opponent does. The one who surrounds the queen bee first wins.
While most of the board games for couples intend on competing with each other, few of the above plans on bringing them together.
Single Player Board Games
The board games for solo players mentioned below are some of the most engaging and exciting games that can be played single-handedly without compromising on the interest levels.
This game is thrilling as well as engaging until the very end. It involves the player to go on an adventurous journey to a mysterious land to cure his curse. An amazing storyline, interesting characters, and exciting challenges make this game one of the favorites among solo players.
Black Sonata, $25.00
This game features a historical storyline that involves the player as a 17th Century detective that has embarked on a mission to save Shakespeare's muse. The interesting challenges at each level make this game quite popular among the players.
Gloom of Kilforth, $20
This involves the player to go on an adventure in a fantasy dark world. This fiction game has a gloom that befalls over the city of Kilforth, where the player has to fight evil and survive till the end to save the city. It is a very engaging game that grips the players until the end.
Strategy Board Games
Games that require a lot of thinking and test your mental ability to strategize a win are classified as Strategy Board games.
This is an all-time strategy board game that involves the players building settlements around a given location. These settlements are available in Hexagon-shaped pieces that change the board layout every time a player makes a move. It is a very addictive game that requires a lot of observation and mental calculation to stay ahead.
This allows you to team up and play together for a goal, rather than against each other. It involves a haunted house, which the team explores together. Everything goes well until one of the players betrays the others on cue. The rest of the group must look for ways to beat the betrayer or else they lose.
There are many more in this domain of games but, these won our hearts because of their addictive & thrilling levels. Board games that provide good, exciting levels that deliver better than expectations are preferred over regular games. The ones mentioned above are just the tip of the iceberg. Board games have developed from Scrabbles and have come a long way.
Today board games are not only interesting and engaging but also innovative and edgy to keep players on the tip of their seats. With so much competition in this field, most of the games have different difficulty levels to make players coming back for them. The nature of the board game is to bring players together in a way like no other games can and as long as we exist, these games will continue taking up space in our closet, only to be seen occasionally. Now that you comprehend everything about the Board Games, we suggest you can read through the blog that helps you organise them in an efficient manner and perform clutter busting at ease.
Stay up to date
Want to be the first one to know about the latest product reviews, subscribe now.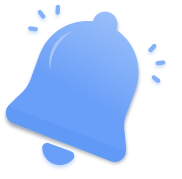 ---