Dye Sublimation Printer (DSP) or Dye-Sub Printer is a type of digital printing machine. It uses a high-quality printing method and lower production costs. DSP offers high-quality images and is popular in textile printing, packaging and label printing.
A Dye Sublimation Printer can print any image with the use of various inks. It is safe, low-cost, and reusable, so you do not need to buy new ink every time you want a new design. The print head on a DSP produces images with high resolution. This process produces detailed and realistic designs.
How to Choose the Best Dye Sublimation Printer?
Size
A Dye Sublimation Printer can print in sizes of 8.5"x11", 8.5"x14", 11"x17", and 13"x19". The larger ones can print on sublimation paper rolls with widths of 24", 36", 42", 44", 64", and 104".
Ink
The process for dye sublimation uses a specific ink called disperse dyes or dye-sub inks. When a Sublimation Printer transfers graphics from paper to fabric, the ink goes from a solid to a gas state.
Cost
A DSP is suitable for home and professional use and costs about $300 for a simple model. The high-end one can cost around $600. Larger printers used for mass production can cost up to $10,000.
Colors
Choose your printer based on the quality of your prints. The DSP printing colors are blue, magenta, yellow, black, light blue, and light magenta. All of them make sharp digital images on special DSP-friendly paper.
What Material can You Sublimate On?
A DSP is ideal for printing on only polyester and polyester blend clothes. The image will not be as persistent on other materials like cotton and silk. DSP printing on them is thus, not advisable.
How Long does Sublimation Ink Last?
A sublimation ink used by a DSP has a shelf life. Color shifting, head clogs, and banding can occur if you leave it unused for long. It is advisable to change the cartridge within six months of installing the ink. Printing past the use-by date is fine, but it may cause printing issues within a short period.
Is a Sublimation Printer Worth It?
Sublimation printing is an efficient and quick method of printing on fabrics. This process has been popular due to its low production costs and quick results. This process, although popular, causes environmental deficits with the printing paper it uses. These papers come from trees causing an environmental imbalance. It is not recommended as a long-term solution.
How Much is a Dye Sublimation Printer?
A Dye Sublimation Printer can cost between $300 for a small home model to $600 or more for an advanced model. A commercial-grade DSP can cost up to $10,000.
Buy the Best Dye Sublimation Printer
We have a list of reliable printer brands that deliver quality products and satisfactory services.
DNP Event Photo Printer DS-RX1HS
The DS-RX1HS is a compact and powerful Dye Sublimation Printer. It produces brilliant and long-lasting event portraits. This printer is ideal for add on-site event portrait services.
Photo print vendors benefit from this cost-effective and high-quality sublimation printer. It can print 290 dye sublimation 4x6 prints per hour. The high-speed print of the DS-RX1HS is ideal for businesses like photo studios, event planners, and event venues.
Datacard Group SD260 Dye Sublimation/Thermal Transfer Printer
The Datacard SD260 Dye Sublimation Printer is a color desktop printer. Its sleek, compact design fits on a desk or in small workspaces. The printer contains a paper handling system that supports paper, plastic card, and fabric. This thermal transfer printer includes adjustable paper guides and a 250-sheet paper tray. It also features a drop-in paper feed for easy media loading.
The Datacard Printer is ideal for access cards used in buildings, health care, and government offices. This high-speed, high-quality printer is suitable for high-volume card issuance.
DNP DS820A 8" Professional Dye-Sublimation Printer
The DNP DS820A 8" Printer is a compact dye-sublimation printer with a high-speed inkjet system. It has a built-in LCD screen for setting printer parameters. You can use it in graphic arts industry while printing high-quality color photographic images.
DNP Professional Dye-Sublimation Printer combines dye-sublimation technology with direct USB print jobs. It can print on rigid media, low-temperature polyester, polystyrene, and other specialty material.
DNP QW410 4.5-inch Dye-Sublimation Professional Photo Printer
The DNP QW410 4.5-inch Dye-Sublimation Printer offers professional quality at an affordable price. It also contains all the essentials for any photo enthusiast. The DNP includes a 4x6-inch digital media compatible with devices that support the JPEG standard. This printer comes with a roll paper holder, roll paper, and a user manual. This all-in-one dye-sublimation printer from DNP is the perfect for long-lasting, professional-quality prints.
Mitsubishi Compact Digital Dye Sublimation Thermal Photo Printer CP-D70DW
Mitsubishi's Sublimation Printer CP-D70DW is ideal for high-quality photos at an affordable price. This compact thermal dye sublimation printer is suitable for home, office, and school. You can print 2"x3", 3.5"x5", 4"x6", 5"x7", 6"x6", and 6"x8" photos, as well as ID cards, labels, and more with this.
The CP-D70DW compact printer allows you to create lustrous photos in less time. With the CP-D70DW, you can print black and white or colored prints. This printer has a USB output, saving you the hassle of dealing with messy cables.
Canon PIXMA TS5320 All In One Wireless Printer
The PIXMA TS5320 Wireless All-in-One Printer is an inkjet printer for the home and small office. It has print, scan, copy and fax functions as well. This printer is perfect for printing documents, photos, and more. The wireless aspect of this printer lets you print from and scan to mobile devices. This printer features AirPrint for printing wirelessly from iPad, iPhone, and iPod touch.
You can visit our blog with the tips on how to buy suitable inkjet printers that will help you choose the best printer.
Bottomline
Dye-sublimation printing is no more a complex and expensive process. The market has grown with more options and equipment costs have dropped. Technology has also advanced, making the sublimation process easier. Today, you can find better printing quality at affordable cost. BestViewsReviews ranks and reviews quality inkjet printers with ergonomic features and great looks. Visit us to know your buying options.
Stay up to date
Want to be the first one to know about the latest product reviews, subscribe now.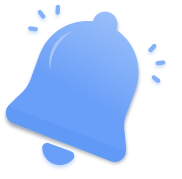 ---