Laptops are the epitome of portable technology. Many laptops are powered by high-end intel core processors. The i7 Windows laptops are laptops that use Intel i7 processors with windows operating system. Intel i7 processors come with a minimum of four cores and a processing speed between 2.6 and 3.0 GHz.
It has 11 generations of chipsets that vary in their specifications and performance. Advanced i7 chipsets can have 6 to 8 cores with a maximum speed of 4.7 GHz. Windows i7 laptops are popular for their high performance and multitasking.
Do I Need An i7 Processor In My Laptop?
The i7 processors have larger cache memory, a higher number of cores, and support hyperthreading. These processors are ideal for heavy multitasking, gaming, and for graphics editing. It is beneficial to buy an i7 processor, but it depends on your usage too. If you like to multitask and run heavy software then you need an i7 processor on your laptop.
The best gaming laptops in 2021 mostly come with i7 processors. Make sure you consider your requirements before buying.
How Much Does An i7 Laptop Cost?
The budget-friendly models for i7 laptops start with $400. The high-end models can cost up to $1000, while the premium quality models with the latest i7 chipset can cost over $1000. Cheaper models may cost you less but will not include the latest generation chipset.
What Is The Best Laptop With i7 Processor?
We have listed the best i7 windows laptops below. Pick the one that best suits your requirements and budget.
Dell Inspiron 14 5400
A good mix of features, design, and durability is offered by the Dell Inspiron 14 5400 laptop. It is powered by i7-1065G7 processor and works well with 12GB DDR4 memory and SSD memory of 256GB. The display has a diagonal screen size of 14 inches, and a high-resolution 1920 x 1080 pixels resolution. The screen supports touch and has a great color display.
HP Pavilion 15 Laptop
The HP Pavilion 15 Laptop is a powerful machine packed with an 11th Gen Intel core i7-1165G7 processor. The large 15.6-inch Full HD screen with Intel Iris Xe graphics delivers a great visual experience. It also has 512 GB PCIe NVMe M.2 SSD storage to give you smooth and lag-free operations. This model comes with Windows 10 Pro operating system.
HP Elitebook 840 G3 Laptop
HP Elitebook 840 G3 Laptop is a 14.1 Inch laptop with premium quality build and nice-looking design. It has an Intel Core i7-6600U processor that has a cache memory of 4MB and a clock speed of 2.6GHz. The 16GB RAM is based on the latest DDR4 technology and allows you to multi-task easily.
Dell Inspiron 15.6 Laptop
The Dell Inspiron 15.6 Laptop has a powerful Intel Core i7-1065G7 processor with 12GB RAM and 1TB of hard drive storage. The processor has a turbo speed of 3.9 GHz and can smoothly run multiple programs and apps. It gives an amazing gaming experience with the 15.6 FHD touchscreen display and 1920 x 1080 resolution.
Premium 2021 Acer Spin 5
The Premium 2021 Acer Spin 5 equips an 8th Gen Intel Quad-Core i7-8565U processor for providing quick processing and hassle-free experience to the user. The processor also has an 8MB cache and a base frequency of 1.8GHz. It has 13.3" Full HD IPS touchscreen display with a resolution of 1920 x 1080.
Flagship 2021 Asus Vivobook 17 Laptop
The Flagship 2021 Asus Vivobook 17 Laptop has a 17.3" HD+ display that lets you watch HD content in great quality. It also has 16GB RAM and 1TB SSD storage capacity for heavy files and programs. This laptop uses a 10th Gen Intel Quad-Core i7-1065G7 processor that has a base clock speed of 1.3GHz.
Conclusion
A laptop with an i7 processor can handle even the most demanding tasks, especially those involving multimedia. Intel's i7 series is the company's most powerful processor series. The i7 windows laptops are costly, so, make sure you consider buying the best model only.
BestViewsReviews ranks and rates hundreds of laptops based on display, design, compatibility, and app support.
Stay up to date
Want to be the first one to know about the latest product reviews, subscribe now.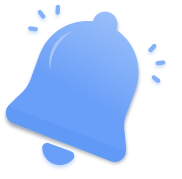 ---