Some of the best inkjet printers come with features such as printing, scanning, faxing, copying and are perfect for small offices or homes. From small business concerns to mega professional working spaces, a printer is a must-have gadget. Of course, the features and size do change as per the demands of printing.
Today there are many models of printers popular for commercial or home needs, majorly because of their printing speed or durability. With the global economic scenario leaning towards work from home, the need of having a printer around has never been more.
The market has dozens of options and brands, each offering newer models and functional features. Therefore, to make your decision easier, we have taken the liberty to highlight some of the factors that you should consider before investing in an inkjet printer. We suggest you read the blog that gives you all you need to know about Inkjet printers. You can also check out our video on this at https://youtu.be/hegL6BKE0EQ
Factors to Consider Before Buying Inkjet Printers
Price
The price plays a major role when deciding to invest in something as significant as a printer. Printers may vary between $200 and may go up to a few hundred dollars depending on the features, but they may not last long.
Therefore, you can spend a few hundred dollars to get a good printer with multi features for your needs. Although having an all-in-one inkjet printer may have a higher upfront cost, it will save you a lot of money in the long run. 
Speed
Speed is essential when you are planning on printing frequently. If you are looking for office needs, then go for printers that provide a print of 30 pages per minute. However, if you are looking for home printing needs, then go for the ones that offer 20 pages per minute.
Larger inkjet printers often offer a good printing speed with detailed texts and clearer images.
Features
If you require scanning and copying, then go for printers that are multi-functional and versatile. All-in-one printers are a good choice for your multiple printing and copying needs.
Although they demand a higher upfront cost, you will save on the maintenance of different gadgets like a scanner or printer in the long run. This will save you a lot of dollars on electricity and maintenance. Thus, investing in an all-in-printer is ideal in such cases.
Security
In this digital world, cyber-attacks are a major threat. If your printer is connected to your computer with the internet, then it important to understand the security feature of the printer.
Often while printing sensitive information, the data is left exposed. This may be a target of malware. However, newer models of printers come with built-in software to protect it from attacks. Thus, read the product description carefully before the purchase.
Paper Requirements
Inkjet printers usually print a standard letter or A4 letterheads easily. However, some of the bigger printers prints bigger documents like tabloid-sized papers. Therefore, identify your requirements before the purchase. If you are planning on buying online, then read about the product before investing.
Ink and Tone Requirements
Based on your printing requirements, it is advised to choose the toner and cartridge capacity. For frequent users, it is best to go with 12 TB of native capacity and for general users a 9 TB native energy is ideal. Similarly, make sure to choose a paper tray as per your printing need.
Brands
Go for printers that are branded as they consist of quality parts, and come with a good warranty period. Moreover, in case of breakdown, the parts will be easily available for good brands.  However, it is important to read about the warranty before the purchase.
Technology
The printers of today, are equipped with advanced technology such as NFC, Bluetooth and wireless technology. Many of them also come with respective apps for improved usage. Thus, go for printers that are compatible with the simplest of OS and offers the above features while printing.
Now that we know the things to look out for, let us take a look at the basic differences between laser printers and inkjet printers. Make sure to check out the best printer deals that help you make an informed decision.
Inkjet Printers Vs. Laser Printers
The major difference between these two types is their printing quality. While inkjet printers offer clear colored images, laser printers are more suitable for clear print black texts. Moreover, laser printers use toners to print, whereas inkjet printers use ink cartridges to print.
Therefore, if you are looking to print texts and usual images then its best to go for laser printers. However, for colored image printing and texts, go for inkjet printers.
Best Inkjet Printers to Look Out for in 2021
Canon PIXMA TS5320 All-in-One Wireless Printer
Canon PIXMA TS5320 Printer is multi-functional and comes with a built-in scanner, copier, and fax machine. They are equipped with the voice-integrated Alexa for remote printing as well. It features a 1.44" OLED display and LED status that allows you to navigate and keep a track of the printing status.
The air print technology activates the NFC feature and can print remotely from your handheld devices like iPhone and tablets. With a compact and sleek design, and easy to use controls, this printer priced at $ 139.62, is one of the best variants that you can bring home.
Epson EcoTank ET-2720 Wireless
Epson EcoTank ET-2720 Wireless all-in-one printer comes fully equipped with a copier and a scanner. It can also save up to 90 per cent of your costs with supersized ink tanks. This appliance also comes with pre-installed and updated OS compatible with Windows and Mac OS.
Priced at $280.05, this printer comes with a complimentary ink package for printing almost 4500 pages. Although a one-time investment, this printer is economical, functional and convenient. Thus, it is one of the best variants to go with.
Epson EcoTank Monochrome Supertank Printer
Epson EcoTank ET-2720 Wireless printer saves up to 75% of your ink with low-cost replacement bottles and mono laser toner.
This device is majorly popular for its precision core printing technology that allows it to print extra sharp images with a rapid printing speed. Priced at $229.99, this wireless printer can conveniently print 6000 images.
Canon Pixma All-in-one Inkjet Wireless Printer
Canon Pixma All-in-one Inkjet Wireless Printer is one of the best among the lot as it features a five individual ink system for good quality and sharp printing. It is also easily compatible with tablet and phone for seamless printing.
The best part about this printer is its dash replenishment system that automatically reorders ink, in case the levels are low. This is a free subscription service and can be opted as per the requirements. Priced at $179.44, this device is economical and saves up to 10 per cent on all ink reorders.           
Brother MFC-J995DW INKvestment Tank Color Inkjet All-in-One Printer
Brother MFC-J995DW INKvestmentTank Color Inkjet All-in-One Printer from Brother comes with an ink box for one year and promotes economic printing. This device also comes with reengineered ink cartridges along with an internal ink storage tank for continuous printing.
This device also uses Airprint technology, google cloud print that allows you to print remotely through its near field communications. Priced at $283.99, this printer prints with a default duplex printing and is a great choice to go with.
Canon TS8320 All-In-One Wireless Color Printer
Canon TS8320 All-In-One Wireless excellent all-in-one inkjet printer comes with an intuitive 4.3" inch screen that allows you to perform all functions like faxing, printing, and copying efficiently. It also features an extendable output tray, that allows you to print remotely even though the power is out.
This device has a built-in voice assistant Alexa to perform all the commands efficiently. It also comes with a dual-band wi-fi that helps you to establish a connection with handheld devices easily. Priced at $208. 88, this device features 6 individual ink systems for a crisp printing experience.
Conclusion
Once you own gadgets like inkjet printers or computer printers for your printing needs, the cost of outsourcing from professional printers will reduce greatly. Inkjet printers have added features like good printing quality, speed, technology etc. that make them a quite sought-after option. It is advisable that you check out the All-Inclusive guide that tells you everything about Inkjet printers.
If you are looking to buy inkjet printers but confused with the choices, head over to Bestviewsreviews.com. They review & recommend some of the best products based on their quality, performance, and durability to simplify your buying process. So, don't forget to take a look, before you get hooked.
Happy shopping to you!
Stay up to date
Want to be the first one to know about the latest product reviews, subscribe now.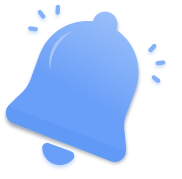 ---