The comeback of flip phones has been met with mixed reactions of skepticism and delight. The relaunch of this phone has managed to wake up many expectations and anticipations eagerly looking for a reason to own a flip phone. This blog will focus on a few of the doubts about whether investing in flip phones is worth our money and time or not. Those who are deliberating whether to go for a modern flip phone or not read our blog to get clarity.
Flip Phones fall between basic yet effective phones from the 90s. They contain a flap and a screen that can be folded on top of another with the help of a hinge. A relaunch of flip phones has seen a new trend in this area, as traditionally flip phones were just made for texts and calls.
The newer flip phones are a combination of traditional flip phone model with smartphone features in one device. Look at our featured section for more choices on your buying options.
Advantages of Smart Phones
Tech Savvy
Smartphones allow quick access to the internet with good adaptability towards 4G and 5G. They offer exciting features like play stores, free downloads, and virtual assistants. It is easier to stay online for professional and personal reasons via email, smart chats and other digital platforms. A good example can be OnePlus 8 that features a stunning 90Hz display, a glass back with wireless charging, virtual assistant, and an in-display fingerprint sensor.
Access to Social Networking Websites
Smartphones support various social networking websites such as Facebook, Twitter, Instagram, which is not possible with flip phones. A good example can be The iPhone 11 features a 6.1-inch liquid retina display for better viewing. The TrueDepth camera gives you portrait mode selfies, adjustable lighting, smart HDR photos and live photos.
GPS Accessibility
GPS accessibility is something which we all look forward for navigation. The dependability is that we rely on GPS more than on our instinct to find our directions around. Smart phones like the Google Pixel 4a comes with built-in GPS to help you find your way around.
Touch Screen
Touch screens have been a delightful transition from the traditional and qwerty keypads to touch screens. This elevates convenience for the user. Smartphones like Samsung Galaxy S21 5G come with a 6'2" screen that offers 8K video and 30 space zoom.
Massive Storage, Camera Features and Other Photo Settings
Smartphones come with massive storage and extendable memory. It offers features like the 360-degree view and GIF features with advanced cameras. BestViewsReviews has an exclusive selection of top-rated smartphones and their genuine reviews. Browse through to know your buying choices.
Advantages of Flip Phones
Simpler Technology
Flip phones offer simpler technology with just text, type, and other basic functions like alarms. The built of flip phones are simpler with traditional keypads. This is a much-preferred feature for our older generation, making them suitable for use.
Radiation
Flip phones offer less radiation as compared to smartphones. The smartphones emit high levels of radiation that our body absorbs.
Long Battery Life
Flip phones have a robust built and long battery life as compared to smartphones. They consume battery with apps running in the background, apart from regular usage. Flip phones do not have any background running app facility maintaining a decent battery life.
Security
Smartphones are prone to hacking and snooping. Smartphones facilitate features like online banking and financial transactions. Flip phones do not offer smart features and are secure to use.
Cost
A basic flip phone is not as expensive as a smartphone due to its limitations. The newer models are expensive and cost more than the smartphones. The standard flip phones can act as a good backup phone.
Is it Worth Investing in Flip Phones?
Flip phones offer us a simplistic world of technology. If you believe in staying connected just through texts and calls, then flip phones are for you. For those whose lives revolve around smartphones and the virtual world, flip phones will never give you the satisfaction. If you believe in investing in smartphones, then the new flip phones with smartphone features will be ideal for you. This phone could be a smart backup to focus on yourself and not get distracted by the digital world.
Best Flip Phones to Buy
Samsung Rugby 3 A997 GSM Unlocked Rugged Flip Phone
This Samsung Rugby flip phone has some great features like a built-in kick stand, a micro USB port for charging and transferring media, and a sturdy rubberized back cover. It has a 5 megapixel camera, and it has an FM radio. This phone has a 3.5mm headphone jack, and it runs on the latest Android 2.3 operating system with the latest version of TouchWiz.
TracFone Carrier-Locked Alcatel MyFlip 4G Prepaid Flip Phone
The MyFlip is an ideal phone for the whole family. It's a 4G LTE smartphone that is easy to use, call, text, and use social media. It features a sunlight-viewable 4-inch touchscreen and a built-in media player that supports MP3 and WAV formats. You can enjoy your favorite music in crisp sound on this flip phone. You can show off your photos and videos with the high-quality rear and front cameras. It comes preloaded with useful apps for your everyday needs, such as weather, health and fitness.
Rugged Flip Phone 4G GSM Unlocked Water Proof Shock Proof
Designed to withstand the roughest environments, the RUGGED PHONE 4G is a durable, water resistant flip phone that is ready to go to work. The Android operating system makes it easy to customize your phone with your favorite apps and features. With a 1.2 GHz MediaTek MT6580 Quad-Core CPU, a 5 MP & 2 MP front-rear camera, resistant battery and waterproof feature, the RUGGED PHONE 4G is ready for any adventure.
Our Verdict
Flip phones are gradually gaining popularity as a backup phone along with the smartphone. For those who like to cut themselves off at the end of the day from the online world, flip phones are prefect for them.  These phones are affordable, efficient, handy and secure. It is yet to see, if the newer models with their advanced features and sleek looks can capture the market and interests of users or not.
The pure joy of hanging up on someone with the click of the flap on a flip phone is something which only a flip phone can give. BestViewReviews rates and ranks the best phones based on build, controls and performance.
Stay up to date
Want to be the first one to know about the latest product reviews, subscribe now.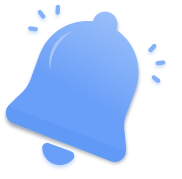 ---