Cooking regular food every day can be mundane and tiresome. And whipping up new foods can require some amount of motivation for everyone. Especially speaking for bachelors whose main source of nutrition is through ordering out, one would welcome a hands-on kitchen appliance that not only allows them to opt for a healthier lifestyle but also allow whipping up new innovative recipes every time they want to cook.
If you are someone who is facing similar issues with a reluctance to cook the same boring regular food then probably this appliance is for you. Let us take a look at some of the air fryer recipes for bachelors. Such 'meal for one' recipes are easy to make, consist of smaller portions, and are quick to accomplish.
Mac n cheese is one of the most popular dishes in the continental US. How about I tell you that you can make this creamy recipe in an air fryer and that too without boiling it? Be it those chewy and gooey mozzarella sticks or mac n cheese, an air fryer will never disappoint. Let' see how to make this exciting delight.
Take some uncooked macaroni and put it in an air fryer pan that comes as a part of accessories in "Gowise Gourmia Cozyna Ninja Air Fryer Accessories". Put water, heavy cream, mustard, garlic powder, salt, black pepper, thyme, and some shredded cheddar in the pan. Put it in your "Ninja AF161 Max XL Air Fryer". Cook for 18 to 20 minutes at 360 F. And don't forget to add the remaining cheese halfway through. Once you pull out, stir well and allow it to cool down. Serve delicious, cheesy, and flavorsome mac n cheese garnished with some rosemary and cilantro.
Air Fryer Cheese Sandwich
Sandwiches are an all-time favorite snack and perfect for bachelors looking for a breakfast option. A versatile base like bread can make anyone's hunger pangs run a mile away. And if that sandwich is grilled by an air fryer with some oil and cream cheese filling, then it can taste heavenly.
Take a couple of bread slices and put it in the "Cosori Smart Wi-fi Air Fryer, 5.8 Qt" and drizzle some healthy cooking oil like grapeseed to have a crusty exterior. This air fryer comes with a preset button for bread or you can even set the temperature manually. Place one or two cheese slices inside the two slices and cook it for 5 minutes at 380 F. Flip it and cook for another 5 minutes for even toasty cooking. Pull out and serve hot melted cheese grilled sandwich with cilantro and Tobasco dressing on the side.
Bacon is one of the most favorite forms of meat relished worldwide. Bacon is usually curated and sold in the form of frozen food and taste incredibly delicious. Place a few strips in the air fryer basket which is preheated to 390 F. Drizzle some oil or brush it with little butter. Cook for 8-10 minutes or until crisp. Remove it from the fryer and enjoy crispy bacon strips either by placing in between sandwich, directly, or with some fluffy and cheesy fried eggs.
Air fryer toast sticks or French toast sticks can act as a perfect snack, breakfast option, or even air fried desserts. Mix some eggs, cream, milk, sugar, cinnamon, vanilla, and a pinch of salt in a deep bottom pan. Whisk it with a hand mixer to attain an even consistency. Take a few slices of bread and cut it into two or three parts. Coat the bread parts with the batter and place it on the air fryer basket. Set the "Dash Deluxe Electric Air Fryer" at 375 F and cook for 8 minutes or until you see it crisp and golden brown. Pull out the batch and dust some cinnamon sugar mix. Serve this toothsome dessert along with some drizzle of maple syrup for the ultimate satisfaction.
Air Fryer Hard Boiled Eggs
Air frying unexpected food items like boiled eggs seem rare but let me tell you air fryers are perfect for making hard-boiled eggs. Put some eggs on the "Secura Air Fryer" and set it to 270 F Cook for 15 minutes and as soon as you take it out, plunge it in ice-cold water. Once the eggs maintain room temperature, peel them for a perfect eggy snack. You can also use some salt, pepper, and cilantro as a garnish on top of your eggs.
Tired of leftovers turning mushy while trying to recreate a dish? Well, you are not alone. This problem arises with the majority of foods. But with "Ninja Air Fryer 101", you can recreate the previous night's leftovers like the original one. Just put the leftovers in the air fryer and cook them for 5 minutes at 350 F. You will slowly see the crust and the browning effect appearing. Remove and relish last night's leftovers like never before.
By knowing how to make pizza in an air fryer, I am sure you will never want to go back to your ovens. Air Fryers are good for making personal pizzas and perfect for bachelors. Roll out the pizza dough or get a ready pizza base. Place it in the basket of the air fryer and top it with some vegetables or meat. You can choose the chop the vegetables in a food chopper or "LHS Vegetable Chopper". Don't forget to add some cheddar or parmesan cheese. Cook for 7 to 8 minutes at 375 F. Pull it out and enjoy succulent meat, melted cheese, and crispy pizza base as delectable snacking option.
Frozen food are ready to eat and can be efficiently heated up in an air fryer. Right from fish sticks, chicken wings, bagels, French fries' nuggets, and hot pockets, all kinds of frozen foods can be made in an air fryer. Set the temperature to 390 F and cook it for 10-12 minutes. Relish frozen foods as a filling for the perfect snacks and never miss your breakfast again.
Well, now that you have seen the plethora of food options bachelors can have using an air fryer, having a smart appliance like this will be a wise purchase decision. They are compact countertop appliances, dishwasher safe, and comes with easily detachable parts for convenient cleaning. Many of them also come with a recipe book giving you a whole range of innovative foods to make. The best is yet to come. Air fryers come in different sizes and have a range of distinct smaller fryers for 'one meal recipes'. So put your chef hat on and cook away with an air fryer.
Stay up to date
Want to be the first one to know about the latest product reviews, subscribe now.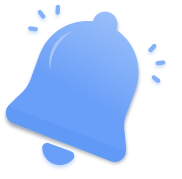 ---