We all know what an air fryer is. Those who don't know, air fryers are smart kitchen appliances that cook food via convection and circulate hot air to create crispy and fried food like taste and appearance. They are excellent gadgets for healthy living as they cook without any oil or very less use of oil.
This blog is intended for those who want to show some serious cooking skills and earn brownie points from their friends or colleagues. It will also allow you to show off your sleek new gadget much to the surprise of many. Let's take a look at some of the mind-blowing recipes that you can whip up in an air fryer leaving a lasting impression on your friends and colleagues or maybe that crush you have been having a hard time talking to.
Enchant with Air Fried Empanadas
Empanadas is a multi-cultural dish with a dominating presence in Filipino, South European, Latin American, and Indonesian cuisines. Imagine being able to whip up a world-class dish in a matter of minutes that not only tastes authentic but will leave your colleagues amazed too. This appetizer is a puff pastry that contains filling inside and a crispy coat outside. You can either go with chicken or shrimp or even vegetable filling or whatever suits your taste.
Get some puff pastry dough and roll out with a rolling pin in small round shapes. Make your filling by cooking it in some healthy oil along with salt, pepper, paprika, thyme, and maybe some bell pepper. Place the filling inside one-half of the small flattened dough and cover it with the other half. Place it inside the 'Cosori Smart Wi-fi Air Fryer' and cook at 400F for 5 minutes. Flip and repeat. The result will be succulent, crispy, and gorgeous empanadas that you have never had.
Boast with an Air Fried Blooming onion
Do you remember how fascinated you were when you saw an onion blossom for the first time? Well, how about making that right at home but without the oil and calories? Surprised? This dish is one of the most pleasant appetizers not only because of its taste but appearance too. For Keto lovers, you can make the exact blooming onion but with scallion and gluten-free flour.
Slice of the onion stem and cut partially through all the sections to separate the petals. Dip this monster flower into an egg wash mix and coat it on top with breadcrumbs and spices. Paprika, thyme, salt, garlic powder, and pepper are the safe spice to go with. Drizzle it with some olive oil. Place in the "AF 161 Max XL Air fryer". Heat the air fryer to 375F and cook for 20 min. You will see a monster golden flower blooming at the end of the run time. Serve this dish with a sauce of mayonnaise, horseradish, and paprika and see your friends' eyeballs pop out with this crispy, gorgeous and delightful appetizer.
Finesse with Air Fryer Fish Fillet
The fish fillet is a delicate dish that needs a lot of precision and finesse. To be able to create a perfect fillet is all about skills, something which you can achieve very easily with an air fryer. Drizzle some avocado oil or olive oil on the fillets and wrap it in a coating of bread crumbs mixed with paprika, salt, pepper, and some garlic powder. Place it in the basket at 390 F for 12 minutes, while flipping it halfway through. Remember it is very easy to overcook fish and thus we suggest you use "Cosori Air Fryer Max XL" as it comes with a preset button to cooking fish. Serve this delectable starter with some tartare sauce, leaving your colleagues dazzled.
Captivate with Air Fryer Choco Lave Cake
Choco Lava Cake has been referred by many as the dessert of your dreams. The solid chocolate cake and the gooey molten chocolate inside leaves your insides warm and your sweet tooth satisfied. Up until a few years back, people who had air fryers believed that only regular recipes could be prepared in an air fryer. Well, all those have changed as you can cook delicious desserts also in an air fryer now.
Melt some butter and chocolate in a microwave. Mix 2 eggs, some vanilla extract, and 3 tablespoons of sugar and beat it to perfection using a stand mixer or hand mixer. Add all the ingredients along with some flour and beat it again. Put in the ramekins and cook at 370F for 8-10 minutes. Once they are out, wow your friends by serving this rich chocolate cake with some whipped cream and berries to go with.
Impress with Air Fried Ham and Egg Toast Cups
The amazing snack of ham and egg along with crispy bread is to die for and will leave your friends in awe. Line the ramekin with two flattened bread and pour an egg into the hole. Don't forget to line the ramekin walls with some butter. Add some slice of ham, cheese along with some salt and pepper. Set the air fryer to 160 F and cook for 15 minutes. The result will be a crispy toast cups with cheesy ham and egg inside forming an all-time snack to gorge on.
Sway with Air Fried Breakfast Frittata
We often run out of options when it comes to breakfast and an air fryer is a perfect solution to this. With breakfast recipes like egg frittatas and quiches, you can call your girlfriends for a breakfast get together while you surprise them with your suave cooking skills.
Frittatas are quite versatile as you can add an endless list of ingredients to make it yummy and delightful. You will need an air fryer pan like the ones you can get for "Ninja AF101 Air Fryer" to make this dish. Make a mix of ham, salt, pepper, and chilies, and some cheese. Butter brush or use some olive oil to brush the sides of the pan, pour 4 well-beaten eggs into it, and top it with the mix. Preheat the air fryer to 360 F and cook for 18 -20 minutes or until you see the egg rise. Pull out and serve with some mint, mayo, and cilantro dip for that perfect breakfast get-together you always wanted to impress your friends with.
Awe with Air Fried Vegan Hash Browns
Who thought hash brown can be made with just a brush of oil? Certainly not me! But with an air fryer, you can make the perfect hash browns that will leave your vegan friends in awe. Shred the potatoes and get rid of the starch by soaking it in water for 20 minutes. Rinse and repeat. Use an air fryer pan and brush it with some healthy oil. Put the shredded potato and top it with some salt, pepper, and paprika along with some cornflour.
Refrigerate the pan for 20 minutes and start giving shapes to your hash browns. Preheat air fryer at 356 F and cook for 15 minutes. Your hash browns will turn out to be the crispiest like never before with mushy potato inside. Serve with some tartare sauce or mayo, leaving your friends wanting more.
Well, now that you know all the unexpected things that you can fry in an air fryer, I am sure you must be planning your next trip to the supermarket. Don't think twice and get your shopping list ready. Smart appliances like air fryers can fry almost anything. Be it regular recipes like chicken wings, or unexpected things or even desserts, you can kiss goodbye to your other appliances and solely use this to make healthy food. But don't forget to clean your air fryer as cleaning and maintenance are equally important if you want your air fryer to last for a long time. Now put on your cooking gear and prepare to impress your friends and your appetite like never before.
Stay up to date
Want to be the first one to know about the latest product reviews, subscribe now.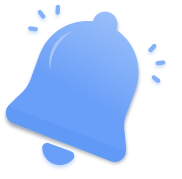 ---