Air Fryers are the best choice of families when it comes to cooking healthy fried dishes now. You can fulfill your fried food cravings and not jeopardize your diet at the same time. Everyone loves fried food and it's impossible to do without the yumminess. So, an air fryer seems like the best option. An air fryer reduces your cooking time to half and is capable of cooking any dish you could possibly think of. As compared to deep-frying, you do not need a lot of oil, the cleanup after cooking is easier and desserts can be baked too! If you have an air fryer and you haven't explored the endless possibilities yet, we've compiled a list of recipes for you. These recipes are absolutely lip-smacking and your family is going to love you for the deliciousness.
Chicken recipes are the best things to cook in an air fryer. You can get tender, juicy, and golden-brown crisp chicken. Place the chicken in the basket and brush it with some oil. Slide the basket in the air fryer that is preheated to 360 F and cook it for 12 minutes. Flip it over and cook it for 12 more minutes until the skin turns crisp and golden brown.

Air Fried Chicken Breast
Great for meal prep and as a dish on its own, you can cook chicken breast in an air fryer. The tender and juicy recipe can be enjoyed with rice and veggies. Season your meat properly and cook it for 10 minutes in the air fryer at 360F. Toss it and cook the other side for another 10 minutes. Enjoy the dish with your favorite salad and cherries.

Air Fryer French Fries
A dreamy meal consists of a side of fries with your burger and shake. To cook this crispy potato recipe, preheat the air fryer for 400 degrees and place the French fries inside. Brush with some oil, to make the fries crispy and brown. Fry for 15 minutes and shake the basket for even cooking.

Air Fryer Mac 'n' Cheese
Who doesn't love some cheesy goodness for breakfast? Mac 'N' Cheese is the best companion to your dull mornings. Cooking it in an air fryer is extremely easy and doesn't take more than 10 minutes! All you need is some parchment paper and the right seasoning mix. Place the mixture in your basket and get ready to enjoy some baked yumminess.

Air Fryer Bacon Strips
We are sure you didn't know that air fryer bacon strips are a thing. Well, cooking them for 10 minutes at 400 degrees does the trick and you can enjoy them with your side of beans in breakfast!

Air Fryer Tacos
This healthy and wholesome snack is enjoyed by all families. To cook it in an air fryer, fill your taco shells with the meat and veggies. Cook at 360F for 4 minutes and enjoy with some nachos and fries.

Air Fryer Veggie Bites
Consisting of healthy veggies like broccoli and peas, veggie bites are enjoyed by children. All you need to do it brush them with some oil and place them in a preheated fryer. Cook for 15 minutes at 400F and enjoy with a yummy dip.

Air Fryer Corn on the Cob
Cut the cobs in perfect size so that they fit the basket. Spray some oil and salt on top and cook at 350F for 5 minutes. Enjoy the goodness of the corn with some butter.

Air Fryer Donuts
The kids will love you for this yummy dish. Preheat your air fryer at 350F for 10 minutes. Cut your donuts and separate them from the holes. Dip them in butter and cook for 4 minutes. Serve them with your favorite vanilla or mango glaze. Sprinkle some icing on top and enjoy the wholesome snack.
You can make this yummy dessert in your air fryer quickly. Dip your cookies in pancake mixture and cook for 4-5 minutes in a preheated air fryer. Put some icing on top and enjoy!
Stay up to date
Want to be the first one to know about the latest product reviews, subscribe now.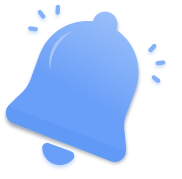 ---