Did you know that your air fryer can cook delicious seafood recipes too? Surprised? Don't be. Air fryers are extremely convenient to use and one of the most sought-after household appliances to cook just about any dish. Be it vegan recipes, delectable desserts, diet-friendly dishes, keto meals, or the ever-favorite seafood. You can now eat your yummy fish or prawns without any deep frying or tons of preparation. Imagine the relief.
Air fryers with their preset options can cook the tricky seafood recipes just right. Especially, identifying the factors that one should consider while investing in an air fryer, will help you bring the perfect appliance home. Although stoves deliver a delectable taste, the flavor you get in an air fryer is irreplaceable. Therefore, let's take a look at how you can cook some delectable seafood recipes with an air fryer.
Popular Air Fried Seafood Recipes
Air Fryer Fish Sticks Recipe
Tender and crunchy fish sticks with tartar dip make a complete meal which is both satisfying and healthy. To cook them in your air fryer, preheat your air fryer at 400 F and cover your fish sticks in flour and some cheese and seasonings. Cook them for 5-10 minutes & they'll be ready to serve.
Air Fryer Scallops Recipe
You can get the same taste of deep-fried scallops in an air fryer. Preheat the air fryer at 390 F and mix your coating and the scallops. After dipping the scallops in the coating, coat them in butter and cook for 2 minutes. However, don't forget to serve with a side of cilantro and mayo dip for maximum taste.
Air Fryer Salmon Recipe
You can cook moist and delectable air fryer salmon buzzing with flavors in just a matter of minutes. Simply preheat your air fryer at 390 F and coat the wild pink salmon cuts with some Cajun seasoning and cook for 10 minutes. Serve hot with a side of dipping of your choice.
Air Fried Crab Cakes  
You can serve these delicious cakes with lemon wedges and enjoy the crisp dish with your favorite dip. Preheat your air fryer at 400F. Add milk, salt, baking powder, and egg mixture to your lobster meat. Cook for 10 minutes and serve hot.
Air Fried Shrimp Recipe
This easy to make recipe can be had at any time of the day. Be it with salads or with rice, you can add it to all your dishes. Just preheat the air fryer to 400 F and toss your shrimp in a mixture of olive oil, lemon juice, salt, and paprika. Cook until it gets firm and serve with some cocktail sauce.
Air Fried Lobster Tail  
You'll be surprised to know that you can cook the delectable lobster tail in an air fryer. Just coat it with some butter and garlic and put it in your air fryer. Cook at 380 F for 5-7 minutes and serve with lemon wedges and parsley on top. Moreover, it is advisable that you can read through the blog that lists some of the unexpected things that you can fry for better understanding.
While seafood snack recipes have been gaining popularity with air fryers, we do have an exciting list of chicken air fryer recipes as well. You can take a look at them while experimenting with them.
Now that you know about some of the best recipes you can cook with an air fryer, we strongly advise you to check out the ways so that you can clean and maintain an air fryer.
Conclusion
When it comes to seafood recipes, they require even cooking which is tough to obtain in appliances like grills and microwave ovens. This is because seafood comes with the risk of being easily overcooked. Thus, maintaining an optimum temperature in a gas grill is tough. However, with air fryers that is not the case. Once you preheat them to the required temperature, they finely cook any dish to a perfect finish. Thus, air fryer seafood recipes are tender and flavor-packed dishes that you would crave every time. Therefore, if you are a seafood lover, bringing an air fryer home is worth every penny. Moreover, to help you become familiar with air fryers, BestViewsReviews have taken the liberty to list down some helpful air fryer tips. They are intended to make your experience better.
Stay up to date
Want to be the first one to know about the latest product reviews, subscribe now.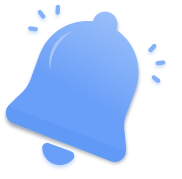 ---