When we talk about deep fryers vs. air fryers, we know that it's a conflict that has been doing the rounds ever since the inception of air fryers. Although air fryers deliver delectable dishes as close to fried foods as possible, some of us find it hard to let go of the authentic deep-fried foods. However, the side effects of continuously gorging on fried foods are undoubtedly higher and harmful for the body, something air fried food doesn't even come close to. Deep frying requires you to cook your food repeatedly while submerging it in the oil. This gives rise to a lot of health concerns like high cholesterol, BP, and other chronic diseases, not to forget the dangerous trans fats.
With air fryers, you can enjoy the same taste as deep-fried foods but with very little oil or guilt. Air fried foods cut back on the oil content by a whopping 80%. Imagine the amount of favor you will do your body by cutting back on the oil and grease by just consuming food purely based on their flavor. Even if you are not a proud owner yet, and looking to purchase this appliance then there are certain factors that you should consider before buying.
How do Deep Fryers Work?
Deep fryers work on the principle of submerging the food completely in the oil and frying it rapidly to a crisp form. It consists of a cooking chamber that holds the hot pil. A gauge pan holds the food and dips it inside the oil in the cooking chamber. Although the food comes out crispy like our very favorite french fries, the absorbtion of high amount of oil by the food is harmful for our body. Theferore, the overall process of deep frying is quite unhealthy.
How do Air Fryers Work?
Air fryers like Ninja Air Fryer work on the mechanism of convection and circulation of hot air around the food that bakes the food at high temperatures. This gives a crisp exterior and tender insides resembling deep-fried foods. The airflow, on the whole, resembles the deep-frying method, except it is done without oil. With an air fryer, you can roast and bake your dishes. Using an air fryer is extremely easy and resembles the principles of baking. However, there are subtle differences between the two that makes air frying better than baking.
What's the Difference?
The major difference when it comes to deep fryers vs. air fryers is the amount of oil used in deep fryers. With deep fryers, you need enough oil to submerge your food. On the other hand, air fryers require little or no oil. This makes them a very healthy option.
Deep fryers are good only for frying food items. However, an air fryer can bake and cook all types of dishes. Considering the amount of oil used in air fryers, cleaning them also becomes very convenient as compared to deep fryers.
Deep-Fried Food vs Air Fried Food: Which is Healthier?
The answer to this question is always air fried food. Deep fryers like T-fal Deep Fryer with Basket, Stainless Steel use an excessive amount of oil and the overall dish is full of fats. With an air fryer like COSORI 5.8QT Electric Hot Oven, you can do without oil and enjoy the crisp taste without any extra effort. An air fryer also lets you bake healthy goods. Famous for the low caloric count, food cooked in air fryers like Ultrean 4.2 Quart (4 Liter) Electric Hot Air Fryers are 70% lower in fat content, 
Conclusion
Fried foods had never left our minds or tastes. But with increasingly hectic lifestyles, consuming deep-fried foods had started to threaten our health. That is why the focus shifted from deep-fried foods to air fried foods. This way we could still gorge on our favorite fried foods but with an ease of mind and health.
Now that you have read about know the difference between the deep and air fryers, it is strongly recommended that you read through the guide that helps you understand more about Air Fryers and lists the reasons for you to get an appropriate one.
An air fryer or gas grills at the end promotes a healthier style of living, something that we all are keen to have. Be it vegan or keto dishes, you can whip anything in your air fryer. You can check out the best air fryers available in the market today and make a wise decision to keep your eating habits in check. Bestviewsreviews reviews and recommends air fryers based on their quality, durability, and performance.
Stay up to date
Want to be the first one to know about the latest product reviews, subscribe now.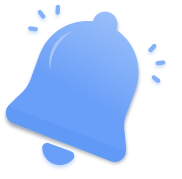 ---