For android users, Samsung smartwatches have been a classic choice. From the Galaxy watch 3 to the Galaxy watch active, the developments have been significant. With competitors like Fitbit, Versa, and Garmin, the smart watch market is diverse with a wide array of products offered by every brand. Thus, a user might get overwhelmed while making the final choice. In this blog, we'll help you draw a solid comparison between the Samsung smart watches so that you can buy the best smartwatch for yourself!
List of Best Samsung Smartwatches 2020
These watches listed below are some of the best-sellers from Samsung, when it comes to smartwatches. However, just knowing your choices is not enough. Knowing about the smartwatch like its benefits and worth is also important. Therefore, take a read through our blog on whether smartwatches are worth the investment or not.
Samsung Galaxy Smart Watch 3
Available from $399, this Samsung Galaxy Watch 3 provides a substantial upgrade. The powerful technology fused with customizable designs makes it a beautiful addition to your wrist. With advanced health monitoring, the watch comes in two sizes of 41 and 45mm.
The super AMOLED display with powerful tracking makes it an amazing buy. With GPS, heart rate, workout detections, ECG, blood oxygen readings, stress monitoring, this watch also detects falls. The list of features is endless and surely adds great convenience to your daily life.
Samsung Galaxy Watch Active 2
Available for $279, this Samsung Galaxy Watch Active 2 comes with a built-in sensor, heart rate monitor, fitness tracker, and other mindfulness features including a super AMOLED display. With the 40 and 44mm sizes, it has a 1.2-inch display as compared to the 1.4-inch display of Galaxy watch 3.
The Tizen OS allows you to connect it with both android and non-android OS. With all these features and much more, this variant is undoubtedly one of the best Samsung smart watches available today.
Samsung Galaxy Watch Fit (Silver)
Available for $199, this Samsung Galaxy Fit Smartwatch has a 40mm size with 1.1inch AMOLED display. In this watch, you get the features of heart rate monitoring, GPS, water-resistance and the same Tizen OS.
The watch is surely getting old but is still a solid buy for people on a budget.
Samsung Galaxy Watch
With the 42 and 46mm options, water resistance, GPS, and heart rate sensors, this Samsung Galaxy Smartwatch (46 mm), is an excellent choice. The battery backup lasts for two days and is an excellent deal and precursor to the Galaxy Watch 3.
Moreover, it is easily compatible with Bluetooth earbuds that offers excellent audio quality.
Samsung Gear Fit2 Pro
Available for $59, this Samsung Fit 2 Pro Smartwatch is waterproof and has a vibrant and bright display. You can swim and also track your fitness activity while wearing this watch. With GPS and GLONASS support, this one has many preloaded apps for user's convenience.
Samsung Galaxy Watch Active
Available for a higher price or $168, this Galaxy smartwatch comes equipped with pedometer, fitness tracker and other advanced features. The slim design comes with a 1.1 inch AMOLED display and is perfect for maintaining a healthy lifestyle.
Equipped for tracking a variety of fitness activities with 6 exercise modes, a sleep monitoring feature, and a durable built, this Galaxy waterproof smartwatch is a worthy investment. Additionally, its single charge lasts up to a week and this watch is perfect for your workout regime.
Key Takeaway
We hope our guide will help you understand the difference between all the Samsung smartwatches available in the market today. It is recommended to consider a few factors before buying a smartwatch like brand, features, size, function etc. We hope all your doubts get cleared and you buy the best wrist companion! Head over to Bestviewsreviews.com to check out the best smartwatches of 2020. Don't forget to take a look, before you get hooked. Happy shopping!
Stay up to date
Want to be the first one to know about the latest product reviews, subscribe now.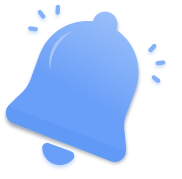 ---