There are few exercises that allow you to sit comfortably and listen to music while breaking a sweat. Cycling is one of the best forms of cardio and recumbent exercise bikes helps you achieve your cardio goals easily. Although recumbent bikes may seem easy, their high resistance settings and efforts make them one of the effective and high-intensity workouts.
This blog will tell you everything you should know about recumbent bikes along with the best ones among them. The idea is to highlight all the important aspects of these bikes, so you can purchase the right one, in case you are looking to buy one. we also have a blog where we list down our reasons why you should own an exercise bike.
What are Recumbent Exercise Bikes?
Recumbent exercise bikes differ from standard exercise bikes. Their seat is close to the ground and they come with a sturdy back support. They are comfortable, durable, and flexible to use, thus making them popular among millennials and elderly people. Recumbent bikes are good for arthritis and other health ailments like stiff joints, leg pain, obesity, etc.
How Do Recumbent Bikes Work?
The recumbent bike works by offering the user a large area to sit on while the seat rests in a reclining position. Most recumbent exercise bikes feature an aerodynamic advantage to the user, resulting in more effectiveness and comfort. It consists of a reclined seat, forward placed legs and a hand bar on the sides to hold on for support and speed.
The Best Recumbent Bikes of 2021?
Marcy Recumbent Exercise Bike with Resistance ME-709
This efficient Marcy's recumbent exercise bikes offers 8 magnetic resistance levels and sturdy built of steel. With an easy step through design, functional LED screen, efficient odometer, and comfortable usage, this exercise bike is a must-buy for your homes.
Vanswe Recumbent Exercise Bike 
The lightweight but sturdy Vanswe Recumbent Exercise Bike weighs around 380 Lbs. and comes with 16 levels of resistance for intense core and cardio workout. It also features an efficient 16-levels magnetic tension control system, reclined and comfortable seat, and many smart features like Bluetooth, LCD computer screen etc. and a super comfortable built.
Nautilus R614 Recumbent Bike
This contemporary recumbent exercise bike is all about advanced features and a comfortable ride. Equipped with 22 programs, 20 levels of resistance, in console speakers, functional display, USB charging port and an adjustable fan for extreme comfort.
Schwinn Recumbent Bike Series
Schwinn is a brand that produces an excellent quality of recumbent exercise bikes. This Schwinn Recumbent Bike Series comes with 20 levels of resistance, quick start, quiet operation, dual track functional LED's and 22 preset workouts. With these features, this exercise bike is great for beginners.
Pooboo Recumbent Exercise Bikes
This super comfortable recumbent exercise bike comes with 8 Levels of silent magnetic resistance, comfortable and adjustable seat, ergonomic design and digital monitoring screen. This bike is great for both beginners and experts and offers a seamless experience while working out on them.
Marcy Magnetic Recumbent Exercise Bike
This sturdy recumbent exercise bike comes with premium steel construction and is great for people who are serious about their workouts. Featuring 8 levels of resistance, Hi-tech LCD monitor, adjustable seat and back length and ergonomic handles, this exercise bike is certainly a must-have for exercise geeks.
Benefits of Recumbent Exercise Bikes
Convenient for Back
Recumbent bikes come with comfortable back rests, that makes exercising easy. People with lower back pain and slip discs can easily exercise on a recumbent bike, because of their this feature.
Easier on the Joints
Recumbent bikes are great for people with arthritis and joint pains. The knee and ankle are well-protected because of the reclined position. With such exercise bikes, you don't put the entire weight on your legs while pedaling. This offers relief to the joints.
Great for an all-Round Fitness
Recumbent exercise bikes are great for people of all age groups. This bike does not give any stress to anybody part. Besides, they are quite popular among people for cardio and core intensity workouts because of their many resistance levels.
Handsfree
Upright bikes demand hands on the bar throughout the exercise regime. The comfortable seating and structure of the recumbent exercise bike allow you to remain hands free and multi-task like browsing through phone, watching TV or even reading a book.
Muscle Strengthening
Recumbent exercise bikes, offer muscle strengthening, especially for lower legs and calf. They are good for glutes, calf, legs, hips and even lower tummy. They offer an all round workout and strengthens the muscles.
Recumbent Bikes: Buying Guide
Height and Weight
It is important to check the height and weight of the recumbent bike before the purchase. Many models today, come with adjustable seats and are perfect for a person of any height. Also, make sure to go for exercise bikes that are lightweight and easy to move around. This will allow you to change and set up the exercise bike as per your preference.
Adjustability
Go for recumbent exercise bikes that come with adjustable seats (front and back), adjustable foot cages and adjustable handle bar. Having a flexible bike allows you to exercise comfortably without tiring you for a longer time.
Resistance
The more the resistance, the better you can challenge yourself. Go for a bike that offers a heavier flywheel. Flywheels handle stability, and the heavier ones offer more stability and better durability. Newer models of recumbent bikes use magnetic tension resistance to increase the work-out levels. Thus, choose wisely before purchasing.
Monitor Display
Monitors in recumbent bikes are of many types. Some are simple, some are digital while others come loaded with advanced features like LED screen, Bluetooth technology, etc. It is up to your preference which one you want to go for.
Conclusion
Recumbent bikes are one of the handy pieces of equipment that you can get home to be in shape. They are simple, sturdy, flexible and durable. With this blog, I am certain that now you understand recumbent exercise bikes well. For more buying options like treadmills and exercise balls, head over to Bestviewsreviews.com. We review and recommend the best only based on quality, performance and popularity.
Stay up to date
Want to be the first one to know about the latest product reviews, subscribe now.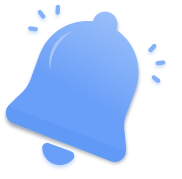 ---