An exercise bike is a stationary bicycle that helps you perform various exercises and workouts. This bike is installed indoors and comprises different resistance mechanisms to intensify your workout sessions. The resistance levels, in most exercise bikes, are adjustable. An exercise bike feature handlebar, smooth-running pedals, and a frame that keeps the rider inclined towards the front.
There are different types of exercise bikes available. Some models include a fan-based resistance mechanism, while others use a magnet or friction mechanism. Having a good exercise bike at home has various benefits. You can stay in shape and work out anytime.
This blog highlights why you should buy an exercise bike. Read our blog to know the benefits of exercise bikes and an informative buying guide.
Why Should You Buy An Exercise Bike?
There are countless benefits to having an exercise bike. We have listed a few of them, below.
Cardio Fitness 
The intense spinning session is an ideal way to kick-start your cardio fitness regime. An exercise bike allows you to alternate between the intensities. It gives you sufficient time for recovery. It also gives you all the benefits of high-intensity interval training (HIIT). Increasing the spin speed of your bike can increase the intensity of your workout.
Improved Strength 
All exercise bikes come with different levels of resistance. They simulate the efforts of cycling on a hilly path. You can alter the time and steepness according to your comfort. High resistance develops the core and back strength, while low resistance sprinting improves the strength of your calves and thighs.
Weight Loss
The combination of cardio and strength workouts helps you burn calories efficiently. A forty-minute intense session can help you burn as many as 600 calories. It helps you lose weight easily, even if you have a tight schedule. 
Joint Mobility 
Exercise bikes offer a low-impact workout option that is good for the mobility of your joints. Spinning helps reduce inflammation. The correct form while cycling can improve your joint stability. 
Affordable Option 
Exercise bikes are generally available for a hundred dollars. They make a simple and convenient replacement for the high-cost gear. If you're on a budget, you can go with simple exercise bikes. They are an ideal option for beginners.
Comfort 
The convenience of exercise bikes differs with different models and features. Most exercise bikes offer a comfortable experience with adjustable intensity levels. Stationary bikes are also safe to use, but you should still follow the provided instructions. 
Are 30 Minutes On Exercise Bike Enough?
The answer is yes. A 30-minute exercise is efficient than a 60-minute exercise. A 60-minute exercise burns relatively less weight, while a 30-minute exercise can help you burn up to 300 calories.
Buy Best Exercise Bikes
Lanos Folding Exercise Bike
This Lanos Folding Exercise Bike is built with a magnetic resistance mechanism with 10 adjustable levels. It features a comfortable upright position that is perfect for a lower body workout. This is a foldable exercise bike that can fit into compact spaces and corners. The bike weighs 300 pounds and has a height of 55.5 inches.
RELIFE REBUILD YOUR LIFE Exercise Bike
The RELIFE REBUILD YOUR LIFE Exercise Bike is the best cardio fitness machine with a comfortable upright structure. It is made of sturdy, heavy-duty steel material for offering high durability and stability. This bike has an ergonomic body design with 8 levels of height adjustment. It weighs 69.45 LBS and can handle up to 440 LBS of weight.
BCAN Folding Exercise Bike
BCAN Folding Exercise Bike is a triangular structured exercise bike that is made of high-quality, commercial-grade steel. This bike is foldable and has a total weight capacity of 330Lbs. It equips an advanced hyper-quiet magnetic drive system with 8 levels of resistance. The seat dimensions are large and feature 7 levels of height adjustment.
Sunny Health & Fitness SF-B1714 Cycling Bike
The Sunny Health & Fitness SF-B1714 Cycling Bike comes with a high weight handling capacity and uses magnet resistance for providing the right workout intensity. It runs on a belt drive system that is convenient and perfect for all age groups. The package includes a user manual and some important complementary tools.
YOSUDA Indoor Cycling Bike
This YOSUDA Indoor Cycling Bike comes with an external mount to keep iPad and smartphone. It allows you to listen to your favorite music while exercising. The bike consists of a 35lbs flywheel and sturdy frame that operates on a belt-driven system. It measures 40.16 x 21.65 x 46.06 inches and weighs 35 pounds.
Cyclace Stationary Bike
The Cyclace Stationary Bike comes with a seat adjustment feature that makes it an ideal choice for people with 5.1-6.5ft height. It has a 2-way adjustable non-slip handlebar and attached wheels for easy maneuverability. This bike has a maximum weight handling capacity of 330 pounds.
Conclusion
An exercise bike is the perfect fitness option because of its comfort and simplicity. It is great at offering upper body stretch and relief to the lower back. Another great option for lower back exercise is exercise balls. They strengthen your back and core and offer you a firmer body.
BestViewsReviews ranks and rates hundreds of exercise bikes based on design, noise level, and convenience.
Stay up to date
Want to be the first one to know about the latest product reviews, subscribe now.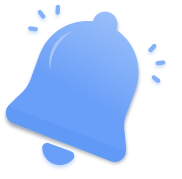 ---