Using exercise bikes for weight loss is an effective way of shedding those extra pounds. It helps you in toning your leg muscles and making you shed all that unwanted fat. Exercise bikes are a good form of cardio and a safer alternative to many exercise equipment. It strengthens the lower body and improves your core. Many people combine Augmented Reality glasses with exercise bike sessions to get the realistic feel of cycling. Let us understand a bit more about exercise bikes.
How to Use Exercise Bikes for Weight Loss?
Consuming the appropriate level of calories and burning double of them results in better metabolism and weight loss. To get rid of the extra calories, practising stationary bikes is a great option. An exercise bike burns about 290 calories in 30 minutes.
Many models come with adjustable speed options and various workouts to choose from. When you are training at high intensity, you lose out on calories and build strength in the body. Browse through the leading stationary bikes list on BestViewsReviews. We review and recommend them based on color range, effectiveness, and build quality. There are many other benefits of using an exercise bike. Read our blog to know about them.
Sit on the exercise bike and adjust the seat. The toes should touch the pedal, but it shouldn't be too comfortable. This way, you can pick up speed without getting tired
Start pedaling at a low intensity for 5 - 7 minutes
Increase your pace to medium power and pedal for 3-4 minutes
Pick the pace to high intensity and pedal for about 1-3 minutes
Alternate between medium and high for about 20 minutes
Decrease your speed to low intensity for 5 - 7 minutes
Is 30 Minutes a Day on Exercise Bikes Enough?
An exercise bike is an ideal way to burn calories if you're trying to lose weight. A 30-minute ride on a stationary bike burns around 200 to 300 calories. If you can achieve this by your third week, then you will see results. For people with stubborn body muscles, increasing your time gradually to 45 minutes will show results. Experts suggest indoor cycling for at least 3 -4 days a week. Some light exercise should follow during the rest of the week.
You can play with the time by hearing some music. If you wish to see faster results, tweak your usual workout by introducing interval training. Peddle fast for a minute and then go slow for another. Repeat such sets to make exercise on your indoor bike efficient and fun.
Buy the Best Exercise Bikes
Lanos Folding Exercise Bike
The Lanos Folding Exercise Bike with 10-level adjustable magnetic resistance is ideal for home use. The seat is adjustable from 17.7" to 19.7". It's suitable for men, women, and seniors. It also has an adjustable handlebar and water bottle holder. The bike folds for easy storage and is flexible in four different positions. The LCD shows how many calories your body burns and how many miles have been traveled.
FaaFuu Exercise Bike - Indoor Cycling Bike for Home Gym
The FaaFuu Exercise Bike is a great exercise bike for home, apartment, dorm room, or office. This indoor exercise bike helps you shed pounds, improve your health, and give you a lean and toned body. This is an indoor workout bike and is comfortable to ride and use. It has no impact on your joints and knees. It is ideal for those who suffer from bad knees, back pain, or knee arthritis. This is low-impact workout equipment that is safe for users of all ages.
BCAN Folding Exercise Bike
The BCAN Folding Exercise Bike foldable exercise bike has a nice and attractive design that folds easily. It is lightweight and you can take it with you around. It offers convenient storage and offer quick fold or unfold. There is a magnetic resistance system that is built into the exercise bike. Changing any of the moving parts to alter the amount of resistance is not advisable. You have to pedal to make the bike move forward while picking up the speed you want. There is a pulse monitor that shows your heart rate. The seat is very comfortable so you can work out for a long time.
HARISON Stationary Upright Exercise Bike
The Harison Exercise Bike is the perfect choice for your home workout. It features a solid steel frame construction with built-in transportation wheels for easy moving, a large LCD that shows the current speed, time, distance, calories, pulse, and 14 levels of magnetic resistance. The seat and handlebars are adjustable, and for legs, it has large, high-density pedal straps.
YOSUDA Indoor Cycling Bike Stationary
The YODA Indoor Bike is the ideal bike for any exercise enthusiast. It offers quality, performance, and features at an affordable price. The YODA Bike is an elite indoor bike with a simple design. It is perfect for the budget-conscious consumer who is looking for the highest quality at the lowest cost. The bike is constructed of heavy-duty solid steel and is reliable and stable. It makes you feel comfortable and natural. This way, riders can exercise for extended periods without any strain or discomfort. The bike comes with a water bottle holder on the right side of the handlebars while a holder on the left for your iPad.
Verdict
Investing in an exercise bike for weight loss is a great way to get back in shape. A good exercise bike will not just make you lose weight but also improve your health. It will help in toning your legs and improving your posture. Comfortable bikes for ample support to your lower body and support your back.
We have dedicated blog for the top-ranking exercise bikes that contain a list of branded, sturdy and reliable products. Browse though to know your options. BestViewsReviews rates and ranks hundreds of exercise bikes based on design, noise level, convenience and build quality.
Stay up to date
Want to be the first one to know about the latest product reviews, subscribe now.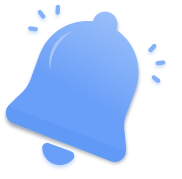 ---