Kitchen utensil sets are quintessential tools that are your best friends in your kitchen. They comprise all kinds of cookware and serveware along with all the tools that accompany them. The kitchen utensil sets fundamentally include everything from a spoon to a pan and everything in between. Gone are those days when such utensils sets were available only in stainless steel, iron, and copper.
Nowadays, you will find trendy and intricately done kitchen utensil sets in enamelware, aluminium, clay, and even glass. These have won the hearts of many urban families as they look classy and elegant. Possessing beautiful serveware also encourages many people to cook at home and experiment with various types of dishes and utensils. Another trend that has been catching on is the videos that showcase elegant cookware and utensils. This has encouraged people to explore their cooking with various kitchen tools thus, reducing the practice of ordering in.
Kitchen Utensil Sets: Materials
In terms of material, the best kitchen utensil sets are those that are versatile, require less oil while cooking, and cleaning them is also not a chore. Kitchen utensil sets in stainless steel are most popular as they don't rust, food rarely gets stuck to the bottom and the taste comes out better. However, iron kitchen utensils sets are also equally popular for their provided ease of cooking.
The newest trend is of silicone kitchen utensils like ladles and spatulas, that exhibit high tolerance towards heat. They don't chip or melt when exposed to high heat, come in bright beautiful colors and hence making them the new fad.
Now let's take a look at some of the must-have kitchen gadgets, that will not only make your life in the kitchen comfortable but, also save an enormous amount of time and effort.
Must-Have Kitchen Gadgets/Tools:
Food Processor
Be it mixing, slicing, or blending, a food processor is your go-to gadget. Once you start using it, you'll realize that there is no need to purchase store-bought materials like pre-sliced garlic, cheese, or hummus! With a food processor like Braun 12-Cup Food Processor, everything can be prepared from scratch right in your kitchen.
Slow Cooker
They say slow cooking is the best cooking as it brings out the best of flavor. But who has the time? Well, with a slow cooker like Elite Gourmet Rice Cooker, you can put in the food and forget all about it. Such appliances slow cooks the food to its perfection and delivers flavor-packed food. Its auto-cut technology shuts down the machine once the cooking run-time is completed. If you are someone who loves enjoying fish and meat, this gadget is a must. another appliance that can offer you the same aroma as a slow cooker is a dutch oven. It slow-cooks the food in its deep bottom pot resulting in flavourful and wholesome food.
Rice Cooker
This is technically a newer appliance and is a blessing for those who have a large family to feed. If your burners or induction is busy, you don't have to wait for your rice and veggies to cook. Jut put them in the rice cooker like Zojirushi Cup Neuro Fuzzy Rice Cooker and the result will be perfectly cooked rice and boiled veggies.
Juicer
Who doesn't like having fresh juice in the morning? Having a juicer is a boon as you can now have a healthy lifestyle you have been forever craving for. With a juicer like Pohl+Schmitt Deco-Line Juicer present in your house, you don't have to pay big bucks to have that seasonal fruit juice that you love so much.
Blender
When we talk about the juicer, how can the blender be far away? If you are a juice person, you must be adoring smoothies. With a blender like Tenswall Portable Blender in your kitchen, you can experiment with smoothies, exciting cocktails, and even your own sorbets.
Grater
Grate cheese for that dip, or cucumber for your salad, graters will never disappoint you. Gadgets like Deiss Pro Citrus Gester & Cheese Grater is a life-saving essential and comes handy in more situations than you can imagine.
Woks
Remember how much you love having Chinese but that taste can never come out the same if cooked at home. With a wok, that problem is gone. A wok like the Pre-season carbon steel pan is one of the most versatile pans with a  round bottom that helps in sprucing up many kinds of food like Chinese and boiled veggies to go with it.
These are just the primary kitchen tools and gadgets that should adorn every modern kitchen today. They are not only convenient but also comes at an affordable cost.
Must-Have Kitchen Utensil Sets
Knives
You can't even imagine a fully functional kitchen without a knife. This tool is like the basic tool of any household. Although people love to have a whole block of knives in their kitchen, investing in a knife set will give you different blades to try on different foods. The main three that should be focussed on are serrated knife, paring knife, and chef's knife. Go for stainless steel knife sets like Mad Shark Steak Knives rather than a ceramic or enamelled knife as they last for many years.
Cutting Boards
Cutting boards form the base of cutting vegetables evenly and can be used for many purposes. You want to dice the onions, or splatter the garlic or even trying to experiment with dip designs, a cutting board is a life-saver. Having a chopping board like Gorilla Grip original cutting board set will let you keep your chopped-up ingredients separate, and make cooking an aesthetically pleasing activity.
Bowls
Any basic kitchen should have three bowls of three different sizes. And if those bowls come with lids, it is even better. It is better to use stainless steel bowls as they don't react with any kind of food easily and creates even heating or cooling process. Ceramic bowls like Dowan Bowls are also of great quality and safe to serve and store.
Measuring Spoons & Cups
Measuring spoons and cups plays a very important role in perfecting any dish as to make a perfect restaurant-quality dish, ingredients should be in accurate quantities. If you bake on the reg, a measuring cup & spoons set will be a god-send for you.
Non-Stick Kitchen Utensil Sets
If you are a new cook, always start with non-stick cooking utensils such as T fal B004SC63 Ultimate Hard Anodized cookware sets. They not only will prevent the food from sticking to the bottom but also requires less oil for cooking. The best part, it will keep the confidence levels of a beginner high, if they are having not a great day in the kitchen. So having a non-stick utensil set is probably a good idea.
Pro Tip: Never use any other ladle on non-stick apart from rubber or silicone or wood. Anything apart from these may damage the non-stick lining & thus your cooking pot or pan.
Other Kitchen Utensil Sets
Stainless steel kitchen utensils in the form of pans, skillets, and ladles are used as they are durable and easy to clean. With newer forms replacing the majority of older utensils, stainless steel kitchen utensils continue to reign the kitchen.
Conclusion
Kitchen utensils or kitchen essentials is a broad term that includes many categories. With new types and forms of kitchen utensils developed every day, always go for the ones that make your life convenient. Good kitchen utensil sets will help you to be creative in the kitchen. Rather than investing in separate utensils individually, you can just buy a kitchen utensil set. This way, they will always match so you'll never fumble for finding matching sets & you'll be able to cook & serve with pride.
The list of kitchen utensils is endless but with your requirements finding the right kind of kitchen utensils shouldn't be difficult. Bestviewsreviews.com recommends and reviews some of the best kitchen utensil sets, known for their performance and durability.
Happy shopping to you!
Stay up to date
Want to be the first one to know about the latest product reviews, subscribe now.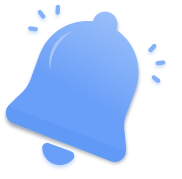 ---