Gaming is all about performance, and for that, gamers will need the best gaming laptop. To win first-person shooters and racers, you should play at lightning-fast speed. Besides, third-party device makers are constantly churning out new gaming laptops that can play games. Therefore, to help you understand gaming laptops better, we will details some basics first, followed by a list of powerful gaming laptops that perform excellently and deliver efficiently.
How Gaming Laptops Differ from Generic Laptops?
Unique Design and Build Quality
Gaming notebooks stand out visually thanks to their trendy designs. A gaming laptop's visual appeal is one of its key selling points. With their stealth aircraft-inspired looks and multi-zone LED lighting systems, Alienware notebooks are perhaps well-known for their design. However, other gaming notebooks, such as Origin PC, Sager, Eurocom, and AVADirect, have professional looks with sleek, defined lines and muted colors.
Audio and Speakers
Immersive audio is an important part of gaming. Without good audio, gamers will lack interest, and games will lack appeal. Thus, audio solutions from well-known brands are common in gaming notebooks like JBL speakers, Klipsch, and Harman/Kardon.
Are Gaming Laptops Better than Gaming PCs?
There are a few things to consider when deciding between a gaming laptop and a gaming desktop. First, a gaming desktop is larger and more customizable than a gaming laptop. Both are excellent choices, but they each have their own set of advantages and disadvantages.
Customization
You can easily customize Gaming desktops both in appearance and functions. However, only some parts of gaming laptops are customizable. For example, customizable LED lighting, multiple zones and a wide range of colors are common in gaming laptops. However, the gaming desktop user experience tends to be more personal and satisfying.
Performance
Gaming laptops are powerful and efficient. Although, compared to laptops, desktops have a performance advantage. That is because they do not have issues such as low battery and overheating, unlike laptops.
Portability
The portability of a gaming laptop is its primary advantage. Most of the gaming laptops are compact, lightweight and sleek, allowing you to carry them along. However, with desktops, portability is inconvenient. 
Hardware Updates
Gaming laptops are significantly difficult to upgrade due to their compact design. Although you may upgrade your RAM or storage on some laptops, upgrading your CPU or GPU is seldom a viable option for the average user. When buying a laptop, keep this factor in mind.
Gaming Laptops Vs. PCs: Verdict
A gaming laptop is far more practical if you want to save space or take your computer with you. While you won't get the same raw processing power, there are laptops for every budget. Besides, even the most expensive ones can run games at high settings. However, gaming laptops are less upgradeable and must eventually be replaced when they become obsolete in a few years. Although you can play games on either a laptop or a desktop, there's a reason why most people think of gaming PCs as desktops first.
Can Gaming Laptops Run VR?
Yes, Gaming Laptops can run VR. The best VR-ready laptops aren't cheap, especially when you consider the Alienware m17 R4 at the top of our list. It smashed every test we put in front of it efficiently. All thanks go to the Intel Core i9 processor and one of Nvidia's superpowered RTX GPUs. However, It might put a significant dent in your bank account.
Gaming Laptop Shopping: Tips and Basics
So, which laptop should you choose? With many new laptops popping up online, it's hard to sift through all the choices. Thus, we have compiled a list of the best gaming laptops we believe to be the best so far in 2021. If you're looking for the absolute gaming laptop, you have to browse our list before investing in one. We've created this laptop guide with the help of thousands of user reviews and performance. This list should help you find the right laptop if you decide to invest.
The top of our list includes a few surprises you might find interesting. Whether you're at home, on the road, or in a college classroom, laptops are the best tool for working in any setting. While standalone tablets and smartphones are always popular, most people understand laptops are better for typing, crunching videos and gaming.
Amazon: Top Gaming Laptop Performers 2021
CyberpowerPC Tracer IV Slim 15.6" Gaming Notebook
The CyberpowerPC Tracer IV is one of the best gaming laptops available today. This slim gaming laptop is perfect for users who want a full-fledged gaming PC experience. In addition, it is an ideal choice if you don't have space or a budget for a powerful laptop.
This laptop has sufficient hardware and software capacity to run many of the popular PC games. Moreover, it also has Nvidia RTX 2060 video card with 6GB of RAM to run the game. Additionally, it has 500GB of storage for your games and media. Furthermore, CyberpowerPC has also included a powerful Intel i5 for better performance.
New_Dell G7 15.6" UHD (3840x2160) OLED 60Hz 400-Nits Gaming Laptop
The New_Dell G7 15.6" UHD (3840x2160) gaming Laptop combines the latest technology with a thin, sleek design. With Intel's 8th Generation Core processors, this gaming laptop improves on its predecessor in every way. It features a new thermal design, keyboard layout and offers a significant boost in performance. Therefore, this puts it on the list of best gaming laptop performers for 2021.
Acer Predator Helios 300 Gaming Laptop
Predator Helios 300 gaming laptop is the ultimate laptop for gaming enthusiasts who want top-notch performance in a portable package. It features the latest 10-Series Intel® Core™ i7 processor and NVIDIA® GeForce RTX™ graphics. Besides, this powerful gaming laptop comes in a sleek and trendy design, making it popular among the Millenials. Moreover, it also features a high-performance thermal system for maximum cooling, making it an efficient gadget. 
The Lifespan of Gaming Laptops
Most gaming laptops have a three-year average lifespan, but you can expect them to last at least five years with proper care and maintenance. However, some components, such as the CPU and GPU, will become obsolete after about 4-years, while others, such as the battery and fans, may require replacement.
Acer Nitro 5 Gaming Laptop
Experience powerful gaming performance and stunning visuals with the Acer Nitro 5 Gaming Laptop. Equipped with a 9th Gen Intel Core i7 processor, 16GB of DDR4 RAM, and a GeForce RTX 2060 graphics card, Nitro 5 is the ultimate weapon in your gaming arsenal. Featuring a 15.6" Full HD IPS 144Hz display, it's ready for high-definition gaming. Stay assured that it won't let you down when it's time to kick back in the game or watch a movie.
This laptop is packed with a 7th Gen Intel Core i7 processor for better performance. In addition, it also features NVIDIA GeForce RTX 2060 graphics, 15.6" Full HD IPS 144Hz display, 16GB DDR4 memory, 256GB of PCIe NVMe SSD storage and much more.
Asus TUF FX505DT 15.6-inch FHD Gaming Laptop
The Asus TUF Gaming FX505 is the ultimate portable gaming machine. It combines high-performance hardware and an aggressive thermal design to deliver a laptop that simply never overheats. Moreover, with this laptop, you can get the power to play games at a frame rate of 60 FPS on full HD.
The 8th Gen AMD Quad-Core processor and 16GB of RAM will take care of everything else so that you can focus on the game. It also features a 15-inch Full HD display with a 144Hz refresh rate, which is great for gamers. In addition, this laptop has a 512GB solid-state drive (SSD), which enhances the speed, and a large 2TB hard drive for storing all your favorite games and videos.
Lenovo - IdeaPad L340 15 Gaming Laptop
This laptop is thin, powerful and ready for your next adventure, with plenty of power to run all your favorite games and tools. The thin-bezel display with vivid visuals and immersive sound lets you experience your games and media like never before. Additionally, the full-size keyboard has a numeric keypad to help you get the job done.
This laptop comes with a 15.6" FHD display powered by a 2.5 GHz Intel Core i5-8300H processor and 16GB of memory. In addition, it comes with NVIDIA GeForce GTX 1650 graphics card and a 256GB M.2 SSD. The gaming laptop also has a fingerprint reader and is powered by a 54 Whr battery, making it great for gamers.
HP - Pavilion 15.6" Gaming Laptop
Nothing will stand between you and victory when you're armed with this HP gaming laptop featuring a powerful AMD processor, discrete graphics, and ultra-responsive performance. An HD webcam with an LED camera, an HD display, a full-size keyboard and the latest AMD processor makes this laptop the most sought-after gadget. Besides, this gaming laptop also features Windows 10, AMD Radon™, and an excellent graphic card that deliver stunning visuals
Amazon: Top Budget Gaming Laptop Performers
Asus TUF Gaming A15 (TUF506IU-ES74)
ASUS TUF Gaming A15 (TUF506IU-ES74) is focused on giving users a powerful gaming experience. Packed with the latest-generation AMD Ryzen 7 processor, the TUF Gaming A15 can handle any game thrown at it. The AMD Radeon RX 560's discrete graphics card with up to 4GB of GDDR5 VRAM provides excellent visual performance.
The TUF Gaming FX504 is a powerful gaming laptop and combines superior performance and reliability with outstanding visuals. It's powered by a 7th Generation Intel Core i7 processor and a discrete NVIDIA GeForce GTX 1060 graphics card, providing great performance and energy efficiency.
Acer Nitro 5 15 2020
The Nitro 5 is a great option for gamers looking for a mid-range laptop with the power and storage to handle nearly any game out there. It has a full HD screen, a powerful processor and a solid-state drive for fast booting and loading time.
It comes with a 15.6" 1080p IPS panel and a 32GB RAM option, while the lower-spec model starts at 16GB. The higher-end model comes with a GTX 1650 graphics card and a 512GB NVMe SSD. As with the G3, the Nitro 5 has a great set of ports, with four USB ports (two USB 3.1 and two USB-C), a USB-C Thunderbolt 3 port, HDMI, headphone jack, and Ethernet. The screen is brighter than its predecessors, and the battery life stands at around 8 hours.
In a Nutshell: Gaming Laptop
Gaming laptops are one of the few areas of laptop technology that have enjoyed a relative baby boom since 2004. Gaming laptop performers have changed a lot since the days of the PS2. From the 15" full HD monsters to the sleek gaming laptops with the excellent build quality, there are many options out there these days. So, with so many gaming laptops to choose from, how can you decide which one is right for you?
Today's gaming laptops have grown from small, powerful machines to include high-end graphics cards, huge batteries, and other features to appeal to gamers. So, if you are in search of a good gaming laptop, enjoy our featured section at BestViewsReviews. We review and recommend the best only based on popularity, performance and user satisfaction.
Stay up to date
Want to be the first one to know about the latest product reviews, subscribe now.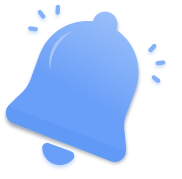 ---