In today's world of hustle and bustle, freezer-friendly foods can be a real-life savior. With busy lives and tight schedules, freezer-friendly foods can be stocked up to days for quick meal preps. A freezer can help you store a lot of food items that are generally tough to stock up.
With a freezer at home, you do not have to really worry about the available storage space. However, it's important to realize that not all food items are freezer-friendly and some foods may get damaged if stored incorrectly. In this blog, we will list down these items so that you can fill your freezer carefully. If you are looking to buy freezers, then you can also take a quick look at some of the best compact refrigerators. They are similar like freezers and act as an alternative to store extra food and beverages.
Things You Shouldn't Freeze 
Uncooked batters like waffles or pancake batter are a strict no when it comes to storing them in the freezer. Generally, items with baking soda or powder shouldn't be frozen. On the other hand, yeasted doughs are total freezer- friendly. 
Eggs or egg-based sauces should be avoided no matter how convenient it seems as they cannot be stored beyond 48 hours. 
It's also recommended to avoid soft cheese like cream cheese or sour cream and cooked pasta as they lose their elasticity and freshness. This results in hardening of their texture.
Freezer-Friendly Foods for Meal Prep 
Dairy 
Dairy products like buttermilk, freeze cream or hard cheese are freezer-friendly. However, they should only be stored if you are fine with a hard texture. Otherwise, it is best if you buy them fresh. However, cheese is a great freezer-friendly option.
Desserts 
Desserts like cheesecakes, cakes, and cookies can be prepared ahead and can be stored easily. Small doughs can be prepared and frozen to savor later. You would want to be careful with homemade chocolate as its taste can get hampered on freezing. 
Fish and Meat 
Fish, meat and frozen food items can be stocked without any worry. Just ensure that they haven't been thawed previously. Freezing fish and meat can be really helpful for easy meal prep. 
Some Other Favorites to Freeze 
If you're stockpiling for a few months, you might want to stock up on your favorite foods. Food products like soups, hummus, casseroles, and pizza dough are all freezer-friendly. This way you can easily prepare large batches of food for an impromptu party or get together too! 
Conclusion
Freezers are a great investment. Following some rules, stocking your freezer always helps in the longer run. We hope our guide will identify the items which are freezer friendly and stock up wisely. For more buying choices, head over to Bestviewsreviews.com. They review & recommend some of the best products based on their quality, performance, and durability to simplify your buying process.  
Happy shopping to you! 
Stay up to date
Want to be the first one to know about the latest product reviews, subscribe now.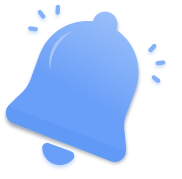 ---