Upright freezers have a space-saving design with low power consumption which makes them ideal for food storage. Uprights freezers have many advantages, the most basic one being the easy organization. The shelves allow you to separate your items and stock them up nicely. If you are planning on buying an upright freezer for yourself, we've compiled a list of the top 6 upright freezers to simplify your purchase. Read on to know more. 
Frigidaire FFFU16F2VV 
This Frigidaire freezer has a sleek design and stainless steel construction. It has a capacity of 16 cubic feet with an internal dial temperature control which provides convenience. It is equipped with bright LED lighting, a power indicator, and a door alarm. In the event of a power outage, this variant can safely store your food for 2 days. Its reversible door provides easy access.
GE FUF14DLRWW 
This GE-FUF freezer is an energy-star rated variant. It comes with an audible temperature alarm and temperature control touch panel. With a capacity of 14 cubic feet, it offers a classic white finish. With a turbo freeze option, this is one of the best buys for storing your food. 
Danby DUFM085A4WDD 
This slim Danby Freezer 8.5 cubic feet freezer comes with a long five-year warranty and uses the ergonomic R600a refrigerant. Its four shelves help in the easy organization of food. The installation process is extremely simple too. It's also equipped with a drip tray for easy defrosting. 
Whirlpool WZF56R16DW
With a capacity of 16 cubic feet, this Whirlpool Freezer comes with an icemaker and electronic temperature control. The frost-free defrost functionality aids in easy defrosting. It comes with five bins and 3 shelves for storage and can handle extreme temperatures from 0 to 11 degrees Fahrenheit. 
Whirlpool WZF79R20DW 
Boasting a capacity of 20.0 cubic feet, this comes with an ice maker and fast freeze option to help you freeze your items in a jiffy. Its features like door and temperature alarms with bright LED lighting make it a premium model. Additionally, it comes with an ice cream compartment bin and 6 shelves. This one is a great investment for large households. 
GE FUF21DLRWW 
This GE FUF upright freezer comes with a capacity of 21.3 cubic feet and has got impressive organization options. With two adjustable, two fixed shelves, four-door bins, and three storage baskets, this one is a great buy if you're looking to expand your storage extensively. This energy star rated variant also has a door look, alarm, and LED interior lighting. 
Conclusion 
Upright freezers are a great investment to stock up on food. If you easily run out of space in your current freezer, you might one to buy one with large capacity and better features. Another alternative can be the use of compact refrigerators that offers a similar compact size and thorough cooling. We hope our list will help you make a wise buying decision. 
For more buying choices, head over to Bestviewsreviews.com. They review & recommend some of the best products based on their quality, performance, and durability to simplify your buying process.  
Happy shopping to you! 
Stay up to date
Want to be the first one to know about the latest product reviews, subscribe now.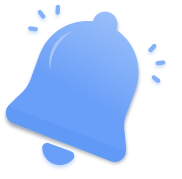 ---