An inkjet printer is a type of printer that works on inkjet printing technology. It prints digital pictures onto paper using ink droplets. The machine ejects the right amount of ink through nozzles or jets to get the required prints and texture. An Ink printer can print sharp and crisp images, matching the professional printing standards. It usually has a small-size toner as compared to laser printers, but often uses a continuous stream of ink.
This blog intends on focusing on some features of inkjet printers and the benefits you can reap by investing in a good inkjet printer. Know what to look for while investing, if you are planning to buy an inkjet printer. 
What is an Inkjet Printer Used For?
Inkjet printer is the common type of printer used in homes and offices. It is used to print colorful prints on adhesive sheets, hard vinyl substrate, or any other paper. The inkjet printer is popular in commercial printing, like printing advertisements and brochures. You can also use this printer to print college assignments, business documents, or a home shopping list.
Benefits Offered by Inkjet Printer
Affordable and Efficient 
The cost per page of an inkjet printer is less than other printers. The nozzle of the inkjet printer sprays the ink in a denser form to form an image or text. It results in less ink requirement and reduces operational costs of using the printer. To reduce your printing costs, it's important to know how the inkjet printer works.
Ink Compatibility 
Most inkjet printers allow you to use alternate options of ink cartridges without compromising on quality. This reduces your operational cost as you don't have to stick to original cartridges that come at a higher cost. 
Quality
Inkjet printers have a good name for being fast, reliable, and producing high-quality prints with crisp details. The ink-based prints of images and texts, created by the inkjet printers are often of high resolution.
Less Startup Time
An inkjet printer is a ready-to-print device. It doesn't require preheating time to prepare ink cartridges. You can start using this printer, right after turning it ON.
Compact Size
The inkjet printer is available in a compact-size design. It is lightweight and portable, making it convenient to move from one workspace to another. It can easily fit in your small size workspace.
Buy Best Inkjet Printers
Epson Workforce Pro WF-3820
The Epson Workforce Pro WF-3820 is a wireless inkjet all-in-one color printer that features print, copy, scan, and fax capabilities. It also comes with a 35-page automatic document feeder that lets you scan and copy multiple pictures or documents. It has an Ethernet port, a 2.7-inch LCD display, and a 250-sheet paper tray.
Brother MFC-J497DW
The Brother MFC-J497DW is a compact, high-quality desktop printer enhanced with features designed to deliver high-quality, professional documents, reports, and photos. It features a high-yield ink cartridge and a 100-sheet paper tray for perfect paper handling.
Canon Pixma MG2522
The Canon Pixma MG2522 is a compact, stylish, and all-in-one printer. It allows you to enjoy wireless freedom and easily print from your smartphone or tablet with the free PIXMA Printing Solutions app. The machine has a 4-Color Cartridge System that produces borderless, high-quality photos. It also automatically adjusts the resolution on the basis of the print size.
Brother MFC-J491DW
This Brother MFC-J491DW is the ideal choice for the home or small office user. It has a 20-sheet automatic document feeder and a flatbed scanner that can hold up to 8.5" x 14" documents. It can print up to 12 pages per minute in black and white and 10 colored pages per minute. The device also features an Amazon Dash Replenishment-enabled printer.
Canon TR7020 Printer
The Canon TR7020 is an all-in-one printer that can print, scan and copy. It has a 1.44" OLED display and can print from various memory cards, mobile phones, and tablets. This model comes with a built-in wireless adapter to print from mobile phones. It also includes an Auto-Duplex feature that allows you to print on both sides of the paper.
What is the Difference Between an Inkjet Printer And a Regular Printer?
The two common printers used are laser printers and inkjet printers. Inkjet printers use ink toners and nozzles to spray the right amount of ink on paper to create highly detailed prints. Laser printers operate differently. They create precise and crisp prints using laser technology. These printers include a roller, tonner, and a photoreceptor drum that revolves and contains an electrical charge.
To know more about the difference between laser and Inkjet printers, read our blog on Laser Vs. Inkjet Printers.
Conclusion 
Investing in an efficient yet affordable inkjet printer is crucial. You should not buy a printer that demands frequent repairing and maintenance. Another factor to look for while buying a good inkjet printer is the availability of spare parts. The market today has various options, and finding a good and ergonomic option is easy. If you are looking to multitask, then going for good all-in-one printers is ideal.
BestViewsReviews rates and ranks hundreds of inkjet printers based on ease of use, technical support, and print quality.
Stay up to date
Want to be the first one to know about the latest product reviews, subscribe now.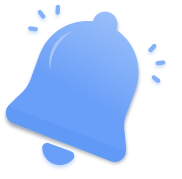 ---