This blog intends on highlighting the differences that users often find between Upright Vs. Chest Freezers. A stand-alone or upright freezer is great for stocking up ample food. The benefits are plenty if you get the right variant for your home. With several convenient features and low electricity consumption, a stand-alone freezer can keep your food organized and safe for consumption for a long time. Deciding on a variant between upright and chest freezer can be really confusing. Want to solve the dilemma and know more? Read our blog below,
Upright Vs. Chest Freezers 
An upright freezer like Danby upright freezer comes with a space-saving built. It can help you stock your food in an organized manner. Freezers usually come with the option of manual defrosting or operate on frost-free technology.
A chest freezer like Igloo chest freezer offers only manual defrosting which can be cumbersome. Manual defrosting requires you to remove and clean the frost physically. This can become an inconvenience and hectic.
On the other hand, a frost-free variant defrosts automatically. This feature requires more power and thus, upright freezers consume more electricity than chest freezers. To avoid this, you can go with energy star rated variants to cut down the electricity cost. There are many factors that you should consider before buying a freezer. Make sure to know about them before you buy.
In this conflict between upright vs. chest freezers, the upright ones are more convenient.
Pros and Cons of Chest Freezers
Pros 
As compared to upright freezers, chest freezers like Midea 7.0 cu. ft. chest freezers require less investment. As mentioned above, chest freezers are also more energy-efficient as they defrost manually. Due to their design, they offer more depth and space for storage. 
Cons 
As chest freezers offer a wide and horizontal layout, they require more space. For people with back problems, bending and rummaging inside to find the food items can be more hectic. They also do not offer automatic defrosting. 
Pros and Cons of Upright Freezers
Pros 
Owing to the vertical layout, upright freezers like Midea 3.0 cu. ft, upright freezer occupy less space and are more compact. With several shelves and baskets, you can access and organize your food in a better manner. 
Cons 
They require more investment as compared to chest freezers. Moreover, the storage of large and bulky items can become challenging because of their upright structure. 
Conclusion 
Considering the several factors listed above, in this struggle between upright vs. chest freezers, a chest freezer is a right choice for people who require a large amount of space for storage. If you are looking for upright freezers, then go take a look at some of our selective upright freezer collection. For people who have less empty space in their homes and like to organize their food in different compartments, upright freezers are the best choice. And those who are looking for more space can go with compact refrigerators. We hope our blog will help you make an easy buying decision. 
For more such buying options, head over to Bestviewsreviews.com. They review & recommend some of the best products based on their quality, performance, and durability to simplify your buying process. So don't forget to take a look, before you get hooked.
Happy shopping to you!
Stay up to date
Want to be the first one to know about the latest product reviews, subscribe now.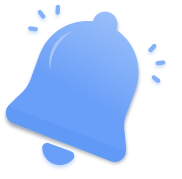 ---