Coffee is a necessity for many. If you feel a milky coffee is not enough for you, then the espresso machine is just the thing for you. The kick from the caffeine is something that people look forward to before starting their day. As a coffee lover, it can be tough to find the same taste which your favorite café offers. The variety of espresso machines available in the stores does not really make the buying process easy.
There's a lot to research and one of the major differentiating factors is if your machine is manual or automatic. We're here to make that easy for you! We're going to walk you through all the options available in the market so that you can make the best choice. You can also take a look at our featured section for more buying options on espresso machines or other types of coffee makers as well.
The Basics of an Espresso Machine
An espresso machine comes with a boiler producing enough steam for a great shot of espresso. This steam then passes the water through a bed of finely ground coffee beans and a filter producing a concentrated cup of coffee. The automatic espresso machine comes in four major categories. They are fully automatic, super-automatic, and semi-automatic, and manual. This blog intends to give you an insight into each of them. If you are more into a thick creamy cup of coffee then there are a myriad of coffee makers available today. No matter what kind of coffee you like, it is advisable to use freshly grounded coffee for the best taste. One can easily get that with the help of a coffee grinder, which is usually affordable and efficient.
Types of Espresso Machines
Fully Automatic Espresso Machine
These machines have sensitive controls that maintain all the functions. All you need to do is push the command button and your shot of espresso is ready. Machines like Nespresso by De'Longhi EN80BAE are very easy to use and have the simplest design as compared to its counterparts. You get consistent results without putting in much effort. However, these machines aren't customizable.
Super-Automatic Espresso Machine
More advanced than fully automatic variants, these are the most expensive espresso machines. They grind your beans and get your shot ready. Automatic machines like Barista Express Espresso come with a burr coffee grinder that grinds your coffee instantly producing the most flavorsome coffee. With a lot of options and features, these machines let you have control over your brew. You can even get a creamy and frothy cup cappuccino with this machine.
Semi-Automatic Espresso Machine
These machines lie somewhere between automatic and manual versions, giving you significant control over the brew. They are quite affordable as compared to the other options and are the most convenient to use. However, The user must grind and tamp their coffee correctly before using this machine. Machines like Breville BES840BSXL are the most popular semi-automatic variants for home-usage.
Manual Espresso Machine
Espresso Machines: Good to the Last DropSuch machines like Wacaco Minipresso GR Portable Espresso Machine come with a lever or a piston that is pushed and pumped to get a shot of espresso. These are good for occasional coffee lovers but can be a hassle for everyday use. This is because a lot of effort goes into making that perfect cup of espresso.
Automatic Vs. Manual Espresso Machines
Both of these machines majorly differ in the taste they produce. While manual espresso machines make your espresso taste strong and robust, the effort to make a cup is much more. It requires 20 - 30 minutes of pre-heating before the first shot is pulled. If you've time in hand and enjoy the process of preparing your cup, the coffee you make with a manual espresso machine will satisfy all your coffee cravings. There's a bit of a learning curve with manual espresso machines, but once you get the hang of it, it will become almost like your very own coffee regime.
An automatic espresso machine on the other hand is convenient and comes with pre-set controls to make a strong cup of coffee. The cleaning process is very easy owing to its simple design and dishwasher safe parts like drip tray, coffee grounds, milk containers, etc. Thus, if you require frequent cups of coffee, not to forget different variety, then these machines are your best bet.
Conclusion
Having listed all the essential points, we hope our comparison guide helps you make the right decision during selecting the best coffee makers for yourself. All these machines vary in terms of taste, flavor, and strength. An aromatic cup of coffee buzzing with the right flavors can make your groggy mornings amazing. Therefore, take your time before deciding to take the decision. For more options, head over to Bestviewsreviews.com. We review and recommend some fo the best coffee makers based on their popularity, performance and quality.
Stay up to date
Want to be the first one to know about the latest product reviews, subscribe now.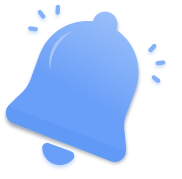 ---