Having proper pet accessories like dog bowls, pet shampoos, and dog sweaters, etc. are essential for your furry babies and only the best should make the cut. These help them transition into their domestic lives conveniently. When it comes to dog bowls knowing which is the best for them is crucial. After all, a perfect food bowl for your dog will help them feel satisfied when those hunger pangs knock. Ideally, it's recommended to buy two dog bowls for your dog's better eating habits. The bowl's shape and design can decide the comfort your dog will get while eating. Now when it comes to choosing dog food bowls, the market is filled with fascinating choices that will overwhelm you. This blog is all about those useful and comfortable dog bowls that can be your furry friend's best company when they are hungry. Trust me when it comes to pets, making one choice is never easy. Before we delve further, take a look at some of the recommended dog food bowls for your beloved doggos.
Types of Dog Food Bowls
Understanding the various bowl types is important as every dog is different and although their needs are predictable choosing the proper bowl is of utmost importance. Did you know, that not having the right bowl can discourage your dog from eating? We wouldn't want that, would we? So let's try an avoid such a mistake & choose the correct dog food bowls for our pups.
Slow Feeder Dog Bowl
These dog food bowls like "Outward Hound Fun Feeder Dog Bowl" are made for dogs who eat very quickly. The shape and cavity are such that it'll take your dog some time to reach the food. This will, in turn, slow down their eating speed resulting in proper digestion. It will also give them the habit of swallowing slowly.
Travel Bowls
When you take your dog for vacation, it's crucial to take care of its food too. Portable bowls with sealed linings exist in the market. Sealable bottles are available too. Before buying the travel bowl, keep these conditions in mind and you'll be good to go.  Silicone bowls are also available for travel purposes and can be folded and kept as per your convenience. These are soft and allows you to feed your dog anywhere you want. They also take up less space in your bag and are quite lightweight making them quite popular among frequent travelers.
Ceramic Bowls
Aesthetically pleasing and easy for your dog to grab, these dog food bowls like "Bone Dry DII Lattice Square" are available in all stores. These are available in a lot of different patterns and colors and most dog owners buy these bowls.
Plastic Bowls
Plastic Bowls like

BcPowr Pet Plastic Bowls

are extremely light and easy to carry. They are highly durable too because of the material. There's a rubber ring attached to their bottom to keep them in place while your dog is busy trying to finish the food.
Stainless Steel Bowls
These like the "Amazon Basics Stainless Steel Dog Bowl" are the easiest to clean and hygienic variants. They come in a lot of different shapes and designs and are really durable. Dogs love these bowls because of the comfort they provide while eating the food. Because of the nature of the material, it allows your furry friends to lick and pick up the food easily. Now that we know the types, let us take a look at some of the most commonly sought questions regarding a dog bowl that influences their lives and eating habits in a major way. I have another blog for more questions on dog bowl about which I have addressed in my other blog, "Dog and Bowls- What to Know"
Where to Put a Dog Food Bowl?
This question is asked frequently and is a common doubt too. Some dogs tend to make a lot of mess while eating. Thus, the placement of the dog bowl can decide how much work you'll have to do while & after you're done feeding them. This will also help you while cleaning the mess as well. It's very crucial to choose a spot away from the usual hustle-bustle of the house so that the dog can eat in a peaceful environment without any disturbance or distraction. Avoid keeping the dog food bowl on a carpeted floor to avoid food stains which will be really tough to clean. It's also advised to keep the food bowl next to the water bowl so they have easy access to both. Choose a spot your dog likes to lounge in, as mealtime is every dog's happy time.
How to Clean Dog Food Bowls?
If you do not clean your dog bowl frequently, it's imperative to include this in the regime. This is the utensil they use every day and bacteria can grow easily if you do not clean it, harming your dog's digestive system. Most dog bowls can be cleaned by hand using dish soap and a sponge. If you do not have the time, you can also clean it in the dishwasher if it's dishwasher safe. Sometimes, ants can occupy your dog's bowl too making it a very unpleasant experience for it. To prevent that from happening, you should vacuum the area around the bowl regularly.
The Bottom Line
Now that you know everything about your dog food bowls, it will be easier to feed them too. Your dog might be skipping food because the bowl isn't exactly ideal to eat in. It's very essential to understand your dog's needs and buy a bowl of appropriate size. Needless to say, you know the best about your dog! We hope This blog has helped you in understand the importance of a dog bowl in your pet's life. Bestviewsreviews recommends and lists some of the best dog bowls
Stay up to date
Want to be the first one to know about the latest product reviews, subscribe now.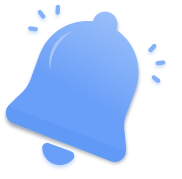 ---