A coffee grinder is a machine that is used to process coffee beans and extract the best taste before brewing. It consists of a bowl and a blade or burrs that grind the beans in perfect consistency. This convenient kitchen equipment allows you to grind the beans, anytime and make freshly brewed coffee. A grinder can either be equipped with espresso machines or it can be bought separately.
A coffee grinder can be an expensive purchase, but a good quality grinder can give you the best taste and aroma. Read this blog to know different types of coffee makers and if a coffee grinder machine is a worthy purchase.
Is a Coffee Grinder Worth it?
A coffee grinder is the best way to add a perfect flavor to your brewed coffee. You get a fresh ground coffee with the right grinder, every time. You can also use any brewer if your coffee beans are of a ground size. The right machine lets you control the extraction and grinding consistency. This unit is an ultimate-worthy addition to any kitchen space.
One important point to remember is that coffee beans also change their taste if the grinder is not clean. If you are struggling to keep your grinder clean, take a look at our blog, How to Clean a Coffee Grinder.
Types of Coffee Grinders
Blade Grinders
Blade grinders are the manual coffee grinders and are comparatively cheaper. They sometimes give you finely coarse grains and sometimes a powdery texture. The end result is far from what you would expect. Blade grinders when used over a long period can cause your coffee to burn, giving it a very unpleasant taste. One great advantage of such grinders is their easy-to-clean feature and simple design.
Burr Grinders
Burr Grinders crush your coffee beans between two plates. One stays stationary while the other is attached to the motor. Together, these plates crush the beans and provide you with uniformly sized grains. The distance between both the plates is adjustable, giving you control over their consistency. These grinders are further available in two types- Flat and Conical Burr Grinders.
Flat Grinders
Flat grinders work under the mechanism of alteration. You can bring the plates closer or move them apart to adjust your bean's size as per your taste. These plates rotate in opposite directions to grind the beans finely. These are cheaper than the conical grinders.
Conical Grinders
Conical grinders have a longer lifespan and better-tasting crushed beans. The number of grounds wasted is also less. They usually provide coarse ground but a robust flavored coffee.
Things to Consider while Choosing a Coffee Grinder
Cost
Burr Coffee grinders demand significant expenditure. They can cost anywhere between USD 100 to USD 500. An affordable model comes with similar quality and features. Investing in a good grinder is crucial if you're a person who loves to have a good cup of coffee without compromising on the taste. The amount spent will be equivalent to how much you spend on shops every day to drink a good cup of coffee.
Noise
Nobody wants to wake up with the sound of coffee grinding in the morning. Blade grinders create maximum noise, breaking your morning harmony. Choose a grinder that will give you less noise and a more peaceful morning while your favorite cups get brewed.
Material
The market is mainly dominated by steel and ceramic grinders. Ceramic grinders last longer than steel ones because one might have to replace the steel plates due to scratches. The ceramic grinders are more delicate and should be used with extra care.
Warranty
Brands like Cuisinart and Krups offer grinders with a 12 or 18 months warranty. It's convenient to order a model that provides a good warranty and an easy part replacement facility.
Usage
You should determine how frequently you use your grinder and invest in a model that is easy to use. Grinders usually come with controls that can be adjusted as per your taste of beans. You can adjust the settings after a test run and even customize it as per your liking. For manual grinders, you'll have to rotate the handle till you get your perfect grain size. Burr grinders let you adjust the plates before the grinding process and are more convenient.
Buy Best Coffee Grinders
Triple Tree Manual Coffee Grinder
The Triple Tree Manual Coffee Grinder is a hand coffee grinder that comes with two glass jars of a total volume of 5.5 oz. This grinder machine helps you create the fine or coarse coffee powder with the help of adjustable grind control. The burr is made of durable ceramic material and it doesn't heat up during the grinding.
SHARDOR Coffee Grinder Electric
The SHARDOR Coffee Grinder is an electric variant that gives you uniformly consistent coffee powder in just 8-15 seconds. It comes with a removable stainless steel bowl that is easy to clean and dishwasher safe. It operates at high power with 20000-24000 r/min to let you grind rapidly.
KRUPS Precision Grinder
KRUPS Precision Grinder is a popular flat grinder type. It has 12 grind fineness settings to give a customizable grinding experience. This machine includes a large bean hopper and a removable container with a capacity of holding up to 30-32 coffee cups. It has an auto-off and one-touch start feature for offering convenient controls.
JavaPresse Manual Coffee Grinder 
The JavaPresse Manual Coffee Grinder is a conical burr mill that has stainless steel construction and 18 manual grind settings for 100% precision. This machine works on a crank-based mechanism that eliminates 90% of the grinding noise. It is a portable grinder unit and requires no electricity or power chords.
Conclusion
A coffee grinder is a machine built for a market, addicted to the best-flavored coffee. It lets you make a cup of freshly brewed homemade restaurant-style coffee, right at your home comfort. The grinder you choose can heavily affect the taste of your cup.
There is nothing that cannot be fixed by a hot cup of espresso or a cold frappuccino. The market has so many features, that is why take your time to figure out your options. BestViewsReviews rates and ranks hundreds of coffee grinders and coffee makers based on overall performance, build quality, and noise level.
Stay up to date
Want to be the first one to know about the latest product reviews, subscribe now.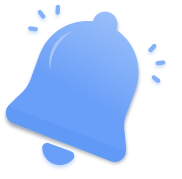 ---