An immersion blender is a one-stop solution to all your blending and chopping woes. The best part of these blenders is that they save you from the hassle of transferring the liquid from one pot to another to blend it well, which makes the overall process complicated and messy. Using and cleaning them is really easy and they can be conveniently fitted into narrow jars for blending purpose. Let's see how one can accomplish these tasks in today's blog. Meanwhile, you can take a look at the top recommended Immersion Blenders for 2020.
How to use an Immersion Blender?
Your immersion blender is capable of doing things that by far exceeds your expectations. It can elevate the taste of your morning breakfast in the form of soft pancakes and make you delectable suppers like Soups and broth in the evening. Let's have a look at the different things an Immersion Blender can do In your kitchen. Before we delve into its various uses, if you are new to this concept of Immersion Blenders, read my blog on, "Immersion Blenders- A complete Guide".
This delicious sauce that is smeared on your nachos, pizzas, crackers and tacos can be made quickly by an Immersion Blender. People like their salsa to have a medium consistency and this appliance can achieve that. By adding tomatoes, onion, Jalapeños, salt and a dash of pepper inside a pot, you can put your blender to use and a yummy balanced sauce will be ready. Yes! It is that easy.
Imagine being able to make your pancake and waffle batter in a few seconds. The lumps which took so much time to dissolve otherwise can now be done easily. Just toss all your favourite ingredients with a dash of vanilla essence and you can have this breakfast dish for dessert too! One of the recommended pics for such jobs is BSTY 5-in-1 Hand Blenders with 500-Watt Moto.
Who doesn't like creamy and delicious soup buzzing with aroma? The immersion blenders can whip you appetizing soups whenever you want making them an all-time favourite amongst soup lovers.
Tomato Purée is as versatile as a sauce can possibly be. Canned tomatoes are readily available but have you ever tried tossing your spaghetti in a well-blended mixture made at home? If not, you really need to get your hands dirty with this. It would not only give your pasta a yummy flavour but will also give you the much-needed restaurant taste that you always craved for at home.
A layer of jam on your multigrain bread and your mornings get a gleeful start. It's very easy to make jams with these blenders. All you need is some fresh fruits and berries and the blender will help you mash them and make a delicious jam.
Adding that fluff to your eggs was never this easy! An immersion blender can add the appropriate amount of froth to your eggs and can make your omelettes and french toasts a delicious affair.
Now that we know of so many mouth-watering dishes that can be made with this blender, let's shed some light on how to clean an Immersion Blender.
Cleaning your Immersion Blenders is actually pretty easy. Washing them periodically helps you increase their lifespan. To clean your blender, you can immerse the blender in a bowl/jar full of water and run it for 10 to 20 seconds. All the debris will be out in a matter of a few seconds. If required, you can repeat the process again. After you're done with the cleaning process, make sure to unplug your appliance and dry it. Not to forget, some blenders are also dishwasher safe. Hard to reach areas can be carefully cleaned by cotton swabs.
These steps can ensure that your product lasts longer than you imagined. Proper maintenance is integral for every appliance. We hope this guide will help you in making better use of your blender and bring home Chef-quality dishes easily. Happy cooking!
Stay up to date
Want to be the first one to know about the latest product reviews, subscribe now.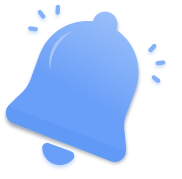 ---