Epilators are absolute lifesavers for us girls. If you are going to a party or meeting some friends after a long time, neat presentation can make that everlasting impression. Waxing is a long and painful process that one cannot adopt in times of emergency. A lot of epilators are available in the market today, some prominent brands are BoSidin, Epilady and Emjoi. With added features and advanced technology, an epilator can do the work of a shaver or razor without hurting your skin. With interchangeable heads and easy portability, epilators are a must-buy! Find out how epilators are different from waxing and shavers.
Types of Epilators
Facial Epilators
A very specific type of epilator, these have a very narrow head and help you in removing hair from the sensitive areas of your face. Your upper lip, chin, forehead, and eyebrows might see a regular growth of hair. This growth can be trimmed with the help of a facial epilator. These models are very easy to store and their small size makes them ideal for maneuvering around on the face. What's best? They fit inside your purse and you use them anytime and anywhere.
Leg Epilators
Leg epilators are a bit different from the generic body epilators. We know that might sound a bit odd but leg epilators are majorly for removing hair from a larger area without irritation and redness. Legs can endure much more pain and speed as compared to the other body parts and these epilators are built to perform well in the leg area.
Wet and Dry Epilators
Corded epilators come under the category of dry epilators. Dry epilators can't be used with water. Most people like to shave their skin after putting some water and soap on the skin as the process becomes painless and easy. Today, most common epilators are waterproof and one can buy them for added convenience.
Tweezer Epilators
As the name suggests, these epilators work like a tweezer in a fast and automated manner. Their plates rotate continuously and help you remove nose hair easily by pulling it out. These are perfect for areas that have little hair growth.
How to Use an Epilator?
Before using any type of epilator, it's important to understand that it might leave the skin red and tender. This redness subsides in a couple of hours and you can have smooth and clear skin. You can use a moisturizer after the process if your skin is dry.
Before getting started, lather the area with an exfoliator for better results. An exfoliator leaves your skin soft and makes it easier to remove ingrown hair. They also get rid of dead cells and opens the pores for the hair to come out easily. Begin by holding the epilator at a 90-degree angle gently. Do not be harsh as it can cause rashes. Pull your skin firmly and start moving the epilator in the direction of your hair growth. Shaving with the grain is always more comfortable and quick. If you have heavy growth, you can adjust the speed of the epilator accordingly for a faster process. Check out the Braun Epilator Silk.
How Much Does an Epilator Hurt?
Depending on your pain toleration, epilators might hurt a lot in the beginning. But as you get accustomed to the pain and process, the process will get comfier. If you have very sensitive skin, every hair removal technique will cause some pain.
How to Clean an Epilator?
Repeat the following steps to clean your epilator.
Remove the head of the epilator by pressing the buttons on the side
All the variants come with a brush with long bristles which can be used to remove the hair easily. Use that brush to clean the head. You can also try blowing some air to remove the clogged hair
If your head can be run under water safely, do that for an intensive and deep clean
If you're a clean freak, you can also sanitize the head with rubbing alcohol
Let it air dry for some time before repacking it again
The Bottom Line
Epilators can be really useful to remove your hair from the roots. Famous brands like Braun are easily available at Amazon and Walmart. The small size of the epilators makes them travel friendly. We've included all the common questions that might arise while you're making your purchase. We hope this information makes your buying process easy and smooth.
For more buying options, head over to Bestviewsreviews.com. They review & recommend some of the best products based on their quality, performance, and durability to simplify your buying process. So don't forget to take a look, before you get hooked. Happy shopping to you!
Stay up to date
Want to be the first one to know about the latest product reviews, subscribe now.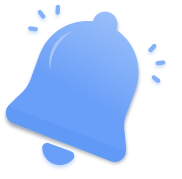 ---