Using an epilator or waxing your hair are two common hair removal methods. Both of these techniques are famous for pulling your hair from the roots and giving you smooth skin in the end. It's believed that if you use these techniques, the regrowth is much slower. However, we've separate fan groups for these two methods too. Many people prefer waxing but sometimes like to switch to using an epilator. Let's take a look a direct comparison between epilation and waxing by listing the pros and cons. Read more on epilators.
Epilation or Waxing: What is the Difference?
Using an epilator is an electric process in which many small tweezers rotate on a rotating head and remove the hair. On the other hand, waxing is a manual process for which you'll require waxing strips. Today, the waxing process has evolved significantly too. Different types of wax can be used and the pain caused by them has reduced to a large extent as well.
Depending upon your hair growth, all these processes can last anywhere from 2-6 weeks. The only difference is that you can epilate your hair whenever you want from the comfort of your home. Waxing requires you to wait for a while before you can book your appointment again. Want to know the difference between epilators and shavers?
Epilation Vs. Waxing
Convenience
When it comes to convenience between epilation and waxing, the most major point is how long the processes take. Waxing is a time-consuming process as it needs some before and after prep generally. You will have to wait till the wax heats up. Even when you are going for cold waxes, to remove the sticky after effects, you'll need to wash the area dutifully. If you're going to a salon, the process obviously gets way longer. Using an epilator takes less than an hour and there are no extra steps required.
Thick Growth
The most commonly asked question is which of epilation and waxing is better for dealing with denser growth. It's recommended to shave long hair before initiating both the procedures to go through less pain. After that, both processes will offer the same result. Emjoi AP-18 Emagine is great for dealing with dense hair.
Sensitive skin
If you have sensitive skin, you know how painful waxing and epilation can be. You dread before the process and for you contemplating takes more time than the actual process. BoSidin Permanent Hair Removal is a great choice for sensitive skin.
If you are new to the whole concept of waxing, it is recommended to do a patch test. is always the best option for those who have sensitive skin to avoid redness and rashes. Putting some Aloe Vera after both epilation and waxing will subside the redness in a few hours. But if you have an immediate event to attend, we would recommend using an epilator to avoid irritation.
Cost
If you can wax at home, epilators are more affordable as the gadget is a one-time purchase unlike waxing, which is a recurring cost. Going to a salon for waxing can cost you around USD 20 per visit. On the other hand, an epilator is a one-time investment and can cost you around USD 20-100. Let us do some quick math. If you have to go to the salon once every month, you spend USD 240 on waxing. Going for the best epilators will still save you USD 140 in the first year. Isn't that amazing! You'll also get multiple epilator heads for different body areas and a warranty that covers all defects.
Epilation or Waxing: The Verdict
Well, we will say that it is a tough call and the final answer depends on your preference and growth pattern. If you want to remove your hair frequently quickly, an epilator can be an absolute lifesaver! If you can handle a little pain without any side effects, then also epilation should work the best for you. At the end of the day, it boils down to usability, functionality, and features, and considering these, an epilator wins.
For more buying options, head over to Bestviewsreviews.com. They review & recommend some of the best products based on their quality, performance, and durability to simplify your buying process. So don't forget to take a look, before you get hooked. Happy shopping to you!
Stay up to date
Want to be the first one to know about the latest product reviews, subscribe now.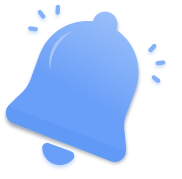 ---