While you're buying a mini-fridge for your dorm room, kitchen, or bar, it is very important to look at the features. The name compact fridges can be used interchangeably with different categories like compact refrigerators, wine coolers, and under-counter refrigerators. If you're looking forward to buying something which stores your alcohol at the perfect temperature, we suggest going through our blog, "Wine Cooler – A Perfect Glass of Wine Every time". A compact refrigerator can be a very useful addition to your house because of the advanced form of technology they use to make them functional as well as convenient. They operate on a similar mechanism to keep your items fresh and crispy, the only difference being the size and style. We will help you learn all the basics and features so that you can make a suitable purchase!
Benefits of Buying a mini-fridge
Mini fridges are compact and affordable than their standard versions. The buying process also gets easy as you have to select from a limited number of options. Their extra power and other features make them ideal for compact storage. The investment is totally worth it when it comes to mini-fridges.
Mini fridges save a lot of energy and electricity. You can preserve your food while maintaining the same quality and freshness. Buying an energy-saving unit will save you a lot of money and bring down your bills by a significant amount.
As the name suggests, a mini-fridge can be placed anywhere inside your home without taking up much space for the other products. You can place it near to your workstation and keep yourself hydrated and fresh. In workplaces too, a mini-fridge can be kept at a convenient place from where you can fetch your lunch easily. Apart from this, keeping a mini-fridge near to your living area or bar area can be pretty convenient at the time of get-togethers. Nowadays there are even work stations with an in-built mini-refrigerator tucked below for convenience.
The convenience a mini-fridge can provide you is unmatched. If you are redoing your interiors and want to shift your fridge to a new place, a mini fridge can make that really easy. The lightweight and small design ensure that it can be picked up by any person inside the house.
Can Mini-Fridges be Kept in Bedrooms?
Many people are skeptical while using a fridge in their bedroom because of various notions. It's completely safe to keep a mini-fridge in your dorm room or bedroom. However, the noise might disturb the quality of your sleep. But their convenience can make up for this factor. Imagine waking up in the middle of the night because you're thirsty but you forgot to keep some water by your side. You can simply open your mini-fridge and quench your thirst. Not only this, if you feel hungry in the middle of the day but are feeling really lazy, you can pull out fresh fruit to eat from right beside.
Does a Mini Fridge Use a Lot of Electricity?
The energy consumption of any electrical appliance majorly depends on its size. Mini fridges with energy star rating consume less electricity. The annual costs for a mini-fridge can vary anywhere from USD 25 to USD 50 which is easily affordable. If you want to ensure that energy consumption is minimum, go with a brand that provides quality products. The age of the unit and the temperature setting can also regulate this factor. Also, it is important to go for star-rated products as it will ensure efficiency.
Depending on the quality, built, features, and brand a mini-refrigerator can cost you anywhere between USD 45 to USD 275.
Easily available in online stores like Amazon or others like Walmart, mini-fridges are highly useful for people. Their convenient features and innumerable benefits make them really popular amongst consumers. A mini-fridge can cost less and provide more than your expectations at the same time. We hope this blog has cleared your doubts between a standard refrigerator and a mini one. So if you are planning to get one for yourself, you know what to loo
Stay up to date
Want to be the first one to know about the latest product reviews, subscribe now.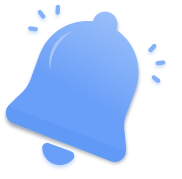 ---