In this article, we will talk about the various options available during your purchase of a compact refrigerator. As discussed in our previous blog, "Compact Refrigerators – Spruce Up your Kitchen Spaces with Convenient Appliances", a mini-fridge has many advantages and can be highly useful for people with compact living spaces. There's a large variety when we talk about the type of compact fridges available in the market. We hope our article will solve all your common doubts and walk you through the basic classification.
What are the Dimensions of a Mini-Fridge?
Mini fridges generally vary from 1.5 to 4.5 cubic feet. The width can vary from 17-19 inches. The depth can vary between 18-20 inches and the height between 20-45 inches. Whichever mini fridge you finalize in the end, it's very important to go with the one that has an energy star certificate for the least power consumption.
Can I Unplug my Mini-fridge at Any Time?
If your mini-fridge is in your dorm room and you've to leave for vacations, your authorities might tell you to switch off your mini-fridges. Most people directly unplug the fridge and think that's the correct way. However, there's a proper way by which you can turn off your mini-fridge. The proper way consists of you unplugging the fridge and keeping the door open. This will help in defrosting your fridge. Then, clear any mess with the help of a cloth. You can now unplug your fridge and close the door.
Best for small spaces, the portable mini-fridges are as portable as any fridge can possibly get. They consume very little electricity and can store only limited items. Perfect for long road trips and excursions, they work on thermoelectric technology.
These fridges are bigger than portable ones. They are easily movable and their dimensions make them resemble a cube. They consume more electricity than portable mini-fridges and you can store more food in them. However, you can't freeze anything in the models devoid of a built-in freezer. They work on compressor and absorption technology. These are ideal for camping.
These are smaller than under-counter fridges but bigger than the portable and cube variants. Their capacity is around 3 cubic feet and they consume a little more electricity. They come with separate compartments and a freezer. You can store all types of items here.
Under the Counter Fridges
Majorly used for storing beverages, this is the best choice for the people who have a bar at home. Some of these are meant for storing coolers while others can be used for wines too. A few variants also store all types of beverages. Buy a fridge that can accommodate all your needs.
We have mentioned all the dimensions and types of fridges available in the market. We hope you'll be able to buy a fridge that meets all your needs. You can keep all your food items cool and fresh without having to invest in a standard-sized fridge or if you're short on space. Brands like KitchenAid and Boelter offer fantastic choices. We hope you are able to find the perfect mini fridge home!
Stay up to date
Want to be the first one to know about the latest product reviews, subscribe now.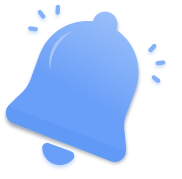 ---