While it comes to preparing yummy food and dishes, the number of appliances available in the market can confuse you easily. Before making your buying decision, it's important to understand the difference between the products to ascertain which one to buy. One such decision full of dilemmas can be between air fryers and grills. Usually, grills aren't feasible for people living in colder temperatures and small apartments. For them, a more convenient and compact solution is an air fryer. With easy cleanup and maintenance, air fryers help you cook a plethora of dishes.
An air fryer is a compact appliance that can easily find its space on your kitchen countertop. It works on the principle of convection heating and surrounds your food with hot air, giving it a crunchy texture on the outside. You can cook innumerable recipes in this fantastic appliance and it'll require the littlest amount of oil to fry your wholesome snacks.
Indoor grills are mainly of two types- electric and infrared. An electric grill uses a heating element to cook your food. The temperature controls can be adjusted in most electric grills. Infrared grills do the same but can attain a much higher temperature. While cooking in both types of grills, you'll need to flip your food repeatedly.
What is the difference between an Air Fryer & a Grill?
As mentioned before, an Air Fryer works on convection heating and can attain a very high temperature. The fan present inside it rotates evenly and disperses the heat. Its cooking pan has a nonstick coating and you can prepare all your dishes without the worry of them getting ruined. An air fryer also takes less time for grilling.
On the other hand, a grill is very good if you want to adjust the temperature while cooking as per your liking.
Should You Buy an Air Fryer or a Grill?
If you like grilling your meat frequently and host large parties, then a grill might be the best option for you. If you are not a party person and want to explore more options apart from grilling, air fryers are your best bet. An air fryer can replace a microwave oven, grill and many such appliances because of its versatility. You'll be amazed to discover the number of recipes you can cook with an air fryer!
The final choice depends upon the needs and requirements of your family. If you're looking for an appliance capable of doing more than just grilling, air fryers are an excellent option.
Stay up to date
Want to be the first one to know about the latest product reviews, subscribe now.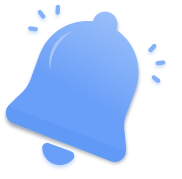 ---