Buying a leaf blower calls for considering many factors. The power, structure, motor, built and other factors play a crucial role in helping the leaf blower perform efficiently. This blog intends on highlighting some major aspects you should check before buying a leaf blower.
After reading this buying guide, you should be able to buy a suitable leaf blower for your lawn needs. We have also attempted to answer a few of the frequently asked questions that one may have regarding leaf blowers. At the end of this if you make up your mind, then go through our list of some best leaf blowers shortlisted just for you.
Factors to Consider Before Buying a Leaf Blower
The section below lists down on several factors that you should consider if you want to bring home the best leaf blower.
Types of Leaf Blowers
Understanding and identifying your need for the type of leaf blower you require is important. There are many types of leaf blowers available. The various types are electric-powered and gas-powered leaf blowers, available in either corded or cordless forms.
Some common styles among leaf blowers are handheld, backpack, wheeled or walk-behind blowers. The most common one though is the handheld one. It is easy to carry around comfortably, while its compact and lightweight nature makes it perfect for everyday jobs.
Power Options
Leaf blowers are available in electric variant and gas variant. The electric-powered ones like the Black & Decker 7 amp leaf blower are silent but good for home tasks. They are lightweight too. But the batteries require frequent charging after the full run-time. The wattage to go for depends on the task at hand.
The gas-powered ones are powerful and good for large batches of leaf sorting. If you have a large area to cover, go with the gas-powered ones. They offer excellent mobility and can easily sort through huge piles of leaves easily.
If you prefer corded ones, then ensure to have an extension cord for free movement and comfortable handling.
Engines
The type of engine plays a crucial role in delivering efficiency of a leaf blower. For engines, there are two main types to consider. A 2-cycle engine and 4-cycle engine.
Two-cycle engine like Craftsman B215 handheld leaf blower runs on a mix of oil and gas. However, the oil and gas have to be in a fixed mix or get a pre-mix that is usually easily available. The 4-cycle engines run of gas alone and are heavier to operate than 2-cycle ones. But they are relatively more efficient and deliver excellent performance.
Cubic Feet per Minute
Cubic feet per minute measure the amount of debris a blower can remove in a minute. Always go with leaf blowers that come with higher CFM, as then it can remove large batches of leaves and debris easily.
Speed
The newer models of leaf blowers like the Litheli cordless leaf blower come with various speed settings. They are either fixed or variable. This allows you to set a speed as per the task. However, some come with fixed settings and maintain the same speed through all jobs. But for more versatility and challenging tasks, it is ideal to go with leaf blowers that come with variable speed settings.
Nozzle
It is important to check the nozzle of the leaf blower. Some leaf blowers come with wider mouths that can easily remove leaves. However, some nozzles are available in a rounder shape. These easily remove heavier debris, wet leaves and even snow. Thus, identify the purpose and then purchase. To know the product well, read the product description carefully before the purchase. 
Price
It is important to set a budget for yourself before buying a leaf blower. The cost of the leaf blower depends on many factors like brand, variant, size, watts, power and other features. Always remember, the gas-powered ones are expensive to buy and maintain.
Thus, if you have easy jobs and the lawn size is small then, go with the electric-powered leaf blowers. But, if you require leaf blowers for challenging tasks every day, then go with the gas-powered ones.
Warranty
It is important to go with gadgets and machines that come with a maximum warranty. Usually, leaf blowers come with a 1-year warranty. However, certain brands also provide extended warranty based on the features and the model. If you are planning on buying it online then, read the label of the machine before purchasing.
Frequently Asked Questions about Leaf Blowers
What is a Leaf Blower Used For?
Leaf Blowers are versatile devices that are quite handy during the autumn and winter. Sorting and piling leaves in a heap is a challenging task, if done manually. But with a leaf blower, you can easily put them in neat piles. Leaf blowers are also used to remove fresh snow, wet leaves and even larger particles and debris.
Which is Better Leaf Blower or Garden Vacuum?
If you have a small area to cover and require sorting leaves every day, then a vacuum is a good option. However, if you have a large area to cover, then a leaf blower is the right option to go for. Therefore, based on the size of the job, go for a suitable device.
How Much Noise Does a Leaf Blower Make?
Leaf blowers are usually loud as they consist of 10-blade fan and RPM. More RPM means more noise. However, the electric-powered ones are silent than their gas-powered counterparts. Usually, they range from 95 to 115 decibels.
Are Leaf Blowers Uncomfortably Heavy?
Leaf blowers are not very heavy and weigh around 10 pounds. However, the gas-powered variants are often heavy depending on the motor used, and the parts added. The cordless electric variants are the lightest.
However, no matter how heavy are they, they can be used in styles like handheld, backpack, etc.
How Much is the Cost of a Leaf Blower?
The average cost of a leaf blower in the backpack model is $250 and can range up to $500 depending on the type, style, brand and other specifications. Sometimes the branded ones in smaller sizes come up to $350 and are considered expensive.
Key Take away
Leaf blowers are some of the most useful outdoor tools, especially during the autumn season. They are compact and efficient gadgets than can keep our lawn and backyard free of snow and leaves. If you are looking for a new leaf blower on online platforms like Amazon, then make sure to read the return policy of the product carefully before the purchase.
For more on your buying options, head over to Bestviewsreviews.com. We review and recommend some of the best products based on their popularity, quality and demand.
Stay up to date
Want to be the first one to know about the latest product reviews, subscribe now.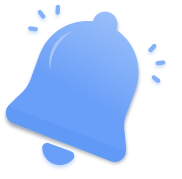 ---