A compact Ice cream maker is a portable machine that helps in making ice creams at home. This machine works on either the hand-cranking method or equips an electric motor to churn the mixture properly and maintain the right consistency. It has a freezing element that simultaneously works to freeze the mixture while churning. The ice cream prepared through this machine is ready to serve or consume. An ice cream maker lets you enjoy fresh and delicious homemade ice cream. You can make your ice cream mixtures rich, yummy, and flavored by adding your preferred ingredients.
This informational guide intends to help you bring the perfect Ice Cream Maker home.
Is a compact ice cream maker worth it?
A compact Ice cream maker helps you prepare delectable frozen desserts in less time. The traditional method of using a churner and mixer at home takes more time and can be a tedious experience. Sometimes even hours of hard work are not enough to prepare an Ice Cream that tastes like the ones you prepare using ice cream makers. For this simple reason, ice cream makers are a worthy addition to your kitchen space.
Buying an ice cream maker will let you have restaurant-quality ice cream without investing a lot of time, effort, and money.
How does a Compact Ice Cream Maker work?
The ice cream maker consists of a drum that houses a cylindrical canister and frozen rock salt to freeze the custard mixture. The central churn is stirred to churn the mixture and add air to it. Some models include electric motors that rotate the canister. The ice crystals from the sides are pushed into the drum after being scrapped into a smaller size. The basic principle that all types of ice cream makers follow is to churn the mixture while adding fine ice crystals simultaneously.
How to Choose a Compact Ice Cream Maker?
Power input
Ice-Cream makers are powered by electricity and vary as per the power of their motors. For commercial production, powerful motors are involved and for small-scale production, less powered motors are used. It's important to consider your requirement and the amount of electricity your selected model will consume. The type of motor is also important to consider before buying an Ice Cream Maker.
Size
The size depends on your consumption. We recommend you go with a powerful ice cream maker if you have a family with a frequent demand for Ice Cream. You can go for a smaller compact size model if your ice-cream requirements are less.
Convenience
Ice cream makers with extra bowls that can be easily detached and lifted are more convenient to use. Some models also come with a digital panel with manual controls and settings. Checking repeatedly when the Ice Cream is ready or not is a hassle. This led to the increased demand for automated models. Such models are easy and convenient to use as you just have to feed in the ingredients and let the machine do its job.
Read our blog on how to use Electric Ice Cream Makers If you are unsure of how to use them. Make sure you also have the right-quality ice cream scoops for convenience.
Cost
Manual Ice Cream Makers can cost you as low as USD 100 but for makers with a faster compressor and powerful motor, the cost may range somewhere between USD 200 and USD 300. The advanced features and options will increase with the increase in cost.
Buy The Best Compact Ice Cream Maker
Cuisinart ICE-30BC
The Cuisinart ICE-30BC Ice Cream Maker can make up to 2 quarts of frozen desserts, allowing you to enjoy tasty frozen treats in a flash. The 2-quart freezer bowl has a design that keeps the cold in and the heat out. It features a nonstick coating that makes it easy to clean. The automatic operation of this ice cream maker means you don't have to worry about measuring ingredients or stirring the mixture manually.
Maxi-Matic EIM-924L
The Maxi-Matic EIM-924L 4 is an electric Ice Cream maker that is powerful enough to make up to 4 quarts of fresh homemade ice cream with a consistency just like store-bought ice cream. This ice cream maker is easy to use, and it's compact enough to fit on your kitchen countertop.
Whynter ICM-201SB Upright Ice Cream Maker
The Whynter ICM-201SB Upright Ice Cream Maker comes with a built-in compressor that eliminates the need to pre-freeze the bowl before use. It has a 3-quart capacity and can produce a batch of ice cream in about 45 minutes. Its timer allows for precise control of the churning process. The digital display keeps the user informed of the current operation status and the stainless steel mixing bowl comes apart for easy cleaning.
DASH My Pint Electric Ice Cream Maker Machine
The DASH My Pint Electric Ice Cream Maker Machine makes delicious ice cream, smoothies, creams, and a lot of desserts. It is powerful, versatile, and simple to use. This ice cream maker is stylish and it prepares a small batch of ice cream in just 30 minutes. This model is made of safe plastic that is easy to clean and store.
Nostalgia Electric Bucket Ice Cream Maker
This Nostalgia Electric Bucket Ice Cream Maker features a removable aluminum cylinder that makes removing and serving ice cream easy. This handy ice cream maker makes 4 quarts and has frozen yogurt, gelato, and sorbet function. It's compact enough to fit on the counter in your kitchen and has an easy-carry handle for added convenience.
Conclusion
Ice Cream Makers can satisfy your gelato cravings anytime, making them your favorite appliance. You can take the portable ones to your family get-togethers to enjoy the mouth-watering delight. Bring these makers home to enjoy your dessert with your family and friends. Make sure you consider the above factors before finalizing any model.
BestViewsReviews rates and ranks hundreds of ice cream makers on the basis of convenience, noise, and controls.
Stay up to date
Want to be the first one to know about the latest product reviews, subscribe now.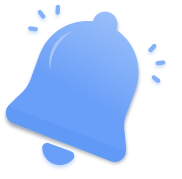 ---