If you believe in the goodness of homemade ice cream, then having an electric ice cream maker is ideal. An electric ice cream maker is fast, efficient, and handy. Fill the ice cream maker with ice cold water and plug it in. You will have the perfect ice cream ready in less than 10 minutes. There are many types of ice cream makers and they usually allow you to store homemade ice cream up to 2 weeks.
Why Should You Use Electric Ice Cream Maker?
Can Choose Ingredients
An electric ice cream maker is convenient. It offers you the flexibility to make ice cream depending on your mood, taste buds and preferences. You can make either fresh fruit ice cream with nuts and almonds or you can make your own version of cookies and cream.
A Healthier Option
Store-bought ice creams contain high sugar levels. Consuming such ice creams frequently may lead to illness and teeth problems. An electric ice cream makes gives you the option to exclude sugar. This makes home made ice creams a healthier choice.
Tastier than Commercial Ice Cream
The home made ice cream is tastier than the store-bought ice cream. The ingredients used in the electric ice cream maker are fresh. They do not have preservative or ingredients that are harmful like emulsifiers. Good brands of ice cream have quality ingredients and do not harm the health. BestViewsReviews rates and ranks hundreds of leading ice creams and frozen desserts based on genuine user reviews, flavor, and ingredients.
How to Use Electric Ice Cream Maker?
Get the Mix Ready
Mix all the ingredients you want to get the perfect taste. Pour milk, cream, sugar, and toppings and give them a nice stir. You can't add the ingredients once the ice cream maker starts. This is to keep the air bubbles from forming. Chill your mixture in the freezing bowl for an hour or two before serving.
Rock Salt/Gel Model
The rock salt model and the gel model are two of the many models on offer from many brands. Use ice cubes and rock salt in your machine's outer bucket if it has a rock salt model. You must refrigerate the bowl if you are working with gel models. Gel models contain a cooling liquid inside their insulated walls. You should freeze it for 10 hours before you start the process. Make sure you read the manual for clarity.
Set the Bowl
Set the freezer bowl on the base. Make sure that the bowl is full up to 3/4th of its capacity. Overfilling the bowl might cause the contents to spill and the ice cream might lose its flavor.
Placing the Mixing Paddle
The mixing paddle is a removable and essential part. You should place the paddle in the middle of the freezing bowl with the circle side up. There is a designated place to put it. After securing the lid over the paddle, make sure the container air-tight.
The Making Process
After switching 'ON' the machine, wait till the thickness and volume of your ice cream increases. Allow the paddle to work till the desired density is achieved. The paddle may work on the mix for 30 minutes.
Serve
Scrape the ice cream out with the help of a non-stick spatulas. Metal spatula can scratch the insides of your bowl. Once the ice cream is ready, serve it immediately. You can also store it in the freezer to enjoy it later. Enjoy your Gelato by serving it into cornets or in a cup with some candies on top. You can add on more taste to this delicious dessert with hot chocolate and nuts.
Storing and Washing Guidelines
Maintaining an electric ice cream maker is an important part of ice cream. It is best to clean a machine only when it has attained room temperature. You can rinse the bowl and other parts with soapy water. Make sure to not allow water into the motor. Before storing it, dry the parts as otherwise it may rust. We also have a blog on how to buy the right electric ice cream maker. Visit our blog to know more about it.
Best Electric Ice Cream Makers To Buy
Nostalgia Flavor Electric Bucket Ice Cream Maker
The Nostalgia electric bucket ice cream maker can prepare 4-quarts in minutes. It includes two brown 2-qt canisters. One is for mixing and the other is for storing the ice cream. You can also make frozen yogurt, gelato, and sorbet with this ice cream maker. The bucket comes with real wood and a handle. The metal spade in this ice cream maker makes it easy to scoop your ice cream. This ice cream maker is easy to use and easy to clean.
Cuisinart ICE-70 Electronic Ice Cream Maker
The Cuisinart ICE-70 Electronic Ice Cream Maker comes with a frozen canister and countdown timer. It makes frozen treats from scratch with the push of a button. The design of this electronic ice cream maker keeps the air out of the freezing chamber. This ensures a smooth and creamy texture. You can make up to 2 quarts of frozen desserts in this Cuisinart ice cream maker. The generous opening for the dasher allows you to add the mix-ins while the ice cream is still churning. This ice cream maker's countdown timer signals when your ice cream is ready to eat.
Hamilton Beach Electric Automatic Ice Cream Maker
This Hamilton Beach Ice Cream Maker is your solution for creating healthy frozen desserts without the fat, calories and mess of a traditional ice cream maker. The large 1.5 quart bowl accommodates up to 1.5 quarts of your favorite mixture. It can prepare delicious frozen desserts in as little as 25 minutes.
Cuisinart ICE-70 Electronic Ice Cream Maker
The Cuisinart ICE-70 Electronic Ice Cream Maker has a countdown timer. It automatically shuts off after the countdown. It lets out an audible beep alert once the cooking cycle is complete. The ice cream maker features a brushed chrome finish and elegant design that looks great in any kitchen. The removable freezer bowl has built-in handles for easy serving and cleaning. It is also dishwasher friendly and convenient to maintain.
Hamilton Beach Electric Automatic Ice Cream Maker
If you're looking for a fast and easy way to make your frozen treats, then the Hamilton Beach Automatic Ice Cream Maker is ideal for you. This ice cream maker allows you to make 1.5 quarts of frozen yogurt, sorbet or ice cream in 20 minutes. Its unique automatic shutoff feature also prevents overflow. The convenient lock-in lid prevents spills and messes. This automatic ice cream maker is suitable for individual servings.
DASH My Pint Electric Ice Cream Maker Machine
The DASH My Pint Electric Ice Cream Maker Machine is your solution to quick, easy and healthy dessert preparation. It takes about 25 minutes for the machine to make the ice cream. Simply add your favorite mix-ins or use a pre-made recipe. It produces up to 1.5 l (6 cups) of frozen dessert in as little as 25 minutes. The frozen dessert maker features a built-in mixer. it churns your frozen dessert while mixing in air, resulting in a creamy texture.
Take Away
Ice Cream makers are handy appliances for family get together and parties. Electric ice cream makers offer ice creams that like the quality store-bought ice creams. You can also add your own flavors and top it with nuts and jam.
Electric Ice Cream Makers offers us a convenience like never before. If you are someone who loves ice cream, then it will be a purchase worth your money. BestViewsReviews rates and ranks hundreds of ice creams makers and accessories like ice cream scoops. The reviews are based on convenience, noise, features, and customer satisfaction.
Stay up to date
Want to be the first one to know about the latest product reviews, subscribe now.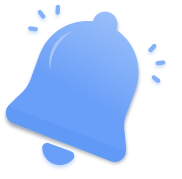 ---