An Ice cream maker is a huge hit during the summers. Everybody is trying to escape the heat by eating ice creams, sorbets, or by drinking cool beverages. Although, ice creams have always been a favorite among all to get some relief from the heat, going to the store every time for it is a hassle. Thus, ice cream makers are gaining immense popularity as seen in the last few years. While some like their ice creams to be extremely sweet, others prefer an assortment of various fruits and light sugar. Beat the Heat with Frozen Desserts and Ice Creams.
Ice cream makers are popular appliances to help as they eliminate all efforts of manual ice cream making. This blog is going to list the step-by-step guidelines to ease your process of making homemade gelato, sorbet, or frozen yogurt with the help of an ice cream maker.
How to Make Ice Cream With an Ice Cream Maker?
Get Your Mix Ready!
Mix all the ingredients you want to put into your Gelato to get the perfect taste. Pour milk, cream, and sugar along with the toppings inside the bowl, and do not forget to give them a nice stir. You can't add the ingredients after your machine has begun its process as it might allow air bubbles to creep in. Therefore, it is essential to prepare your list beforehand. You can also chill your mixture in the freezing bowl for an hour or two if you are not in a hurry.
Rock Salt/Gel Model Ice Cream Maker
Certain brands like Rival offer both two machine variants; the rock salt model and the gel model. if you have a rock salt model at your home, then a very essential step is to put some ice cubes and rock salt in the outer bucket of the machine, before it starts and you will be good to go. However, if you have a Gel Model, you can skip this step altogether. A gel model contains a cooling liquid inside their insulated walls. Thus, it is important for the maker to freeze for 10 hours before starting the process. Read the manual before for more clarity.
Set the Bowl
Once the Ice cream maker is ready, you can set the freezer bowl on the base. Make sure that the bowl is full up to 3/4th of its capacity. Overfilling the bowl might cause the contents to spill and your end product might not be that delicious.
Placing the Mixing Paddle
The mixing paddle is a removable part and should be placed in the middle of the freezing bowl with the circle side up. Usually, there is a designated marked place to put it. After securing the lid over the paddle, make sure the container is air-tight. Only then start the machine.
The Making Process
After switching 'ON' the machine, wait till the thickness and volume of your ice cream increases. Meanwhile, allow the paddle to keep working until the desired density is achieved. Ideally, the paddle should be allowed to work on the mix for 30 minutes.
Serve
Scrape the ice cream out with the help of a non-stick spatula as spatulas made of metal can scratch the insides of your bowl. Your ice cream is ready! Serve it immediately or store it in the freezer for later. Enjoy your Gelato by serving it into cornets or in a cup with some candies on top. If you want some more flavor, maybe add a dash of hot chocolate and nuts to savor this delectable dessert.
Maintaining the Ice Cream Maker
Maintaining an Ice Cream Maker is an equally important process. The machine should be cleaned carefully but after it has attained room temperature. You can rinse the bowl and other parts with warm soapy water, but be careful to not allow water into the motor. To use it again, it is imperative to make sure that all the parts are dry and devoid of moisture. However, it is suggested to read the manual for the cleaning process.
Wrapping Up...
Ice Cream makers are a boon in times like now, when summers can be unbearable. With a machine like this, you can have Ice-Cream that will taste like the quality store-bought Ice cream every time you make it. You can also add your own flavors and top it with nuts and jam as you like. Electric Ice Cream Makers offers us a convenience like never before and if you are someone who loves Ice Cream, then it will be an investment worth every penny. Want to buy an ice cream maker? If you're ready to take the plunge, do visit Bestviewsreviews. Find the best ice cream makers of 2021 rated & reviewed on the basis of reviews left by real consumers like you. So you know you'll be getting the best. Happy shopping!
Stay up to date
Want to be the first one to know about the latest product reviews, subscribe now.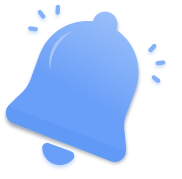 ---