A laptop table is a great way for laptops, tablets, and e-readers to stand up and be used in different places. It is also a significant way to keep laptops from overheating when using them for long periods. Laptop tables can be a valuable addition to any workplace or work-from-home scenario. The table legs fold up, which means you will have a flat surface to put on your lap and work on. There is also space for a cup or a book. You can even carry a laptop table as these tables are foldable, portable, and handy. 
Why Should You Use a Laptop Table?
Lifts your Screen for Better Visibility
Adjustable laptop stands are available in various heights and angles, allowing you to find the best alignment. This will enable you to keep the laptop at eye level resulting and posture improvement.
Lightweight & Portable
Laptop stands are lightweight and small. You can conveniently slip them into a bag.
Prevents Overheating
The bottom of laptop stands often come with air vents to cool the laptop and prevent it from overheating and shutting down.
Improves Product and Comfort
Working in a comfortable position will improve your typing speed and accuracy. You will be less prone to get tired throughout the day. It helps maintain your stamina, and allows you to focus for better productivity.
Prevents Spills and Mess
Laptop tables protect your laptop from accidental spills. It is raised from the surface of your workspace. It also reduces the amount of dirt on the screen. 
Types of Laptop Table
Adjustable Table
An adjustable laptop table is flexible and you can use it for various purposes. You can adjust the height and angle of this table as per your comfort. This makes it ergonomic and handy.
Portable Laptop Table
A table constructed of lightweight material such as wood or aluminum is portable. So, carrying it along as per your need is convenient.
Laptop Table for Bed
A laptop table ensures that your posture is correct while you work. A suitable table will allow you to sit in the ideal position. This table is versatile and can also serve as a breakfast table in bed.
Folding Laptop Table
A folding table has an angled leg construction that provides great flexibility and stability. You can fold and store the table when not in use or place it on the lap while working.
5 Things to Consider Before Buying a Laptop Table
A portable table allows you to operate on your laptop causing no discomfort or harm to your eyes and health. There are many choices among portable laptops, and you might get confused about which is right for you. That is why we decided to help you with some key factors to keep in mind before buying a portable laptop stand.
1. Laptop Table and Laptop Size Should Match
It is vital to consider the size of the laptop when buying a laptop table. Your laptop may slip off the table if it is too tiny. It may also be difficult to get the external mouse pad to fit. Similarly, setting up a large laptop stand can be a pain as it will be heavy and big to manage.
2. Durability
A good portable laptop table is lightweight but sturdy enough not to waver when you lay your laptop on it. Go for tables made of metal or wood. Plastic tables are ideal for light laptops, but over time may become difficult to use. Wooden and metal tables can take the weight of heavy laptops and are damage resistant to rough use.
3. Look for a Reputed Product
Market reviews and user satisfaction are two important factors in deciding a product's quality. Make sure to check consumer ratings and reviews before buying a laptop table. A year's warranty is the minimum you should expect from manufacturers.
4. Easy to Set Up
Go for tables that are easy to set up and offer comfortable working and viewing. Simple designs help you set up the table anywhere you like. This will also save time. Look for tables with features like adjustable height, heat vents, cup storing space.
5. Price
The cost of a laptop table will vary depending on the size, features, brand, and build. You can get a table for as low as $15 and as high as $89. It is advisable to do some research before buying a table. You will find many choices based on your preference and budget.
Will a Laptop Table Work on the Couch or Chair?
Yes, you can use a laptop table on the couch or chair. Portable tables are great for situations where space is limited. It is advisable to go with a folding table as it will offer you the advantage of using it with the stand on places like beds or without the stand in places like sofas.
Buy the Best Laptop Table
Rainbean Adjustable Table
RAINBEAN's adjustable laptop table is a great way for improving posture. It is a portable desk ideal for use as a laptop stand for a bed or workstation. It fits in the airplane tray tables and also acts as a laptop stand for the couch.
SAIJI Adjustable Bed Desk for Laptop
SAIJI Adjustable Bed Desk for Laptop is an innovative product by the well-known brand SAIJI. This is a multifunctional table with a built-in storage drawer for documents, books, and other devices. It also has a mesh cup holder for your drinks and your mouse.
The table's height is adjustable, making it ideal for you to work comfortably. This table comes with a modern and minimalist design and allows you to work on the laptop in your bed, sofa, or any other place.
HL Home Laptop Bed Desk
HL home laptop bed desk is ideal for any 17" laptop. It is made from high-quality ABS material, has a sturdy construction, and is lightweight. This desk is easy to assemble and is portable. The top platform of this table is large and comes with a cup holder and a USB port to charge your devices. The platform is great for putting your drinks, books, and files while the cup holder keeps your drink from falling over. A hidden storage area is also given for your phone, mouse, and other items.
Foldable Laptop Table by Jacaifu
The Jacaifu store Foldable Laptop Table is a must-have for dorms, RVs, and apartments. It easily folds up to a 1" thickness for easy storage. This table is ideal for a breakfast serving bed tray, portable mini picnic table, and laptop table. The rugged polyester fabric is easy to clean and resists food and drink stains. There is a snap-in inner storage area given to help you keep the laptop and tablet safe and secure.
SAIJI Adjustable PVC Leather Computer Bed Table
SAIJI laptop bed tray is a perfect laptop desk for your bedroom, living room, and office. The laptop bed tray is a space-saving product, folded into a table and used on sofas and couches. It is easily portable, lightweight, and convenient to use.
The anti-skid and non-slip surface of this laptop bed tray allows it to be used on the table, desk, or other surfaces as you desire. Its soft and flexible back makes it comfortable to use, and the thickening bottom provides extra support for the laptop. The table has a leather material, which is easy to clean and makes it durable.
SAIJI Adjustable Laptop Stand
SAIJI Adjustable Laptop Stand is an option to go for. This adjustable laptop stand is the ideal laptop desk table as it is both affordable and functional. You can also use it as a desk if you are working on your laptop. This stand will not be a hassle as you can use it as a table and a laptop stand too. You can adjust the laptop desk table depending on your needs. It is also portable, and you can fold it to carry it anywhere.
Key Takeaway
Investing in a laptop stand can significantly improve your work life. Laptop stands will improve your posture and provide you with comfort while working. It's time to improve your performance and overall health if you are a frequent user of laptops. BestViewsReviews rates and ranks hundreds of Laptop tables, laptops and accessories like laptop bags based on performance, quality, and user reviews. Browse through to know your buying options.
Stay up to date
Want to be the first one to know about the latest product reviews, subscribe now.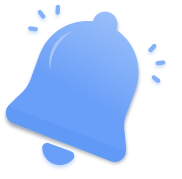 ---