A gaming headset is used for gaming and is popular among gamers for its excellent sound quality. It offers physical controls to adjust volume, chat, and mute. With the rise of gaming laptops, gaming headsets have become popular. Although a gaming headset is affordable than the standard stereo one, it provides fewer features than the standard ones.
You can use a gaming headset for all of your audio needs, and it includes a microphone and long wires to fit almost any setup. It is available in both tethered and wireless model.
Why Do you Need a Gaming Headset?
A headset does two essential things; they filter sound into your ears and offers a microphone for in-game chats. The sound filter is ideal if you want to keep the game's sounds to yourself. The microphone feature allows and improves your in-game communication abilities.
Compared to decent speaker setups, gaming headsets are less expensive and provide better sound quality during gaming. It's wise to choose a gaming headset if you're a dedicated player.
What Makes a Headset Good for Gaming?
Comfort
One of the crucial factors to consider when purchasing a gaming headset is its fit. A bad fit can be painful if you're going to play for a long time. The inferior quality headset traps sweat, heat, and friction, creating discomfort. Neck problems may occur leading to sore ears and headaches by excess weight in the incorrect place. That's why choosing a comfortable headset is important.
Isolation
Quality is a critical factor to consider when purchasing a gaming headset. The quality of the headset determines the sound quality. Poor isolation can degrade the sound quality, resulting in a poor game. The material and size of a headphone pad can have a significant impact on the seal's quality.
If a headphone's foam does not form a good seal right away, it may need time to conform to your head's shape. You should either buy a larger pair of headphones or replace the pad with one that is larger in circumference if the pad does not fit around your ear.
Build Quality
Most gaming headsets are made from plastic. If you're stuck with plastic, look for something that will cater to your head's shape. A small amount of tension or pressure on a plastic-made headset may result in snapping o the headset band. It is advisable to go with sturdy headsets in metal or wireframes.
Mic Considerations
Mic consideration is another aspect you should look at while buying a gaming headset. The microphone suffers in the bass area of the frequency spectrum. The in-game conversation may suffer as some mics don't get enough power over their connections. They are either 3.5mm or USB form and are not enough for a good gaming session. If you're using discord or a console voice chat, you can fix this in the settings.
Surround Sound
Surround sound, not to be confused with 3D sound, is a popular feature in a gaming headset. It can be helpful depending on the type of game you play. Surround sound headphones can provide a 360-degree sound scape with many speakers for each ear.
Surround sound is available in a variety of formats. There's Dolby 7.1, DTS:X 2, Windows Sonic, and a slew of other formats created by headphone manufacturers. A virtual surround sound option doesn't differ much from another; they all mimic a virtual 7.1 environment similarly.
Wired vs Wireless Gaming Headset
It's vital to have a good gaming headset if you want to win games and have an immersive experience. Some players prefer a wired gaming headset due to its convenience and sound quality. Others enjoy the mobility and independence that a wireless headset provides. Both types of headsets have their own set of benefits and drawbacks.
Pros of Wireless Gaming Headset
Offers mobility and free movement
Easier to multitask with other activities like working out
Flexible and compatible
Cons of Wireless Gaming Headset
Requires charging
Expensive than a wired headset
Pros of Wired Gaming Headset
No charging required
Better sound quality
Low maintenance
Cons of Wired Gaming Headset
Restricted movement
It cannot function without a PC
Verdict
If you're looking for a wireless headset, the best price you can pay is between $100 and $150. Getting a wireless headset outside this range is not workable. Any headset that costs less than $100 must have good audio quality. In headphones under this price range, you are likely to find a lack of quality, durability, and other characteristics.
How Long Does a Gaming Headset Last?
A modern gaming headset has a lifespan of two to five years. Models that are less expensive break more frequently than expensive ones. Some gaming headsets can even last up to 7 years or more with proper care and cleaning.
Top Gaming Headset
RUNMUS Gaming Headset Xbox One Headset
RUNMUS Gaming Headset Xbox One Headset is a good choice for gamers. The headset is compatible with the Xbox One, the Xbox One Elite, the Xbox One S, and the Xbox One X Controller. This headset is also compatible with the PS4, PS4 Slim, PS4 Pro, PS3, and PC.
It is also compatible with the Xbox One Stereo Headset Adapter. The rotating mic is flexible and adjustable to any position as needed. You can use the volume dial to adjust the volume and turn the microphone on and off.
Odaban Gaming Headset Xbox with Stereo Surround Sound
The Odaban Xbox with Stereo Surround Sound will give you the competitive gaming edge over other players. This gaming headset is compatible with the Xbox One, PS4, PS5, Mac, PC, and other devices via its 3.5mm audio cable. It is one of the best gaming headset on the market for Xbox One at a reasonable price.
The headset's wide range of compatibility is mainly due to its 40mm neodymium drivers generating an impressive frequency response of 20Hz-20,000Hz. The headset's microphone is retractable, comes with a mute function, and is compatible with the Xbox One and PS4. The microphone is also detachable via a 3.5mm cable. The headset's ear cups are made from soft foam and covered in soft velour.
Razer Kraken X Ultralight Gaming Headset: 7.1 Surround Sound
The Razer Kraken X Ultralight features a lightweight aluminum frame that offers a comfortable use with extended periods. The headset also features a bendable cardioid microphone, which mutes when it is bent to a position parallel to the mouth. It then automatically picks up the sound again when it is returned to its original position. Its microphone also features a quick mute function, allowing you to mute the microphone with the push of a button.
The Razer Kraken X Ultralight comes with a built-in mic that delivers immersive 7.1 surround sound. It is a bendable, retractable, and unidirectional mic producing crystal clear communication. Razer Kraken is compatible with PCs, Nintendo Switch, PS4, PS5, PS4 Pro, Xbox One, Xbox series X and S, and mobile devices. It has a lightweight aluminum frame and comes with a carrying pouch.
BENGOO G9000 Stereo Gaming Headset
The wonderful BENGOO G9000 Stereo Gaming Headset is best for PS4, PC, Xbox One, PS5, Xbox One S, PS4 Pro, Xbox One X console and other game players. It adopts a 40mm metal diaphragm and CNC precision-machined beryllium copper cone with excellent sound performance.
This headset also has a 50mm magnetic neodymium driver, which provides high efficiency, high sensitivity, and low distortion. It offers a noise-canceling microphone and bass surround sound that will make you feel you're right in the middle of the action.
TBI Pro V8 IMBA Gaming Headset
TBI Pro V8 IMBA is a professional gaming headset with a great over-the-ear design that looks sleek and professional. It also offers a superior sound quality with 50 mm high-end dynamic and comfortable earmuffs.
TBI Pro comes with an adjustable microphone, mute and volume control, and LED lights. It has a detachable microphone and steel headband. The memory foam cushions comfort you and the adjustable microphone can be rotated to suit your preferences. The headset is compatible with most computers and comes with a free audio adapter if you plan to use it on your phone.
Logitech G432 Wired Gaming Headset
The Logitech G432 headset is the next evolution of the Logitech G-Series. The G432 combines all the advanced features that gamers and eSports athletes need to win with a clean, minimal, and affordable design. It has a lightweight, durable construction with a comfortable leatherette-padded headband and ear cups.
The Logitech G432 has a powerful 50-millimeter driver that delivers deep bass and clear highs. It has a unidirectional microphone and a flip-to-mute design, which lets you mute the mic without taking it off. This gaming headset has a flexible and detachable microphone and comes with various accessories like a cable management clip, a carry bag, and two audio cables.
Bottomline
Many gaming headsets resemble regular headphones with a microphone attached. Most others make you look like you're wearing a spaceship on your head. Some of these items are brightly colored, have odd angular designs, and colored LEDs, among other exciting features.
It's easy to find a good gaming headset and its accessories for a reasonable price. You won't need to spend a lot to find a great one since they start at $60 and go up from there. Affordable headsets like the RUNMUS Gaming Headset and the BENGOO G9000 provide good, no-frills experiences. BestViewsReviews rates and ranks hundreds of leading gaming headsets based on performance, controls, compatibility, and build. Browse through our page to discover exciting options.
Stay up to date
Want to be the first one to know about the latest product reviews, subscribe now.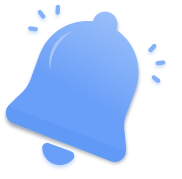 ---