Fountain pens and dip pens have been observed to be great for Calligraphers. For our artistic readers who practice calligraphy, we are sure the calligraphy pens are their best companion, wherever they go. Many calligraphy tools have been released in the past few years.
However, for impeccable lettering, it's essential to go with the right pen. Calligraphy doesn't require many tools and anybody can learn it, provided they possess the zeal and enthusiasm. Beginning any new thing can be exciting, and one tends to start with the tools they already own. In this blog, we will take you through a guide on which pen to choose.
Are Fountain Pens and Calligraphy Pens the Same?
The distinguishing feature between a fountain and a calligraphy pen is the nib. The mechanism used by both the pens is of capillary action. Fountain pens like GC Quill Fountain Pens have a pointed nib through which the ink flows smoothly. It's imperative to hold the pen at the right angle for uninterrupted writing.
On the other hand, calligraphy pens like GC Quill Calligraphy set with different nibs to cater to various styles of writing. Calligraphy pens have interchangeable nibs that the fountain pens do not.
If you're looking forward to getting both thin and thick strokes with the help of a fountain pen, unfortunately, you won't be able to do that. But what you can do is purchase a versatile set like Thornton's disposable fountain pens
For different strokes, you can go for one calligraphy pen. You must buy different fountain pens for different styles. You should also be able to distinguish between roller vs. ballpoint vs. fountain pen. A fountain pen has a metal nib and a cartridge or converter. The reservoir of ink needs refilling regularly.
Fountain pens are really easy to use and versatile. They are used by a vast majority of people, including professionals, students, artists, and writers.
Traditional calligraphy is only achievable with the help of a calligraphy pen. But for even strokes and other freestyle writing, fountain pens can do the job pretty well.
How to use Fountain Pen for Calligraphy?
Get your paper and basic outline ready
Now that you've taken the decision of unleashing your inner artist, pull out a sheet for calligraphy. Create an outline using a pencil. You will use this outline to map out your final design.
Calligraphy with a Fountain Pen
Make sure that your fountain pen is full. If you think you're running out of ink, fill the cartridge with the color you want to use. Apply uniform pressure on the sheet and trace the outline. Let the ink dry after you're done with tracing. a good choice for this is the Scribe Sword Fountain pen.
After your masterpiece is ready, erase the pencil marks. Rub carefully to avoid any damage to the sheet.  
Bottom Line
If you've just started with calligraphy, you can certainly put your fountain pen to use. Finding the right calligraphy pen can be very tricky for a beginner with so many options in stores. Also, don't forget to buy the right pen and marker case to protect them from damage.
If you are an amateur and starting new, go with a pen that's comfortable and light. One good example of this is the Hethrone Calligraphy Pen set offers a firm grip is very convenient. In the end, the type of pen you go for will depend on your choice, but a fountain pen can be very versatile and be used for many writing styles. We hope our blog helps you make an informed decision!
For more such buying options, head over to Bestviewsreviews.com. They review & recommend some of the best products based on their quality, performance, and durability to simplify your buying process.
Happy shopping to you!
Stay up to date
Want to be the first one to know about the latest product reviews, subscribe now.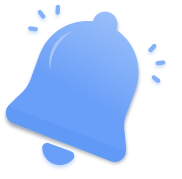 ---