Pens give you the power to translate your thoughts onto paper. Choosing a pen for yourself can be a daunting task if you're specific about your writing style. With so many pens out there in the market, fountain pens certainly give the most comfortable writing experience. People generally have a lot of myths about fountain pens. We're here to shatter the myths today and make you realize how fountain pens aren't different from any other pens in terms of writing. Finding the right fountain pen isn't easy and we will make your buying process more comfortable. If you want to fall in love with writing, fountain pens are your best pal. Take a look at our featured section for some of the most recommended fountain pens for you.
Fountain Pen Inks
Fountain pens generally require a cartridge or converter to function. A cartridge comes pre-filled and the converter needs to be filled later with a bottle of ink. Many varieties of ink exist in the market and you can experiment with these inks and select the one which you like the most for all your documentation. If you like switching ink colors often, it's advisable to go with a converter.
Let's answer a few common questions which people have in their mind regarding fountain pen inks and fountain pens.
How do Fountain Pens Work?
The pen is made of a reservoir, nib, collector and feed. A feed is a plastic tube that connects the reservoir to the nib. A collector is responsible for preventing the overflow of the ink. Fountain pens work on the mechanism of capillary action. There's a smooth traversal of air to ensure that the ink flows out satisfyingly.
What is Pen Ink made of?
Fountain pen ink is dye-based and made of dye and water. Other additives are also added for the smooth functioning of the ink. Fountain pens aren't pigment-based as that can clog the nib, halting the usage.
Is a Fountain Pen good for Everyday Use?
As these pens make writing easy and effortless, they are loved by users. You do not have to put a strain on your hand and you'll be able to write a lot of text without hurting. You just need to choose a paper that will withstand the ink. A delicate sheet of paper can get holes because of the piercing nib and the ink might blot to the next page. These pens are great if you want to improve your handwriting as well. But if you are a fan of ballpoint pens and need a good reason to switch to fountain pens, then read my blog on, 'Ballpoint Pen Vs. Rollerball Pen Vs. Fountain Pen'. You might be convinced to go for a fountain pen, the next time you think of buying a pen.
How Long does Fountain Pen Ink Last?
The answer can vary widely depending on the pen you're using. A fountain pen can last for years, but the ink needs to be refilled basis how much you write. A bottle of ink can last anywhere from 6 months to one year. Depending upon how much you write and use the pen, this duration can fluctuate.
Is Writing with a Fountain Pen Difficult?
Once you get the hang of fountain pens, writing with them becomes extremely easy. You do not have to put much pressure on the paper while using fountain pens. The ink just flows after the nib makes contact with the paper. The grips for fountain pens are also quite comfortable, allowing you to hold and write for a longer time.
Features to Consider Before Buying a Fountain Pen
A fountain pen has an ink cartridge and a nib. As discussed, the ink needs to be refilled after regular intervals of time. The nib is the part that touches the paper and the ink flows from there.
The topmost part of the pen, these nibs are generally made of metal and are replaceable. The size, shape and construction are majorly the distinguishing factors for the nibs. Nibs come in different varieties. For instance, 'M' is a medium-sized nib and is used most commonly. Similarly, 'F' and 'B' are fine and broad nibs, which you can select as per your preference.
Fountain pens can't be used on all papers. If you're looking for a pen that can be used on all sheets without any second thought, you should not go for fountain pens. Fountain pens can be used on thicker papers as the nib is sharp and can pierce the thin paper.
Generally, pen inks do not dry instantly. They take a few seconds before drying. However, few inks are available in the market which have a quicker drying process. Another essential thing to keep in mind is that these inks are not waterproof.
Go for a pen with a comfortable grip to make your writing process a happy one. Most of the fountain pens have a metal or steel body with a sleek grip. But depending on the thickness and built of the fountain pen, the grip may vary.
Final Thoughts
It's time to give fountain pens a shot if you haven't yet. They say a pen is mightier than a sword. Indeed fountain pens can be said to be the best as it gives a great look, provides comfort while writing and usually come as quality products. We hope our article helps you make the right decision in choosing the right fountain pen for you. Keep the above pointers in mind before selecting a pen.
Stay up to date
Want to be the first one to know about the latest product reviews, subscribe now.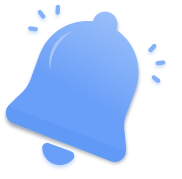 ---