The patio is a recreational area for entertaining guests and is usually adjoined to the house. Regular furniture is not used in the patio area as they are subjected to wear and tear by climatic factors like dust, wind, rain and humidity etc. Therefore, only a special kind of furniture called patio furniture is used that is not only durable but also classy to look at. Having the right patio furniture introduces comfort and function to your space.
With the right quality and size, you can transform your outdoor space into a fun family room. Patio furniture is available in a wide variety of materials, like wood, metal, plastic and wicker. The right type of furniture will complement your porch or balcony gardens and provide a stylish look and longevity.
Why Do You Need Patio Furniture?
First things first, think precisely about why you are making the purchase. Are you someone who loves to host catered soirees? Or enjoy a good company with lots of food and fun games? Some of you might just want one to spend some time in the sun. Whichever of these you are looking forward to, think about what kind of furniture you will want and how many people you will be hosting.
Things to Consider Before Buying Patio Furniture
Most important is choosing the place you are looking forward to furnishing. Is it a poolside, hardwood deck or a garden? Because each will come with some unique characteristics to deal with and different material furniture to place there. Analyze exactly how much space you have to work with. You don't have to place a hideous couch in a small garden just because you loved a particular teal blue color.
The surroundings, too, play a vital role here. Is the climate usually hot or chilly? What about the direct sunlight? And how can we forget the unexpected rains! Each of these conditions will decide what kind of material or furniture you should invest in.
So, as we mentioned material, let's throw some more light on it. Once you have analyzed what surrounds you and your space, the material is the next thing to look for. There are many factors that you should consider before making a purchase as important as patio furniture. Make sure to read about them before investing.
Types of Outdoor Furniture
There are six different types of wooden patio furniture that are available in the market. Most of them are made using either soft or hardwood. Different types come with varying levels of durability and resistance to weather. Wooden patio furniture requires regular maintenance and staining to ensure prolonged use.
Aluminum, steel and wrought iron are the three options available if you want to pick metal patio furniture for your outdoor space. Aluminum is light in weight and portable but is not very aesthetically appealing. Steel is sturdier and more stylish but will require regular maintenance due to rust. Wrought iron is sturdy, does not require much maintenance and gives a luxurious touch to any space. These are the most durable as compared to others.
Plastic patio furniture is something you should go for if you are looking for something less expensive. It comes in a wide variety of shapes, colors, textures and sizes. A suitable quality plastic will be long-lasting, easy to clean and resistant to extreme weather conditions.
Made from synthetic wicker, this type of furniture is a good option if you want to add a tropical feel to your space. A sturdy frame and a tight weave make the furniture firm and durable but requires high maintenance. Devoko Patio is made of a high-quality strong steel frame with waterproof PE rattan wicker to help you lounge comfortably.
How to Maintain Your Patio Furniture?
No matter what material you choose, each will demand care and maintenance. Some of them might need special cleaners, while some will stay good with just a regular scrub. Similar is the case with comfort. You need to be careful while buying a patio set that looks elegant but fails in the comfort department. Pick something that pays attention to different seating angles and a comfortable body posture.
How Much Does Outdoor Furniture Cost?
Once you are through with all the above things, you have to ask yourself a crucial question – how much can you spend? They generally range from $100-$500. Patio pieces command a higher price than your indoor furniture since it has to face extreme conditions and are built accordingly. But with a piece of good quality furniture, you get what you pay for. With a warranty that lasts for years, throwing some extra cash won't be a bad idea.
On the other hand, there's nothing wrong with buying an inexpensive set. But whatever money you save initially will be less than those extra expenses you might have to spend on the repair of inferior quality furniture. To conclude, pick something that makes spending time outside more fun and convenient. Speaking about maintenance, to clean and polish wooden patio furniture you can use Guardsman wood furniture polish.
Wrapping Up...
Pro tip: Throw some comfy cushions on to make the most out of your brand-new addition to the patio! You can read more about the patio furniture in our other blog, "Outdoor Furniture: All Questions answered". Reading this blog will help you make an informed choice.
Patio furniture is a long term investment and therefore, should be researched well before investing. The points mentioned in this blog and our recommended products should be able to guide you to find the perfect furniture for your patio. For more buying options, head over to Bestviewsreviews.com. They review & recommend some of the best products based on their quality, performance, and durability to simplify your buying process. So don't forget to take a look, before you get hooked. Happy shopping to you!
Stay up to date
Want to be the first one to know about the latest product reviews, subscribe now.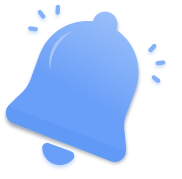 ---